Christian Horner quizzed on best Red Bull driver: Sebastian Vettel or Max Verstappen?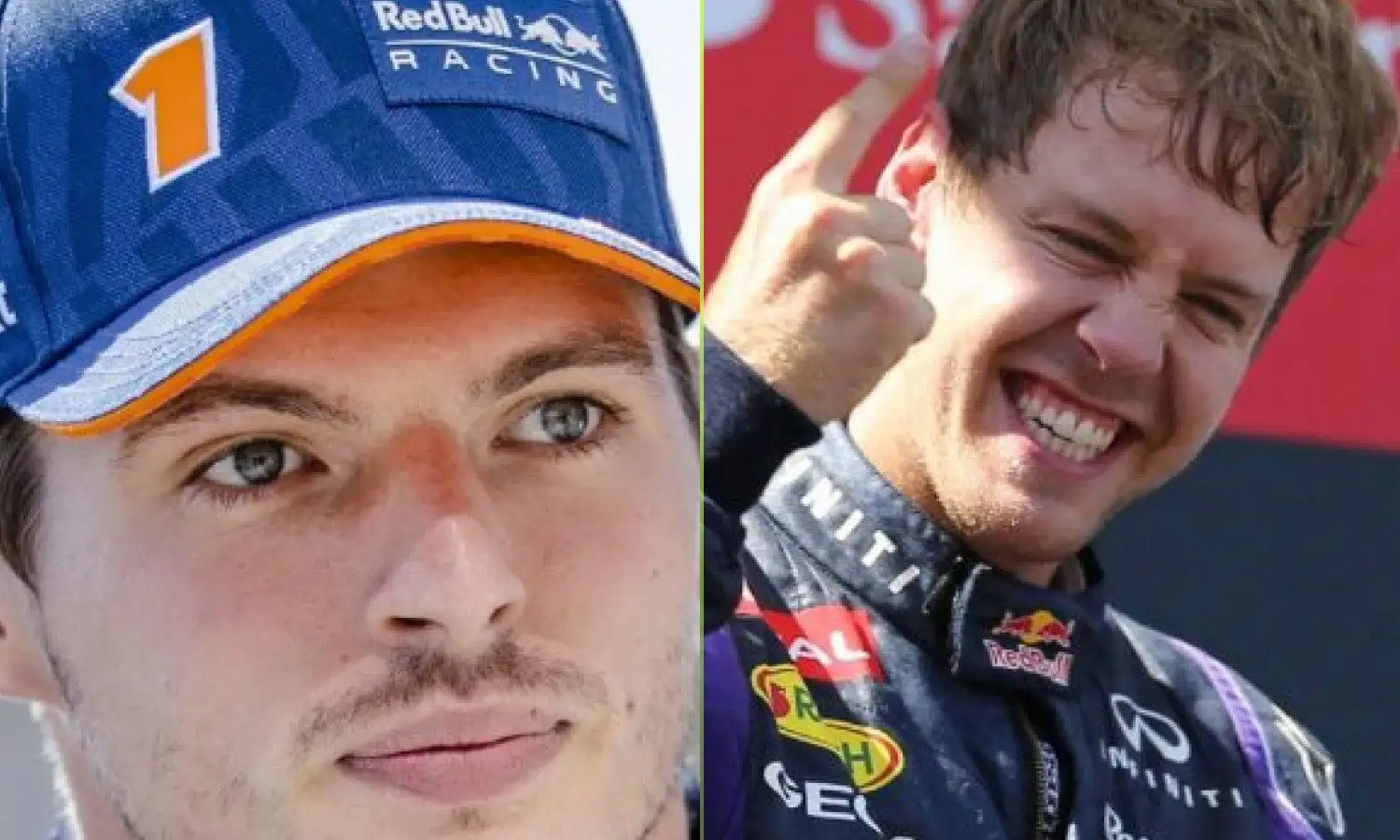 Red Bull boss Christian Horner was not about to pick between their multi-time champs Sebastian Vettel and Max Verstappen, but did heap heavy praise on the latter.
It was alongside Vettel when the first wave of Red Bull dominance took place, with team and driver claiming four title doubles in succession between 2010-13.
The glory days dried up for an extended period after that, but with Verstappen at the wheel they have now very much returned, the Dutchman already after eight rounds looking nailed on to win a third World Championship in a row, while Red Bull have won all eight grands prix so far in F1 2023.
Verstappen has already eclipsed Vettel's 38 wins in Red Bull colours, with his latest triumph at the Canadian GP being his 41st win, matching the tally of legendary three-time World Champion Ayrton Senna, and that collection of victories is set to grow only further still from this point on.
And so speaking to Channel 4 after the Canadian GP, Horner was asked to pick between the Red Bull eras of dominance. Did Vettel reign supreme, or is Verstappen the Red Bull G.O.A.T?
Understandably, Horner did not give a straight answer on that one, but the way he went on to wax lyrical about Verstappen perhaps offered a big clue on which side of the fence he is on.
"Well, they're just different aren't they?" Horner responded when faced with that choice.
"Seb worked very, very hard, was a great driver, and it was a privilege to have him in the team.
"But you know, Max, he's just got this raw talent and ability that is so natural, and he's still so hungry, but so in control, he's driving with such maturity now that we're actually witnessing something very special."
PlanetF1.com recommends
Daniel Ricciardo's 'vulnerable' Max Verstappen theory on Lewis Hamilton approach
Lewis Hamilton, Max Verstappen and Fernando Alonso unite for iconic Canadian GP selfie
A question which Horner has more commonly been faced with in recent weeks has revolved around the prospect of an unbeaten season, with Red Bull very much in a class of their own so far in F1 2023.
Eight rounds out of 22 have been completed, all producing Red Bull wins, and again Horner was not being drawn to give a straight answer on whether Red Bull can pull off the first unbeaten season in Formula 1.
"Look, we're just focused on one race at a time," he said. "We've got a great car, we've got two great drivers, we've won all these races so far.
"But it's next race Austria, home race, then another home race in Silverstone, so we just kind of take it one at a time and to have gotten this far, I mean I think we've won 27% of all the races that we've ever entered, so that's a great statistic that we want to keep building on."
Verstappen has now stretched his Drivers' Championship lead over team-mate Sergio Perez to 69 points, while Red Bull are 154 clear of Mercedes in the Constructors' standings.