Christian Horner says the 2020 Red Bull's biggest issue is in the aerodynamics department, and that the team are yet to fully understand it.
The team looked to have comfortably the second quickest car in the first two races at the Red Bull Ring, with Max Verstappen qualifying in P2 at the first and finishing in P3 at the second, behind both Mercedes drivers.
They headed to Hungary optimistic that they could challenge the German team. However, this hope quickly faded when a poor qualifying, in which the drivers could only manage P7 and P12, revealed that the car had fundamental problems.
Speaking to Crash.net, the team principal stated that such problems are thought to be related to the car's aerodynamics.
"I think we have got something misbehaving aerodynamically and it is a matter of understanding that and addressing that," he said.
"In certain conditions, the car is behaving as expected and we actually have some very good data from this weekend, so the team will work hard to try and understand it and resolve it as quickly as we can."
Get your hands on the official Red Bull 2020 collection via the Formula 1 store
The team did at least take some encouragement from their Sunday performance in Hungary, as Verstappen managed to split the Mercedes drivers and finish in P2. The achievement was made all the bigger by the fact that the Dutchman's car had to be repaired on the grid after his pre-race crash.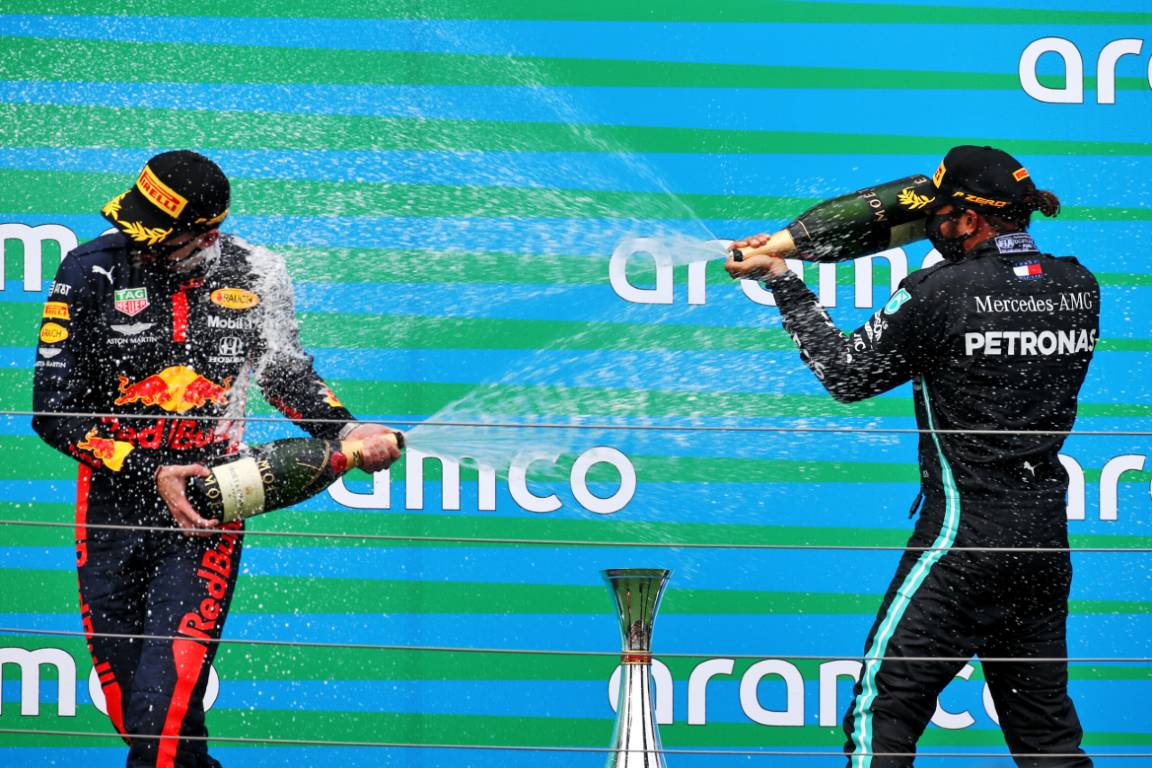 While Horner does acknowledge they're closer to the pacesetters on race-days, he feels that the result at the third race was more down to strategy, and says Mercedes are some way ahead.
"We are definitely closer in the race, but Mercedes still have an advantage. So to split them was mainly due to strategy and Max's first lap," he added.
"We have some anomalies with the car that aren't behaving as we expect them to, so a lot of work is going into understanding that and addressing that for the future races.
"The recovery in the race I thought was very strong, but still, Mercedes have quite a lot of pace in hand as you can see."
Follow us on Twitter @Planet_F1 and like our Facebook page.