Horner endorses Red Bull DRS weight theory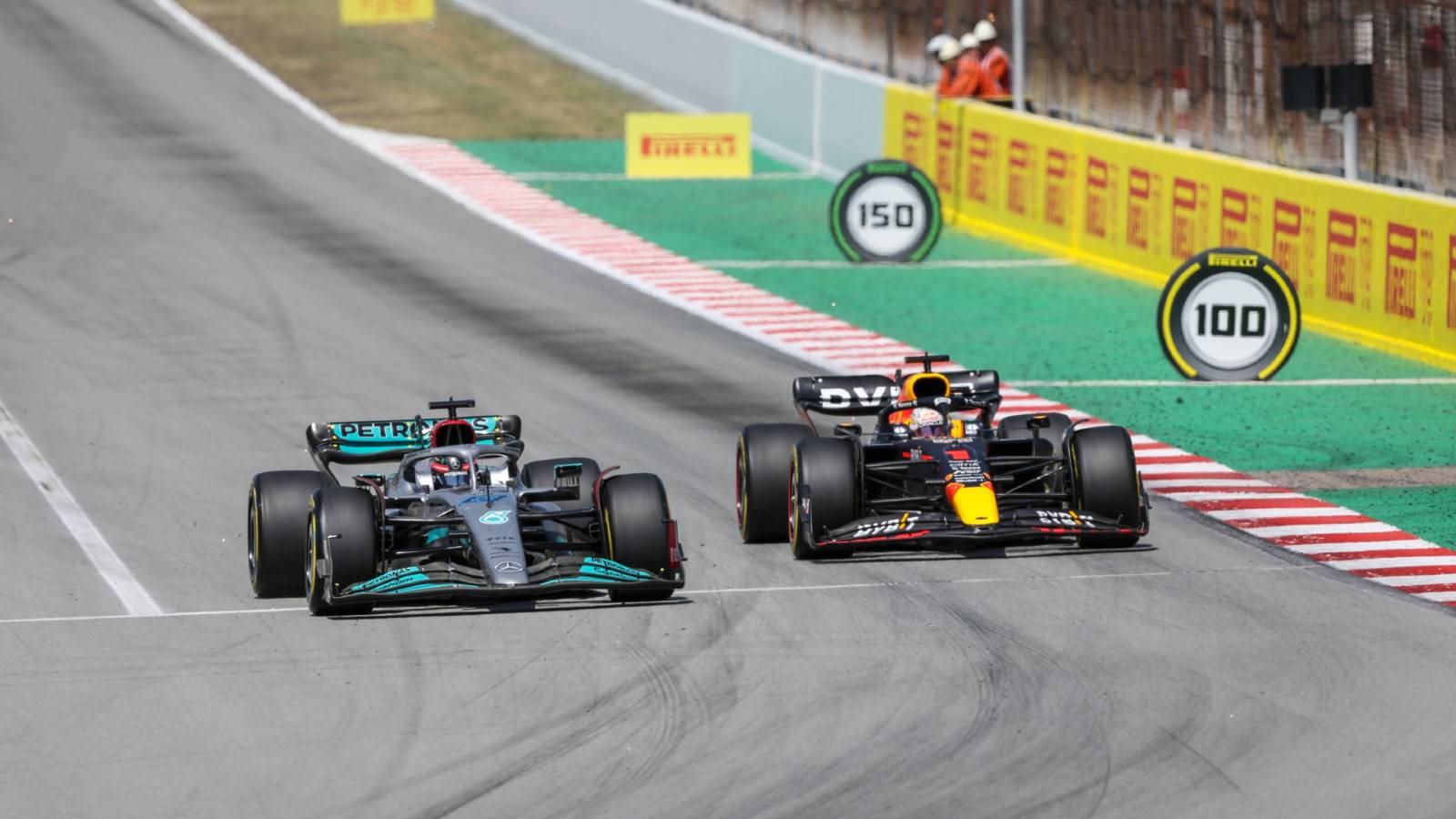 Christian Horner has endorsed the theory that Red Bull's quest to shed weight from the RB18 played a part in Max Verstappen's DRS issues at the Spanish Grand Prix.
Verstappen led home a Barcelona one-two for Red Bull but only after overcoming a brief trip into the gravel, a faulty DRS and a team-mate in Sergio Perez who was ordered to move aside and let the World Champion through for the win.
It was the DRS problem that caused the Dutchman the most anguish as he vented his frustration over the team radio, continually hitting the button to activate it with no response at times as the flap opened intermittently.
With the issue having first arisen in qualifying the previous day, Sky F1 broadcaster Ted Kravitz floated the notion during his Race Notebook programme that Red Bull's weight-loss programme for the car may have offered an explanation.
"What I thought was interesting was Christian Horner saying on the grid 'well, we have been taking weight out of things'," said Kravitz. "Does he mean they have been taking weight out of that DRS actuator and that then has led to it failing?
"If it did, that's not good, that's a salutary lesson. If that's just something they can fix quickly for Monaco, that's fine.
"But clearly, if they have taken weight out of it and it's failed, that's a very bad thing and the person who put mass and weight into it in the first place said 'aha, told you so, told you it had to be heavy'."
After the race, Horner offered further clues.
"I think it needs further analysis," the team principal told reporters. "Of course, we are chasing every ounce of performance and when weight is a factor as well, maybe we've been too ambitious there.
"But I think we need to understand exactly what the issue is because we thought we had a fix and unfortunately it didn't prove to be a reliable fix for the whole of the race."
Red Bull had admitted at the start of the season their car was too heavy and they were trying to shed kilos from it to ensure it was not above the maximum of 798kg.
Verstappen has now won all four races in which he has reached the chequered flag this season, Charles Leclerc triumphing for Ferrari in the other two.
Asked if the 24-year-old was now unbeatable, reliability issues excluded, Horner said: "Not at all, because the competitors are very strong and I think we've had our moments, but every race we have won, bar this one, has been on the absolute limit.
"I think Max is driving extremely well and Checo is doing a great job, but I expect it to be a very tight competition throughout the season."
Torquing Point: Max Verstappen's mixed race in Spain - Spanish GP Conclusions
Max Verstappen had an up-and-down race in Spain. It started with him flying off into the gravel and complaining about his Red Bull car not working properly, and ended with him on the top step of the podium.