Horner warns FIA they risk becoming 'disingenuous'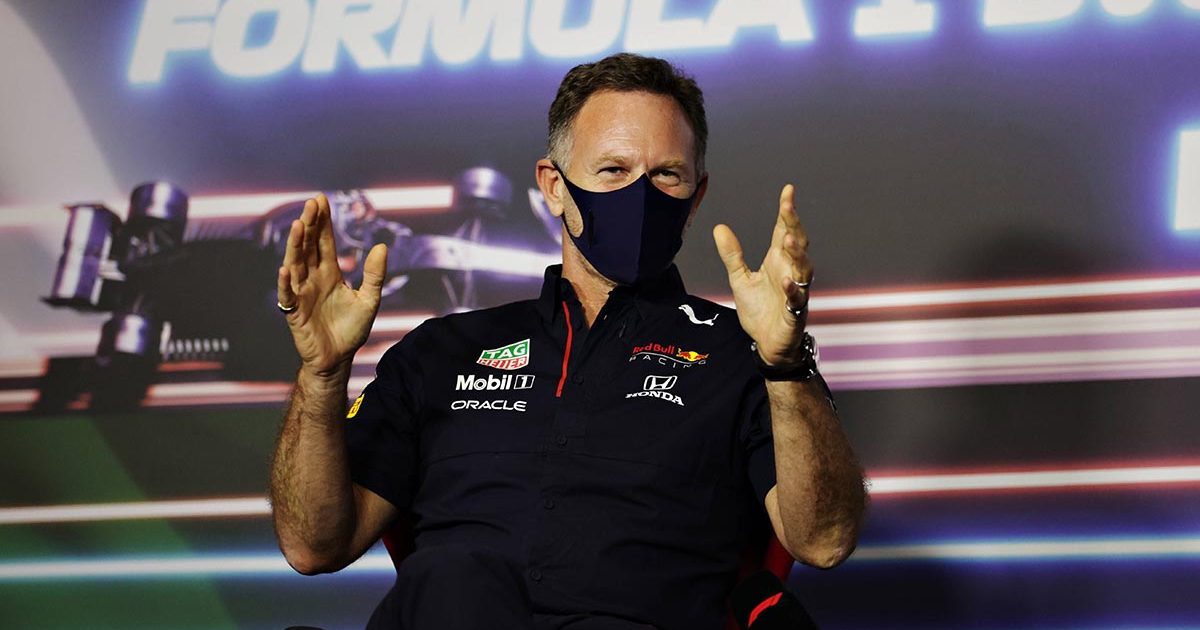 Red Bull boss Christian Horner has said the FIA run the risk of becoming "disingenuous" if they are not consistent in their policing of the paddock.
The FIA, via pressure from the Mercedes team, has introduced two major technical directives in recent weeks that have impacted World Championship leaders Red Bull.
First, new, stringent tests were introduced from the French Grand Prix onwards to prevent rear wings from flexing as much when transitioning in and out of corners, as seen on Red Bull's RB16B.
And, ahead of the Styrian Grand Prix, confirmation came of another new procedure which is on the way to make pit stops slower and safer, taking the focus away from the automated aspect of pit stops and more into the actual hands of team members.
Red Bull are, of course, well renowned for their pit stops and this new Technical Directive has understandably angered the team, with motorsport advisor Dr Helmut Marko accusing Mercedes of "stealing" Red Bull's advantage away in this particular area.
"We lose up to four tenths. Seven years of work and training have gone into the consistency and speed of our pit stops."

Helmut Marko has accused Mercedes of stealing Red Bull's pit-stop advantage as FIA publish new TD.https://t.co/CLQjvtHUKE #F1 pic.twitter.com/q71UumViHA

— Planet F1 (@Planet_F1) June 26, 2021
Red Bull merchandise is available to purchase now via the official Formula 1 store
But now Horner and Red Bull want consistency from the FIA, especially when it comes to the wings that feature on Formula 1 cars.
Horner's argument is if new tests are in now in place for the rear wings, then they must now be implemented for the front wings, too. The front wings being an area where Red Bull feel too much flexing happens on the Mercedes W12.
"I think obviously a lot of noise was made about the rear wing," Horner said in an FIA press conference alongside rival boss Toto Wolff.
"New tests were introduced and the car has obviously fully complied with those rules at all times – but it would be disingenuous of the FIA not to look at the front wing in the same way.
"And of course, we've seen footage across recent races and obviously we're just looking for consistency.
"Consistency of application of the regulations that deal with the rear wing, and obviously the front wing falls into that same category.
"And so the main thing we are seeking through all of this is a consistent application."
Wolff was asked for his thoughts on the matter and underlined the importance of consistency in the rule book, and stated they are prepared for the front wings to come under closer scrutiny in the coming weeks.
"Consistency is important and, like Christian says, it's a competitive field, a competitive sport where it's about exploiting and where Red Bull is today is where we have been over many years.
"I remember DAS last year, and you're trying to gain a competitive advantage and it's fair enough now on front wings. Same thing.
"If there is something to look at, then the FIA will look at it and whatever the decision is, we will go with that."

Follow us on Twitter @Planet_F1, like our Facebook page and join us on Instagram!