Horner: Red Bull 'will come out fighting' after summer
Christian Horner has promised Red Bull will come out fighting in the second half of the season and is confident they can turn things around.
Up until the final two races before the summer break, the 2021 campaign was going excellently for the team with them leading both championships.
Things quickly fell apart at both Silverstone and Budapest though, with Max Verstappen retiring after contact with Lewis Hamilton at the British Grand Prix while he and Sergio Perez each sustained serious damage to their cars due to a mistake by Valtteri Bottas at the start in Hungary.
That meant Red Bull only scored five points in those two rounds and thus lost both of their leads heading into the second half of the season.
Nevertheless, Horner is confident that with some luck on their side, they will get back on top again.
"We've won six races in the first half of the year," he said, quoted by Autosport.
"The races we haven't scored at, if you look at Azerbaijan it wasn't Max's fault, Silverstone wasn't Max's fault, Hungary wasn't Max's fault.
"So our luck will change. Over the length of a season it will balance itself out and I'm looking forward to the second half of the year.
"I think the whole team's deserved a well-earned break and the drivers will get a good bit of time off and believe me, we will come out fighting in the second half of this championship, so it's going to be interesting."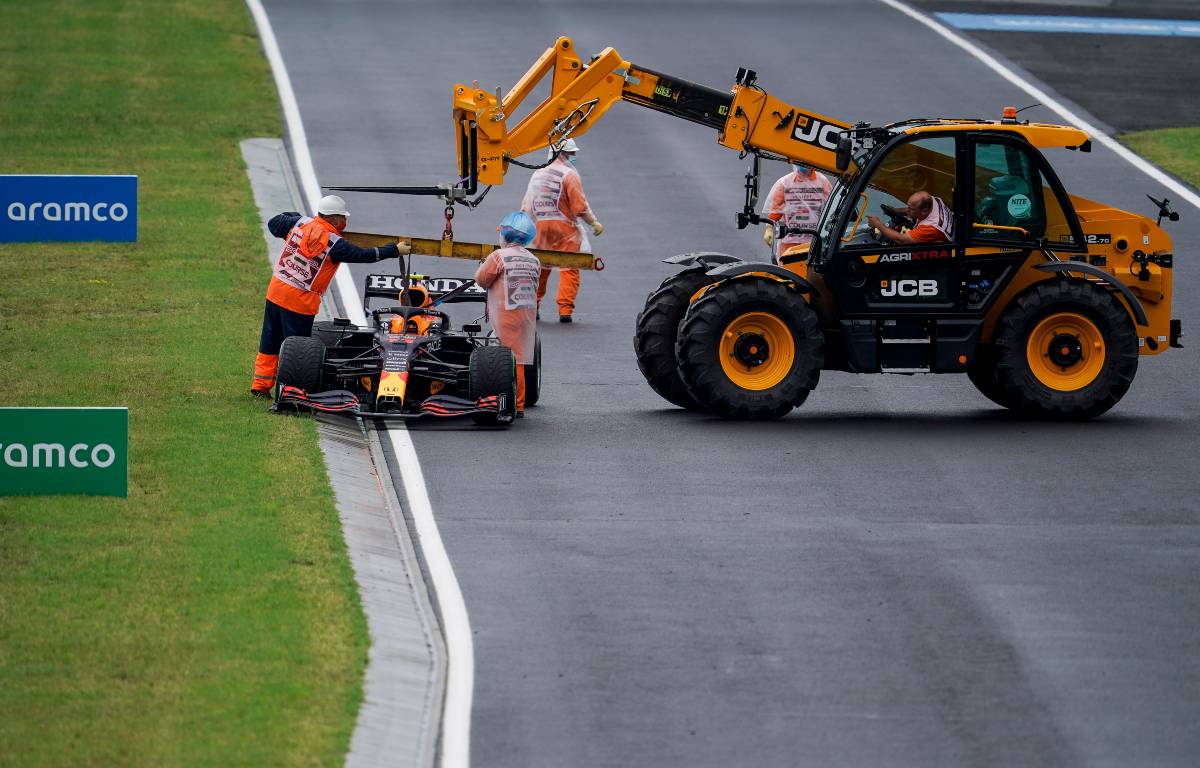 Red Bull merchandise is available to purchase now via the official Formula 1 store
In the incidents that forced them to retire in Great Britain and Hungary respectively, Verstappen and Perez endured considerable impacts, sustaining heavy damage to their cars.
Not only does that cost the team money, it could also lead to grid penalties at a later point due to enforced engine changes.
"It's certainly not going to help," said Horner.
"We've got a shedload of accident damage and potentially two engines we've lost due to the result of actions of other drivers, so yeah, very frustrating.
"But you know what, we are within the difference of a first and second place in points difference.
"We go into the summer break, we've had some hugely bad luck in the last couple of races, it's been pretty brutal in damage and parts and engines, but we'll brush ourselves down and we will come out fighting for the second half of this championship.
"Obviously it's been a tough couple of weeks, but things can turn around very quickly as you've just seen, and there's a long way to go in this championship."