Christian Horner: 'Fundamental' that new partner won't change Red Bull ethos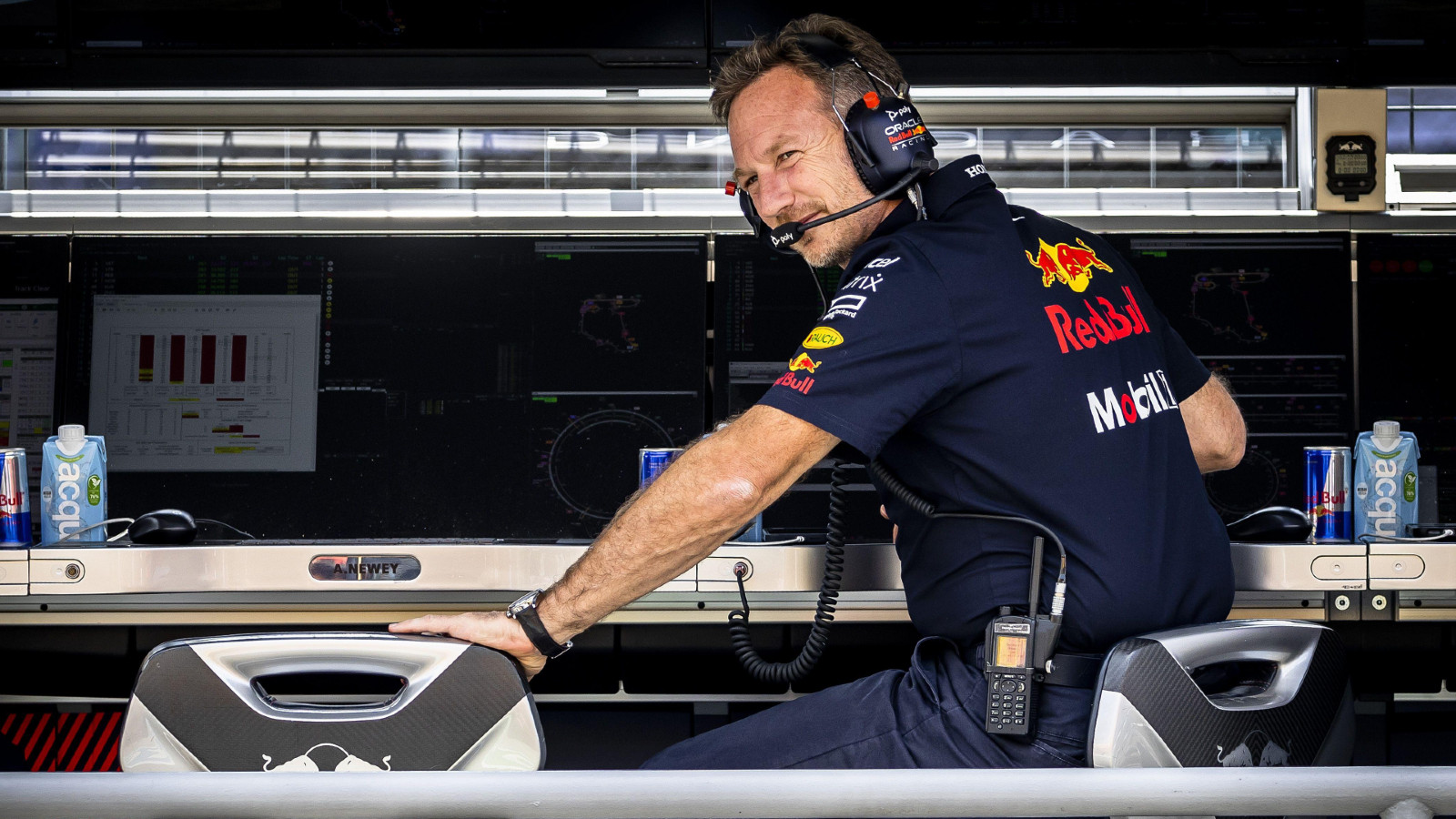 Red Bull team boss Christian Horner has said it is "fundamental" to any prospective deal that a new partner will not change the philosophy of the team.
While yet to be formally confirmed by either party, recent documents filed in Morocco indicate Porsche are set to take a 50% stake in the Red Bull Technology company.
Porsche, as part of the VW Group, have been heavily rumoured to be entering Formula 1 in the near future, although the exact nature of that entry is yet to be fleshed out.
As reported last week, the German manufacturer now look set to take an equal stake in Red Bull's F1 operations. This would mean that, for the first time since entering F1 in 2005, the Red Bull F1 team would undergo a change in its ownership make-up.
During the FIA press conferences over the Hungarian Grand Prix weekend, Horner said that while there is "healthy dialogue" with Porsche about a partnership, there are still "major caveats" that need to be overcome before a deal can be formalised.
New partner must 'fit with Red Bull philosophy'
Given Red Bull have proven to be one of F1's most successful operations over the past 15 years, despite their ongoing status as a 'customer' team rather than a factory effort such as Ferrari, Alpine  and Mercedes, Horner said signing a new partner must not have any effect on how the team operates.
"It's all about who a potential partner could be," he said on the Saturday in Hungary.
"Of course, a company like Porsche is an enormous company – great heritage, phenomenal brand. So of course there are attractions to that.
"But any partnership would have to fit with the Red Bull philosophy, obviously – the DNA, the culture of who we are, how we go racing and what we've achieved. It would be absolutely fundamental to any discussion of not changing that. We are successful for a reason. And of course, in any discussion that would be conditional on any involvement."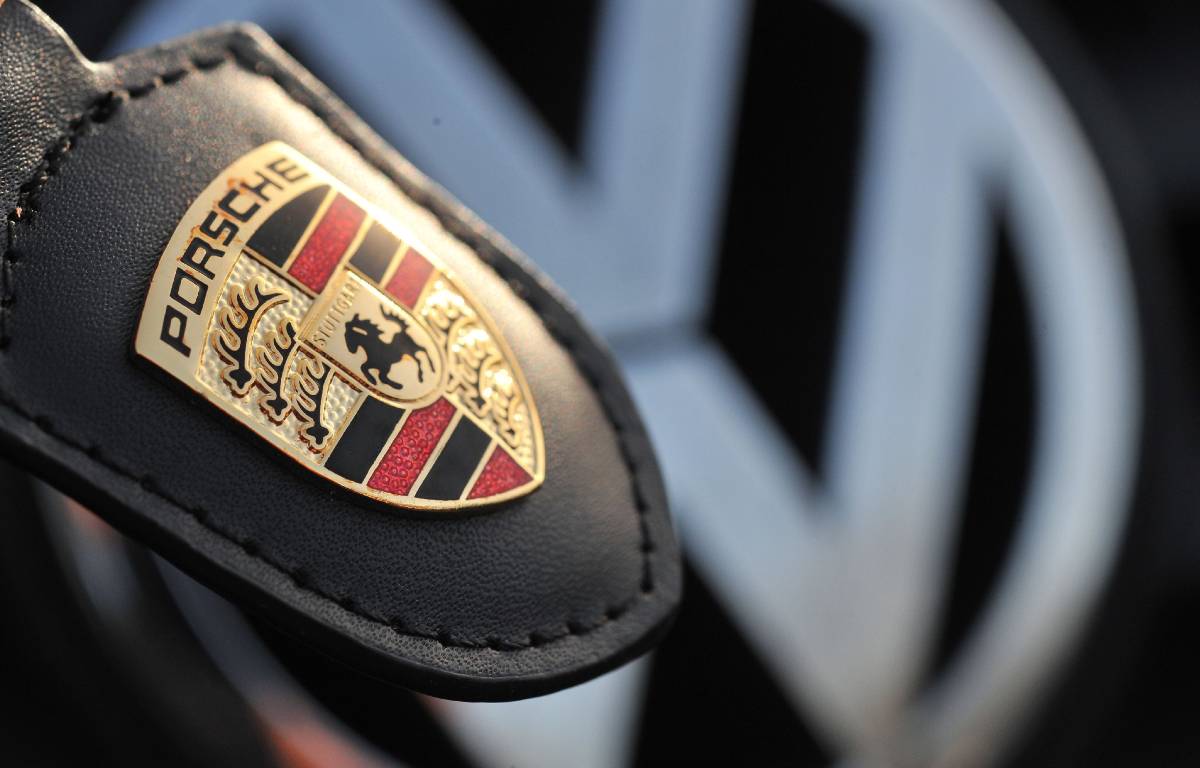 Porsche deal re-affirms Mateschitz's commitment
While a co-ownership of the team with Porsche would suggest a reduction of company owner Dietrich Mateschitz's overall commitment, Horner said changes and investments being made by Red Bull show diversification of the business across engineering and automotive industries.
These include the arrival of a Red Bull road car, designed by Adrian Newey, as well as the expansion of Red Bull into the development and manufacturing of hybrid F1 engines from 2026 from a newly constructed campus at Milton Keynes.
"Dietrich Mateschitz, what he's put into Formula 1, and not just Formula 1, motorsport across the board, has been phenomenal," Horner said.
"He certainly would not agree to anything that in any way compromised the team in any way moving forward. And I think we are investing in other areas.
"The announcement of the RB17, which will be the first Red Bull car produced, is tremendously exciting.
"I think that Powertrains (RBPT) as well is going from strength to strength. We've taken on further appointments and recruits which will be announced shortly and that's exciting for the project.
"I think things are really taking shape. You can see in Milton Keynes we've gone from being an industrial estate, or a few units on an industrial estate, to being a technology campus. And the investment by the group has been significant.
"With the new power unit regulations coming for 2026, we will be the only team other than Ferrari to have everything under one roof, on one site, on one campus. And that's tremendously exciting for us. And so Red Bull has seen tremendous growth in the sport in everything we are doing, and I think that commitment and that investment has been second to none."
Red Bull won't take short-term view with Porsche
Given many manufacturers' propensities for dipping in and out of Formula 1 team ownership, Horner said any deal signed with Porsche would not be made with a short-term view.
"There's plenty of speculation about this, but we are really only at a discussion stage and there are so many caveats based on regulations that are the fundamental part," Horner explained.
"I think Red Bull has demonstrated its commitment to Formula 1, its longevity in the sport, initially as a sponsor and then as a team owner and then as a double team owner and then as a promoter with a circuit and so on.
"And I think anything we look at is very much with the long term in mind. We are not looking at a short-term solution. Strategically, it would have to fit obviously within the long-term plans Red Bull has for its commitment in Formula 1."