Stealing sponsors: Christian Horner sets record straight on Red Bull's rivals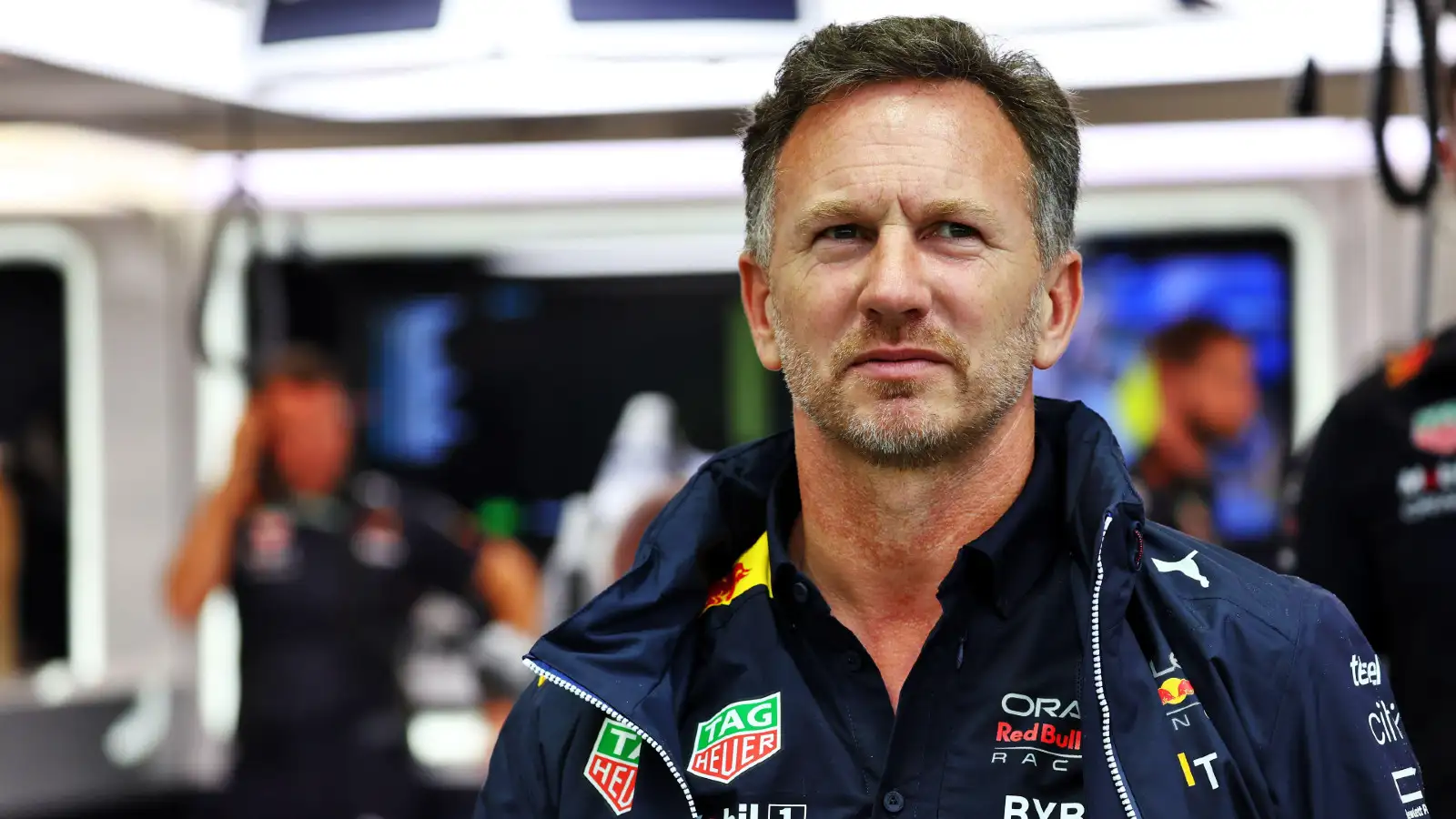 Christian Horner has said Red Bull's rivals never went as far as actively stealing sponsors away from them in the wake of their cost cap breach in 2022.
Red Bull were fined $7million and had a further 10% reduction in wind tunnel development time as punishment for a Minor Overspend Breach of F1's cost cap regulations.
And, speaking with The i back in March, Horner said that only added to the perception that Red Bull are the 'villain' of Formula 1 and led to an unnamed team trying to cause further disruption within the Red Bull camp.
"If we had a British driver like a certain team in Brackley…we are too easily seen as the bad guys," he told The i.
"It tainted us [the budget cap breach]. These things get used by your rivals. We had one of them contacting our sponsors and partners making suggestions that we would be bringing their brands into disrepute. That was just underhand.
"My wife has always said to me a pat on the back is only six inches from a kick up the arse. This is like the Kardashians on wheels. As long as you are comfortable with the decisions you are taking. That's how I live my life.
"We play our music loud and have a smile on our faces. It has to be more than a job. And that has to come from the top.
"An energy drink company taking on Mercedes Benz, Ferrari, Audi and whoever else, but why the f**k not? If we have the right people, the right resources, the right culture why can't we do it?"
Those words were taken to mean that an unnamed team were actively trying to steal sponsors away from Red Bull and inflict further damage on the brand, but Horner has since clarified that this tactic never escalated into an all-out sponsorship war.
"It wasn't about stealing sponsors," Horner is quoted as having told Sky Deutschland by grandpx.news.
"The intention was to suggest to the sponsors that their partnership could bring the brands into disrepute."
An attempt was also made to try and get Horner to confirm which team tried to cause some level of disruption with Red Bull's sponsors, but he would only deliver a classic response.
"I'll leave that entirely to your imagination," he said.
PlanetF1.com's recommended reading
Red Bull reveal wild RB19 liveries designed by F1 fans
Aston Martin assess their chances of hunting down Red Bull this season
As F1 returns from its month-long hiatus, Red Bull are in a very comfortable position even at this early stage of the F1 2023 season.
Max Verstappen and Sergio Perez currently occupy the top two positions in the World Championship standings with the reigning champion 15 points clear of his team-mate.
Red Bull are also having it all their own way in the Constructors' battle, too, with the team on 123 points and nearest rival Aston Martin on 65. Mercedes currently sit third with 56 points on the board after three races.