Red Bull not ruling out team orders to protect Max Verstappen's grip on title
Christian Horner is not ruling out team orders being applied at Red Bull to protect Max Verstappen's commanding position in the World Championship.
Reigning title-holder Verstappen has a huge 80-point lead in the Drivers' standings over Charles Leclerc having won eight of this season's 13 races so far to his closest rival's three.
However, those tallies could have been the other way around, or even tipped more heavily in the Ferrari driver's favour, but for a painful run of misfortune Leclerc endured between the Spanish and Hungarian Grands Prix.
During that eight-race spell the Monegasque won only once, but he could have feasibly had six more triumphs had it not been for engine failures, strategy errors and a crash caused by his own mistake.
Verstappen laughing all the way to a 2nd title
Max Verstappen has driven superbly, but has also had a helping hand from Ferrari along the way.
With Ferrari's car still on a par competitively with the Red Bull, that means Verstappen cannot be guaranteed to continue winning right through to the end of the season – and therefore his team-mate Sergio Perez could come into play.
Perez won the Monaco Grand Prix with Verstappen sandwiched between the Ferrari duo in third, but if the Mexican finds himself directly ahead of his colleague on the road at any point from now on he may well be asked to move aside.
"The team will just do the best we can to maximise each result, each opportunity we have," Red Bull team principal Horner told reporters.
"Max is in a strong place in the Drivers' Championship, but we've seen how quickly things can turn around. We are taking nothing for granted.
"There's still such a lot of racing still to do and a sprint race still to come. We will treat each weekend as we have done so far this year and look to maximise our points versus our competitors."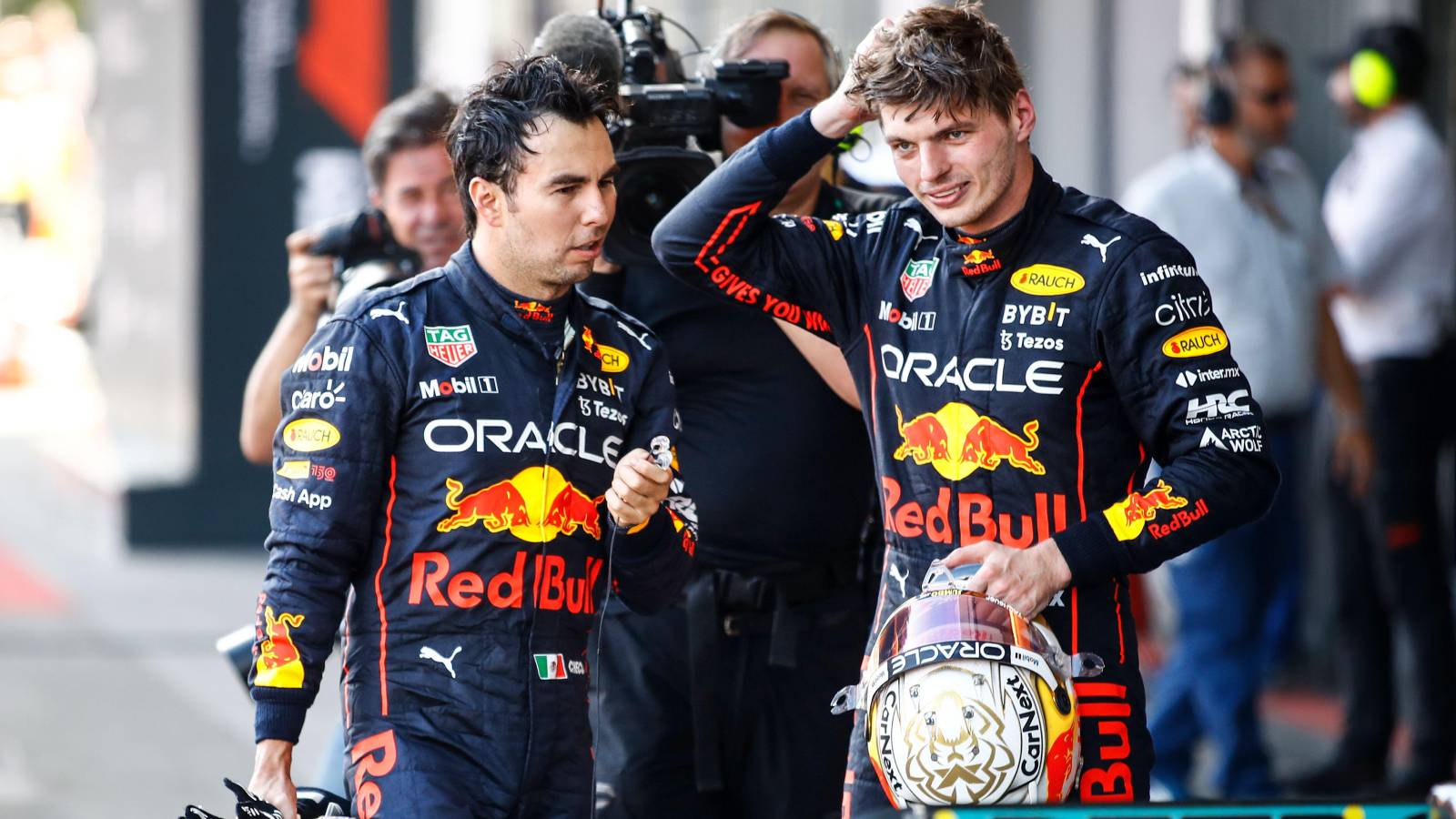 Will team orders be needed at Red Bull?
On the face of it, no. Verstappen could afford to extend his summer break, miss the next three races and know he would still be leading the Championship, even if Leclerc maximised each of those weekends.
Of course, there is more chance of Hell freezing over than the Dutchman doing such a thing – especially when one of them is his home grand prix!
But the point is it would require Red Bull to return to the unreliability they suffered in the first three races of the campaign for their title prospects to be affected to a stage where they would need Perez to play the team game.
And let's not forget, Perez has been finding himself a good way behind Verstappen on the road of late, amid suggestions the Mexican had knocked off early for his summer break – that was even mentioned internally at Red Bull – or even slackened off since being given a new two-year contract.
One occasion when the scenario could come into play, though, is in the seemingly inevitable event of Verstappen receiving an engine-related grid penalty.
He needed a full power-unit change between qualifying and the race at the Hungarian Grand Prix, putting him on the limit of the quota for the season, and so there is likely to be a time when he needs to fight his way through the pack – and get past Perez too.