Horner: Renault was only in F1 for marketing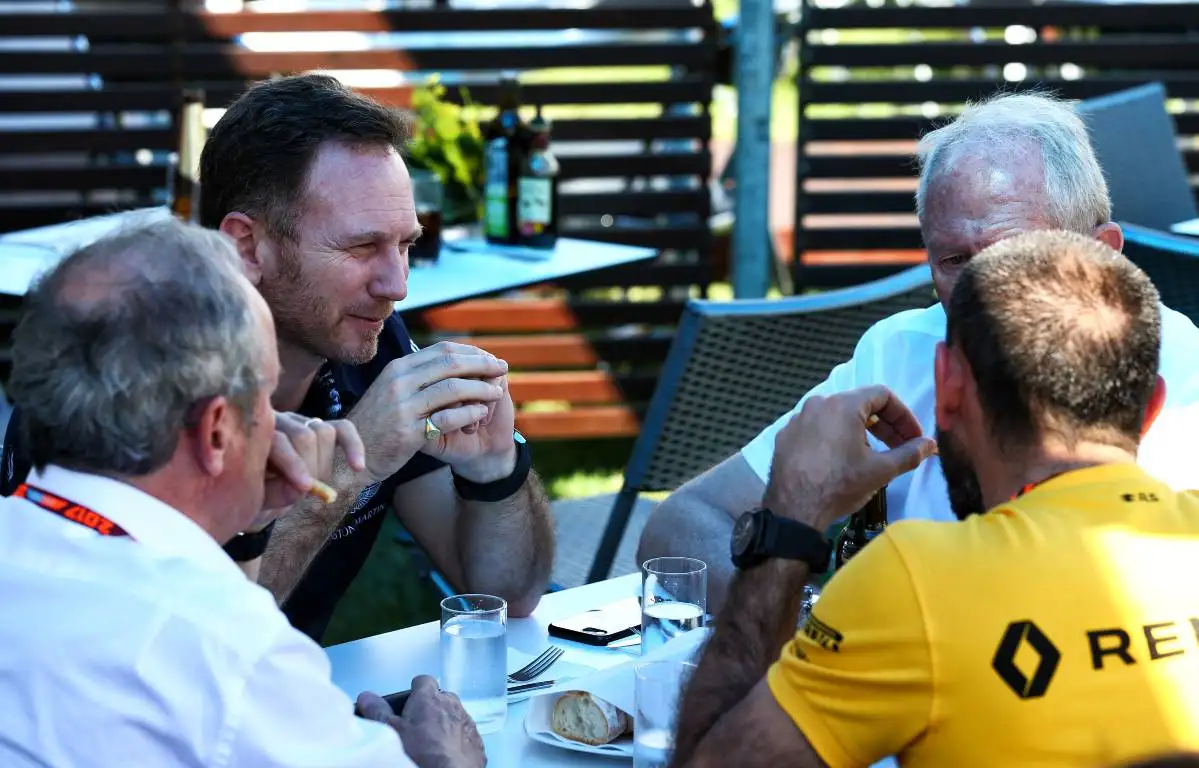 Christian Horner says that, under their former leadership, Renault was only in Formula 1 for marketing purposes.
Prior to the hybrid era, the partnership between the two produced a huge amount of success, with Red Bull – Renault winning four consecutive title doubles from 2010 to 2013.
However, once the regulations changed, Renault were unable to build as strong an engine as Mercedes, and Horner's team were therefore unable to challenge the German team.
Looking back, he says that he visited France to try and convince the CEO and chairman at the time to invest more, but doesn't think that sporting performance was a priority to him, unlike it is to current CEO Luca de Meo.
"That was very difficult because we were a customer," he said on the High Performance Podcast.
"I must have gone to Paris three or four times to sit down with Carlos Ghosn, the chairman at the time, to say 'look, if you're in this business – you're spending a lot of money, but you might need to spend just a little bit more, a little bit more wisely, otherwise you're wasting what you're currently spending, you're not getting return from that.'
"But his heart was never in Formula 1, it was just a marketing thing that ticked the box. That passion and drive – if he didn't have it, how could you expect that to flow through his organisation?
"Their current CEO is full of passion and that will drive performance and results because it emanates from the very top."
Sometimes you just gotta hug it out 🏆👐 #ChargeOn #PoweredByHonda pic.twitter.com/5wxB0XNXdP

— Honda Racing F1 (@HondaRacingF1) May 27, 2021
Red Bull merchandise is available to purchase now via the official Formula 1 store
Ultimately, Red Bull decided to part ways with Renault and work with Honda instead.
The Japanese manufacturer had just had a disastrous spell supplying McLaren, but Horner says he and his team felt that they had to try something different, and were sold by the mentality of Honda.
"There's always a path to getting back [to the top] and you've just got to look at that path and say 'okay what do we need to achieve along that journey?'" he said.
"We had a very clear area that was our Achilles heel which was our engine wasn't as powerful as our competitors, so it's [a question of] 'okay how can we push our engine supplier?'
"So we tried every possible tactic to push, motivate them into a more competitive position, and we were able to win races, we could grab opportunities, but we couldn't put a sustained campaign together.
"So then it became about 'okay we need to take a risk, we've got to get out of this rut, we've got to do something. We're just repeating the same mistake, so let's do something different. Let's go with Honda.'
"Honda had been a disaster with McLaren, McLaren had ditched Honda, they walked away from them, Honda were on the verge of leaving the sport, but we saw the same passion and desire in them, and on top of that, resource."
Follow us on Twitter @Planet_F1, like our Facebook page and join us on Instagram!