Horner responds to criticism from Jos Verstappen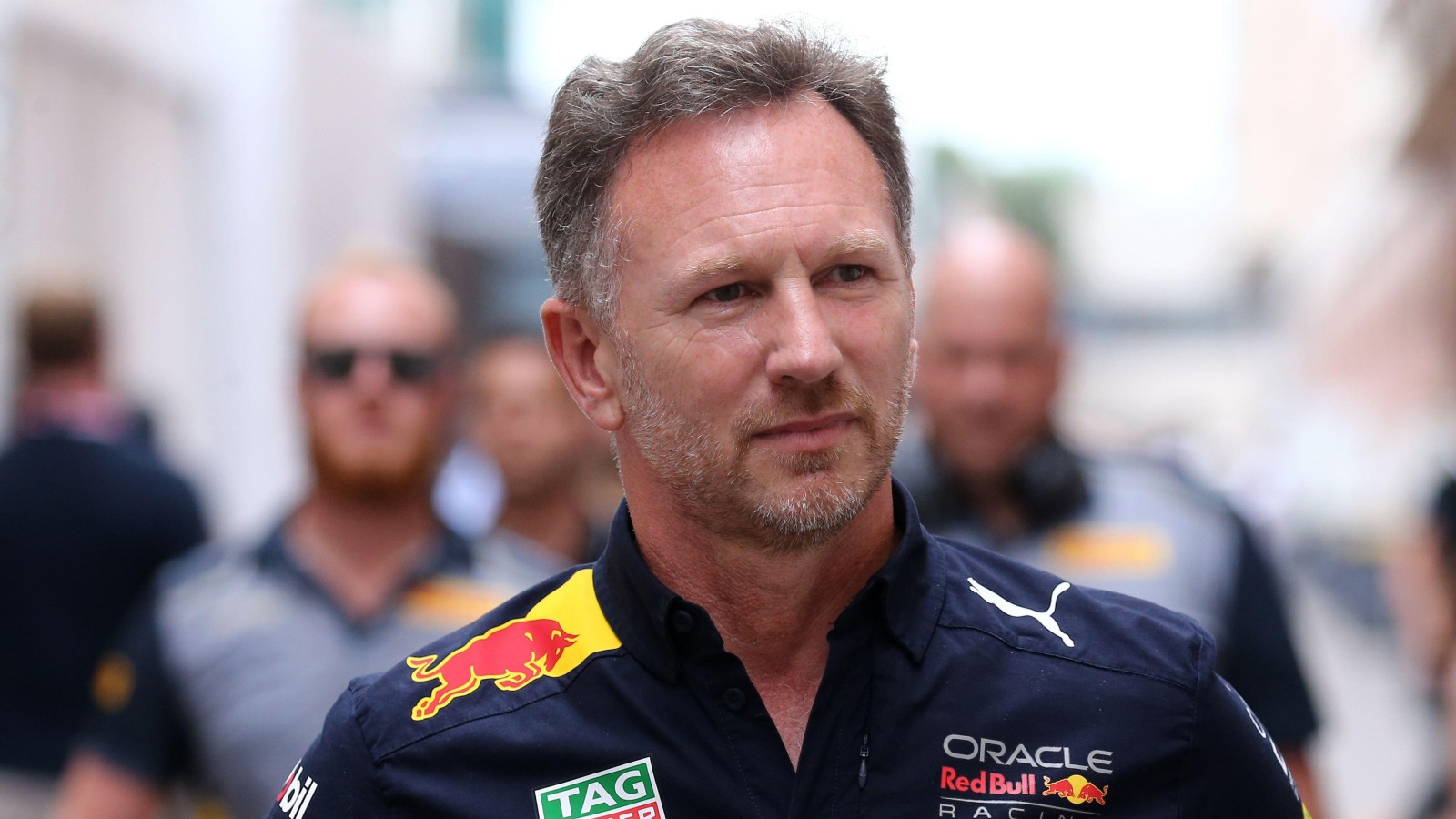 Christian Horner has said "dads are never going to be objective" after Jos Verstappen criticised Red Bull's race strategy for his son Max in the Monaco Grand Prix.
The reigning World Champion appeared to lack pace throughout the week and after Ferrari botched Charles Leclerc's strategy, Verstappen's team-mate Sergio Perez went on to win the race.
Verstappen himself saw his championship lead extend further but his father was not happy with Red Bull's tactics during the race.
Jos Verstappen said the team "exerted little influence to help Max" and that he would "have liked it to be different for the Championship leader."
Red Bull achieved a good result, but at the same time exerted little influence to help Max to the front," Jos Verstappen wrote on his son's official website. "That he finished third, he owes to Ferrari's mistake at that second stop of Charles Leclerc.
"The championship leader, Max, was not helped in that sense by the chosen strategy. It turned completely to Checo's favour. That was disappointing to me, and I would have liked it to be different for the championship leader."
Team boss Horner though has played down any tension and insisted Jos Verstappen did not have the same picture that they did during the race.
Torquing Point: Sergio Perez Back-to-back Wins? - Azerbaijan GP Preview
Sergio Perez was the winner last time out at the Monaco Grand Prix, but let's not forget he also won last year's Azerbaijan Grand Prix. Can he make it 2 in a row in either case?
"I think dads and fathers are never totally objective," Horner told Sky Sports F1 after the first practice session of the Azerbaijan Grand Prix. "I don't know what you're like as a racing dad [referring to Sky pundit Damon Hill] but what wasn't apparent to obviously Jos, was all the information that we have during a race.
"Of course if we had of pitted him, he would have come out behind I think George at the time."
Horner was then asked about if Max knew what his father had written but the 48-year-old said it was "absolutely fine" Jos had his own opinions.
"I think Jos is his own person isn't he?" Horner said. "It's his own personality. So he's obviously you know, got opinions. I think and that's absolutely fine. That his opinion, the reality for us was obviously slightly different. So it's no issue."
Horner also insisted that the team do not have a number one driver and they would give the best strategy to the driver in the lead.
"The number one driver is the driver that's ahead, it's as simple as that," the Red Bull boss said. "That's why Checo got the call on on the pitstop, Max wouldn't even have track position for example, with that on that lap.
"But our fight isn't between the two drivers. We've got a very, very competitive Ferrari with two fast drivers in it. The team have worked tremendously well. You saw that just one week earlier in Barcelona, and collectively as a team, we've got to take the fight and then take the challenge to Ferrari, who are looking very quick this year."