'Trial reverse grids at a non-championship race'
The racing purist in him may be against the idea but Christian Horner says F1 should find a space to trial reverse grids.
Following the chaos that was the Italian Grand Prix, which finished with Pierre Gasly as the race winner ahead of Carlos Sainz and Lance Stroll, Formula 1 is once again considering the idea of reverse grids.
There are two suggestions. One is to hold a reverse championship order qualifying sprint race on the Saturday that would determine the Sunday grand prix grid while the other is to start the grand prix in reverse order to qualifying.
The latter has been shot down by the majority of the drivers and team bosses, although there is some support for a reverse grid qualifying race.
Horner says Red Bull would support that, although he does feel if or when the sport trials it, it should be at a race that doesn't count towards the championship.
"I suppose it's conflicting in many ways," he said when asked for his thoughts on reverse grid races.
"The racer in you and the purist says it's absolutely the wrong thing to do and then of course you see a race a little bit like in Monza and that brings the point to the fore again of mixing things up and obviously the best way of mixing things up is something like a reverse grid.
"That is artificial but inevitably, when you have the fastest car starting at the front of the race, you don't have to be a rocket scientist to work out that in many cases they will stay in grid order.
"So I think that Formula 1 shouldn't be scared of perhaps trying something different.
"If there was an occasion or a type of venue or an invitation race or maybe even a non-championship race, that something like that could be tried, it would be very interesting to see what the outcome of it would be because if you don't try something you never know and I think it's very easy that we get stuck into a rut of saying 'that's ridiculous, it wouldn't work'.
"The purist in me says the same but sometimes in life you've got to try things and see what the outcome is and if that could be done in a manner that didn't affect the championship because I can't see how you can have a different rule for one race to the other events but maybe a non-championship race, an invitation race…
"We've got all these great new circuits that are pushing for races this year, that we won't be able to accommodate in future years but if one event was selected to try a different format, to try something totally different, what would we have to lose?"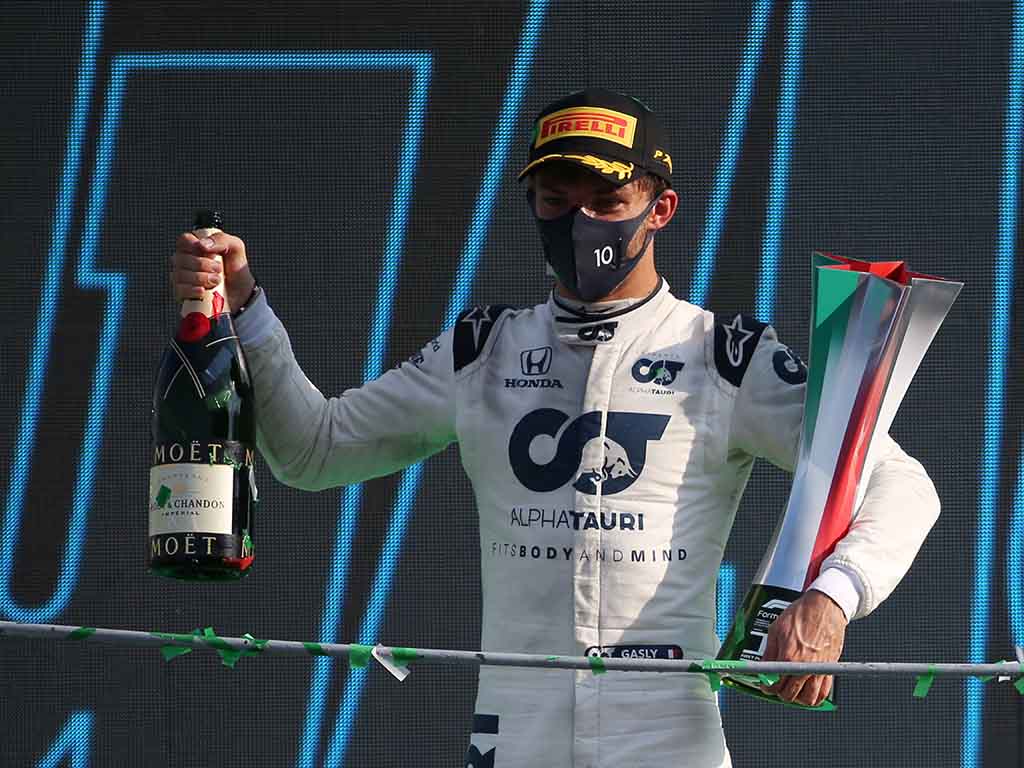 Get your hands on the official Red Bull 2020 collection via the Formula 1 store
Horner, however, fears Formula 1 has missed its chance to play around with the format.
He feels the perfect opportunity would have been at the Red Bull Ring or Silverstone with both circuits hosting back-to-back races earlier this season.
He said: "We missed that opportunity unfortunately this year because racing twice at two venues in Austria and at Silverstone, it would have allowed that opportunity but why not have two races in Austria for example? You could have them within a week.
"And of course there are so many permutations and questions surrounding it; at the moment it's just an idea that I'm putting out in front of you after the question that I've been asked.
"It's not something that's been discussed with other teams or with Liberty or the FIA. It's just a reaction to the question asked."
Follow all the action from the Russian Grand Prix with the PlanetF1 live centre