'Let's not forget there's a Merc seat available'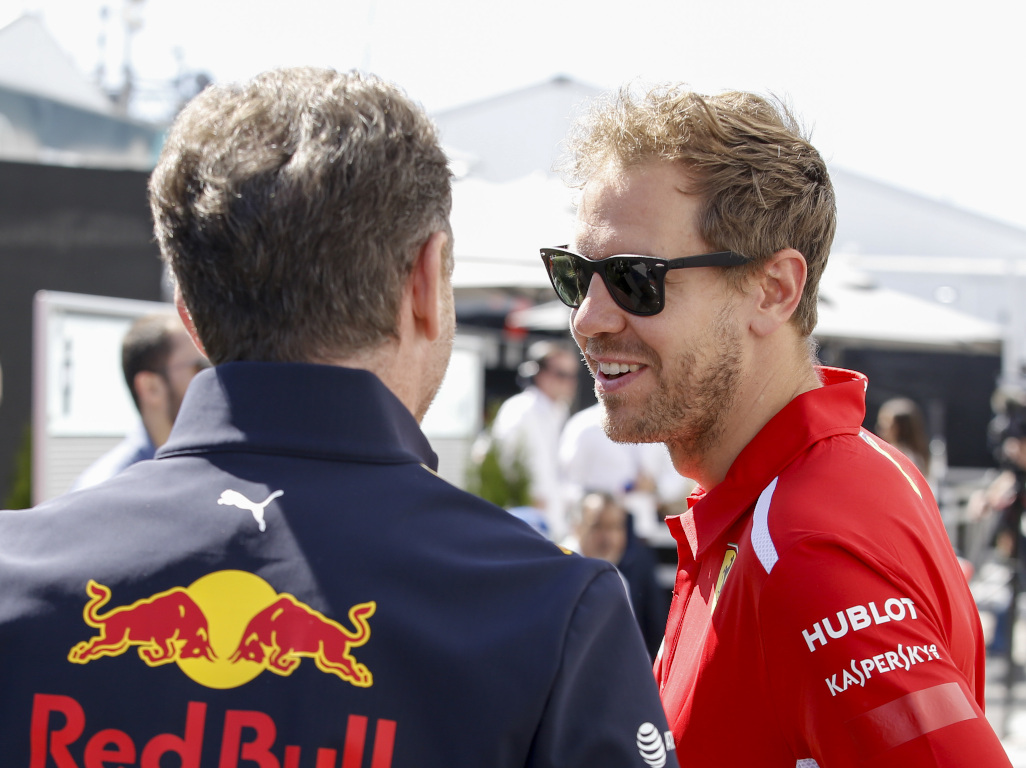 Whatever Sebastian Vettel decides to do, Christian Horner has wished him the "very best" while gently reminding him there is a Mercedes seat available.
With Vettel deciding to quit Ferrari at the end of this season, the German's options for a race-winning drive are sorely limited.
Red Bull has already said no, adamant the team is focused on its young drivers and not its old ones, leaving just Mercedes.
Not a bad team to join.
Mercedes has won the last six championship doubles, taking the Drivers' Championship title off Vettel back in 2014.
The Brackley squad has yet to confirm either driver for next season but while Lewis Hamilton is expected to stay on, Valtteri Bottas is already shopping around.
Horner reckons Vettel, if he even wants to stay in Formula 1, should head over to Mercedes to have a chat with Toto Wolff.
"It'll be a shame if Sebastian ends up leaving Formula 1, but he's had an incredible career," the Red Bull team boss told The-Race.
"He's achieved huge, huge success and knowing him as I do, I'm sure he's given this decision a huge amount of thought.
"He's got great integrity, he's got great morals and only he will know what he wants to do in the future.
"If he wants to continue in F1 I'm sure he won't be short of opportunities.
"But he's obviously decided that his time with Ferrari will end at the end of this year, so all we can do is wish him the very, very best for the future.
"Let's not forget there's a seat available at Mercedes next year, whether that would fit for both of those parties I don't know."
But while fans and pundits alike would like to see Vettel versus Hamilton in the same car, Wolff has all but ruled it out.
The Austrian insists while Vettel joining Mercedes, a German in a German car, would be a great marketing, he would rather promote one of Mercedes' young drivers if neither Hamilton nor Bottas stay on.
George Russell is leading the running for that promotion after Esteban Ocon broke some of his ties to Mercedes to join Renault. However, he is still ultimately managed by the Silver Arrows.
Check out this brand new video from our friends at Racing Statistics: The top 50 drivers without an F1 podium:
Follow us on Twitter @Planet_F1 and like our Facebook page.