Christian Horner speaks as Sebastian Vettel and Red Bull reunite – F1 news roundup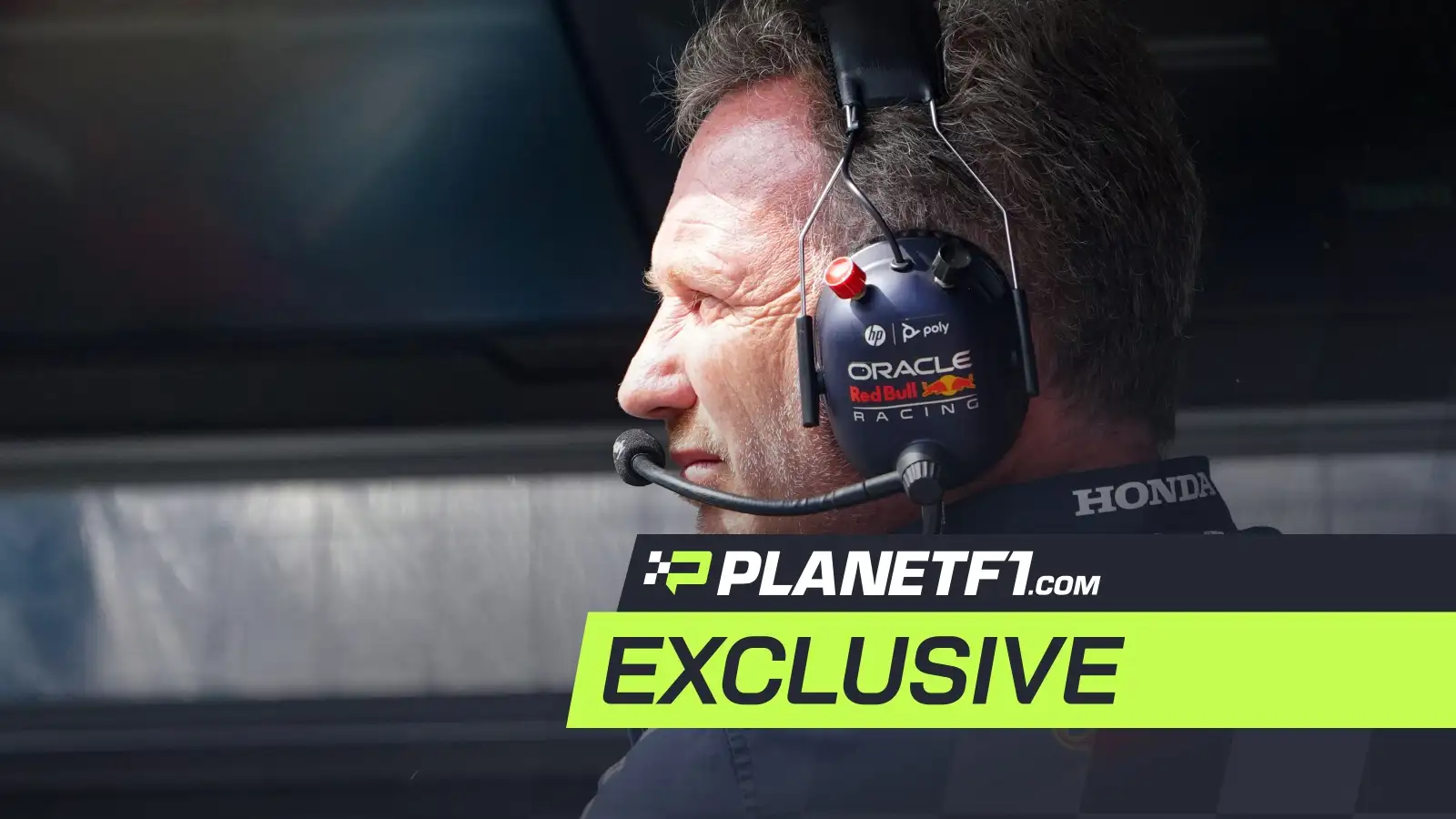 Today's F1 news roundup begins with Red Bull, contains a little Lewis Hamilton vs Max Verstappen in the middle and ends with Alpine turning the air blue.
If that sounds a little bit like this year's Australian Grand Prix, well, er, it wasn't meant to.
On the day Sebastian Vettel was back in a Red Bull, our exclusive interview with team principal Christian Horner leads the way…
Christian Horner speaks exclusively to PlanetF1.com
As the team principal of the reigning Drivers' and Constructors' World Champions, Christian Horner can be a hard man to pin down.
But PlanetF1.com's very own Sam Cooper managed to do just that at last month's Dutch Grand Prix, where the historic, rampant winning runs of Red Bull and Max Verstappen continued.
It makes for a fascinating interview, Sam digging deep into the secrets behind Horner's success – and, perhaps even more impressively, his longevity – since his appointment as Red Bull's F1 chief in 2005.
Put simply, it's the best thing you'll read all week.
Read more: Christian Horner exclusive: The secrets to F1 success and his Red Bull future
Sebastian Vettel drives title-winning Red Bull RB7 at Nurburgring Nordschleife
As Horner sat and reflected, another pillar of Red Bull's F1 success was wowing the crowds at the Nurburgring on Saturday.
Vettel may have lost his winning record to Verstappen at Monza last weekend, but retains his own special place in the history of the team and the sport itself.
In the latest step of his Race Without Trace initiative, Vettel took to the wheel of his title-winning 2011 car at Red Bull's Formula Nurburgring event, becoming the first driver to take to the notorious Nordschleife in F1 machinery since his boyhood idol, Michael Schumacher, a decade ago.
Read more: Sebastian Vettel reunited with title-winning Red Bull at the Nurburgring
Jenson Button would rather take on Lewis Hamilton than Max Verstappen
So, who would you rather face in the same car: Lewis Hamilton or Max Verstappen?
It's a question that has been asked routinely since Monza, where Hamilton appeared to mock the calibre of Verstappen's F1 team-mates.
Button, who memorably outscored Hamilton in three seasons at McLaren between 2010 and 2012, has become the latest to have his say on the matter.
"It's a long answer, but it's a difficult one," Button said. "I think Lewis has had more difficult team-mates, but I also wouldn't want to go up against Max."
Read more: Jenson Button: I'm 'more fearful' of Max Verstappen than Lewis Hamilton
Fernando Alonso takes another jab at Alpine
On the podium at exactly half the 14 races in 2023 so far, Fernando Alonso has zero regrets about his shock move from Alpine to Aston Martin a year ago.
And the two-time World Champion has lifted the lid on the step-by-step process behind his switch, revealing that his Aston Martin deal was arranged just two days after Vettel announced his retirement at the Hungarian Grand Prix.
The speed at which that deal was agreed couldn't have been more different from the more ponderous approach taken by Alpine, which had Alonso's alarm bells ringing.
Allow Fernando himself to explain…
Read more: Fernando Alonso pins Alpine departure on 'lack of professionalism'
Alpine flatly reject sale rumours
Whenever a manufacturer team is in turbulence and shows so few signs of progress from season to season, it is only natural for a board to ask whether this F1 business really is worth the hassle.
It has long been thought that those conversations have been taking place behind closed doors at Alpine, with Renault's F1 project often accused of lacking the commitment and wherewithal to match the Red Bulls, Mercedes and Ferraris of this world ever since the French marque re-established their presence on the grid in 2016.
Yet Luca de Meo, the Renault chief executive, has dismissed all that speculation with a single word.
Which word exactly? Clue: it starts with 'B' and ends with 'T'.
Go on, take a wild guess…
Read more: F1 team boss calls 'bull****' on sale rumours after management upheaval