Horner: Perez wasn't kept out to hinder Hamilton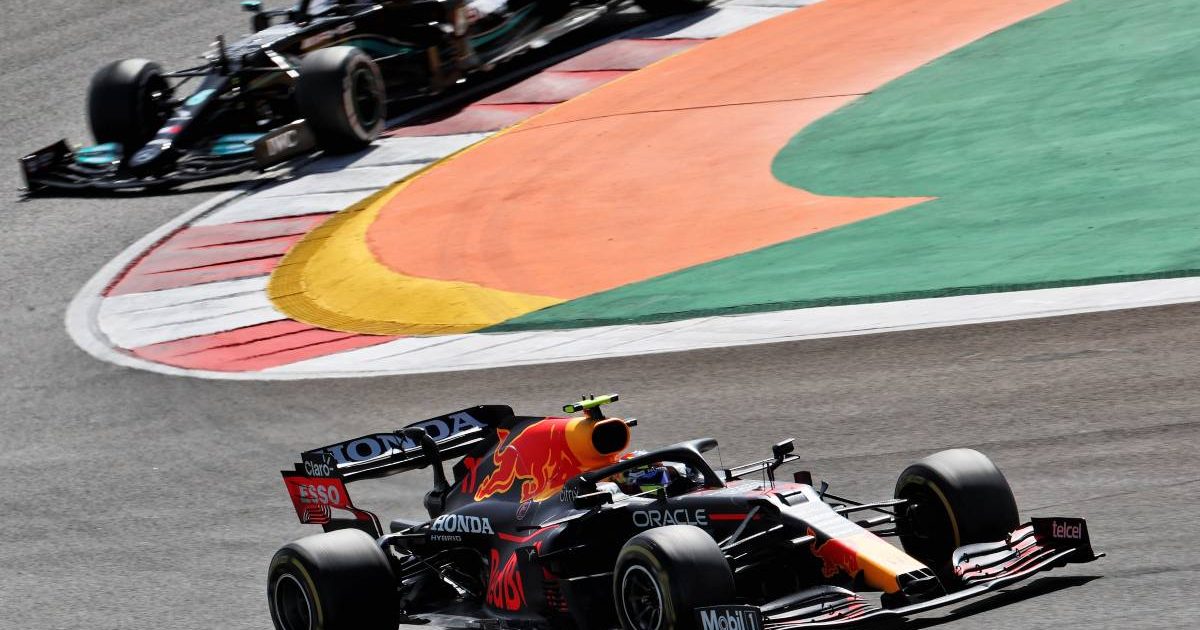 Christian Horner says it was never a consideration to extend Sergio Perez's first stint at the Portuguese Grand Prix to disrupt Lewis Hamilton.
Perez ran until lap 51 of 66 on his initial set of medium tyres and led for 13 laps after the trio who were well clear of him – Hamilton, Valtteri Bottas and his own Red Bull team-mate, Max Verstappen – had made their solitary pit-stop.
The Mexican, who started fourth on the grid, had lost ground in the first half of the race after being overtaken by Lando Norris.
But as eventual winner Hamilton, on much fresher hard tyres, closed in on Perez, it crossed the minds of some observers that Red Bull were possibly leaving the 31-year-old out longer than planned to hold up the World Champion and push him back towards the pursuing Verstappen.
However, with DRS on the pits straight, Hamilton unsurprisingly breezed past in the Mercedes – having called on the team radio for blue flags in the mistaken belief that he was lapping Perez!
Perez then pitted for soft tyres with the aim of bagging the one point available for fastest lap – although that eventually went to Bottas.
Red Bull team principal Horner insisted the plan had not been to hinder Hamilton, telling reporters: "It was more focused on wanting to get to the soft tyre to have a crack at that point for the fastest lap.
"That's why we went that long. The soft tyre didn't have a lot of range, and of course if you abuse it over a single lap it makes it a little bit more marginal.
"Sergio was in a sort of solid fourth, without the opportunity to catch the cars in front and clear of the cars behind. So we thought 'okay, let's run the fuel down, get to a point where it's sensible to the finish and have a crack at the fastest lap'."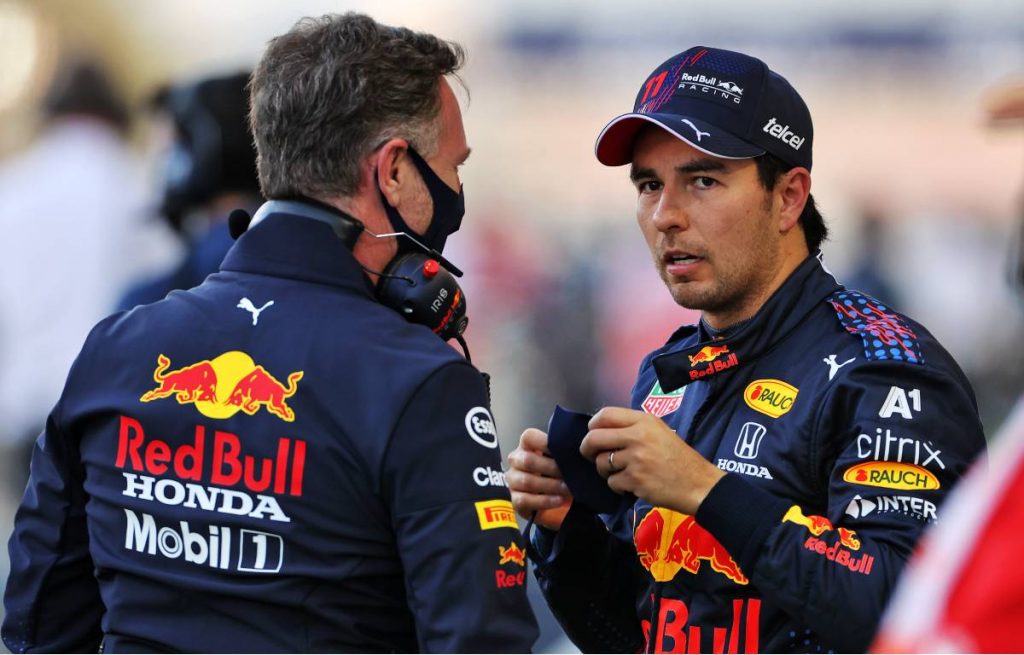 Red Bull merchandise is available to purchase now via the official Formula 1 store
Perez has had a somewhat in-and-out first few races for Red Bull, with Portugal being probably his most consistent performance so far without quite achieving what he was brought in to do – be in the thick of the fight with the two Mercedes and Verstappen.
"I think he's getting there," added Horner. "Here [in Portugal] has been really difficult because of the wind and so on, but you can see the races are coming together for him when he's in clean air.
"Don't forget he managed to pass [Lando] Norris, who had passed him fully off the track.
"But once he was in clean air, he was doing the same lap times as the leaders at certain points and was setting the fastest lap. So I think it's really coming together for him.
"I'm happy with the progress he's making. With more time and experience, everything will just come together for him."
Follow us on Twitter @Planet_F1 and like our Facebook page