Horner: Perez's positive test a stark reminder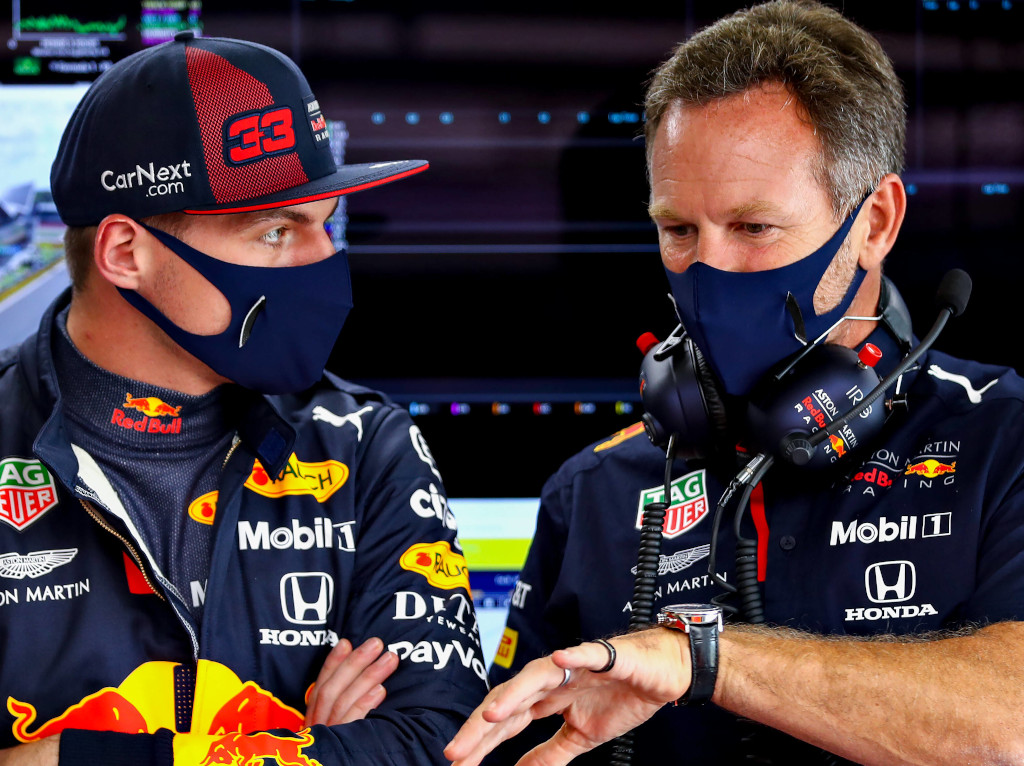 Christian Horner says Sergio Perez's positive coronavirus test is a "stark reminder" to F1 that protocols are in place for a reason.
Perez is not able to compete in this weekend's British Grand Prix, and could miss the 70th Anniversary race as well, after testing positive on Wednesday.
The Racing Point driver flew back to Mexico to visit his mother after she had been in a bad accident.
Although he followed all the guidelines laid out by his team and the FIA, he returned a positive test in the build-up to the British Grand Prix.
He is in self-isolation with Racing Point calling up former driver Nico Hulkenberg to replace him at Silverstone.
"It's a stark reminder," Horner said.
"Sometimes in Formula 1, we feel we're a bit isolated and we all live in our own bubbles anyway.
"But I think that when it happens to somebody like Perez, a driver who is affected like that, it's a stark reminder that these procedures are here for a reason.
"The procedures we take as a team and collectively as Formula 1, we do everything that we can to ensure that as little unnecessary contact is made either at the race event, away from the race event, or within the factory.
"It is very difficult, but it's a stark reminder that this thing hasn't gone away yet. It's still out there.
"We're going to be travelling to countries where there are second waves and peaks that are still bubbling away.
"That's where as a group, as Formula 1, we do need to keep that discipline with the procedures that are in place.
"I think it was handled well, and it's been executed well by the FIA and by the team."
Get your hands on the official Racing Point 2020 collection via the Formula 1 store
Racing Point has quashed any speculation that Perez went against the rules by visiting his mother.
Instead team boss Otmar Szafnauer says perhaps Formula 1 will have to revise it rules in order to keep everyone in the paddock safe.
"In between Hungary and Silverstone, because we had that weekend off, I think everybody went to wherever their families were," he said.
"Perhaps we should look at that…change the code and say throughout the season, you stay within your bubble? I don't know, that's something for the FIA to consider.
"I read through the code a couple of times now and it's a living document. So they say at the very beginning: from time to time as we learn, this will change, so perhaps that will change.
"But I don't think Checo did anything wrong, going back to his family – he takes all the precautions."
Follow all the action from the British Grand Prix with the PlanetF1 live centre