'Short memories' mean 2021 controversy will be forgotten
Christian Horner thinks the "short memories" of those in the F1 community will mean the controversial end to the 2021 season is swiftly forgotten.
For the first time in eight years, Red Bull go into a new campaign with a World Champion in their midst after Max Verstappen seized the Drivers' crown from Lewis Hamilton.
He did so at the very end of a thrilling season that became increasingly contentious, initially due to Red Bull and Mercedes questioning the legality of each other's car and some verbal jibes exchanged between Horner and counterpart Toto Wolff.
Then there were a number of on-track incidents between Verstappen and Hamilton, who made contact in each of the British, Italian and Saudi Arabian Grands Prix plus a near-collision in Brazil.
And finally, of course, Mercedes felt robbed of the title by some hugely controversial decisions made by race director Michael Masi in the closing laps of the finale in Abu Dhabi that left race leader Hamilton a sitting duck to Verstappen with much fresher tyres at a Safety Car restart.
The news agenda in the subsequent weeks has had the Mercedes reaction as a prominent feature, with them deciding not to appeal and Hamilton taking a break from all media engagement to keep his thoughts private on what had unfolded.
But Horner, the Red Bull team principal, is confident it will all blow over and everyone can start from scratch at pre-season testing in February and for the start of 2022's competitive action in Bahrain the following month.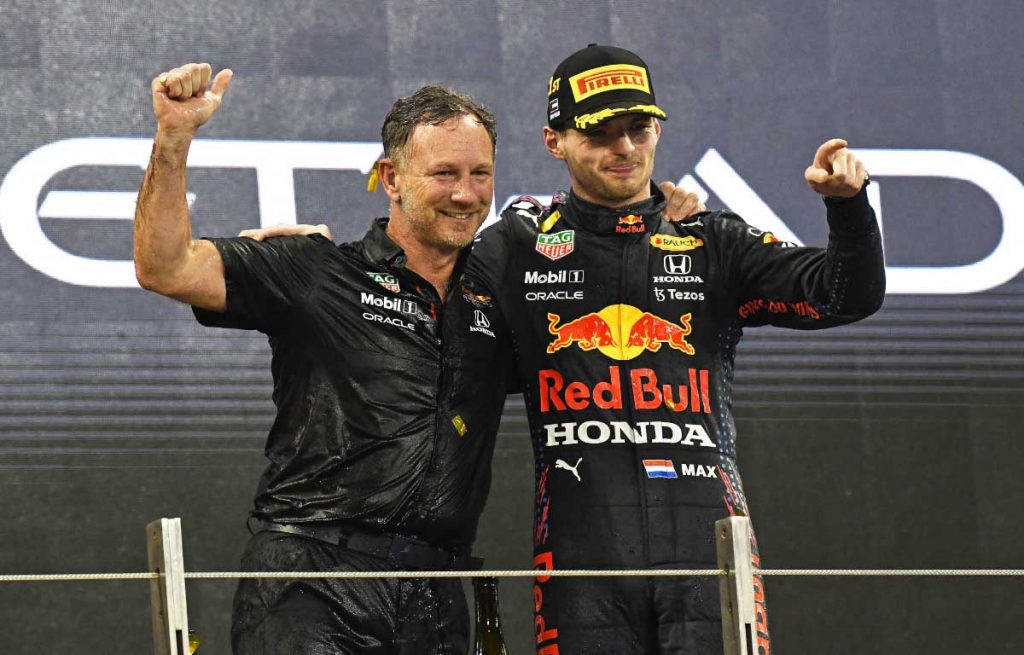 "People in this business have such very short memories," said Horner, quoted by GPFans.
"We've even forgotten what happened [earlier in the year]. It was such a long racing season.
"Max is absolutely a deserving World Champion. When you look at the championship as a whole, of course, the events in Abu Dhabi drew an awful lot of comment but that happens in sport.
"We had a lot of bad luck last year, we got fortunate with a Safety Car, we made the right strategic calls, great strategy, great teamwork and great execution by Max, and we won the race.
"Time will move on. Max is a very deserving World Champion, we are incredibly proud of that, and the history books will always show he is the 2021 World Champion."
Verstappen also batted off the furore, saying: "Even with championships won 30 years ago or whatever, there has also been controversy.
"Nowadays, when people look back at the footage they enjoy it. It's just part of the sport."
Planet F1 Verdict
Will F1 move on from Abu Dhabi
It's a discussion that will be had within F1 unitil the end of days.