Horner calls for several changes to points system
Christian Horner has a radical way of taking sprint qualifying even further – floating the notion of unpopular 'reverse grids' and more points.
Sprint qualifying is set to make its Formula 1 debut at the British Grand Prix in July via the format of a shorter race on Saturday, the result of which will set the grid for the main event on Sunday July 18.
A small amount of World Championship points are due to be awarded for the top three finishers in sprint qualifying, which is expected to undergo further trials at the Italian Grand Prix and one more 2021 weekend – potentially Sao Paulo if it goes ahead.
Horner, the Red Bull team principal, has been an advocate of "experimenting" with F1 formats, more so than his Mercedes counterpart Toto Wolff, who has expressed firm opposition to, for example, reverse grids – something which several drivers are also against.
However, Horner dropped that proposal into a discussion with Sky F1 about sprint qualifying, for which he has also suggested beefing up the points quota in order to give the format more credibility.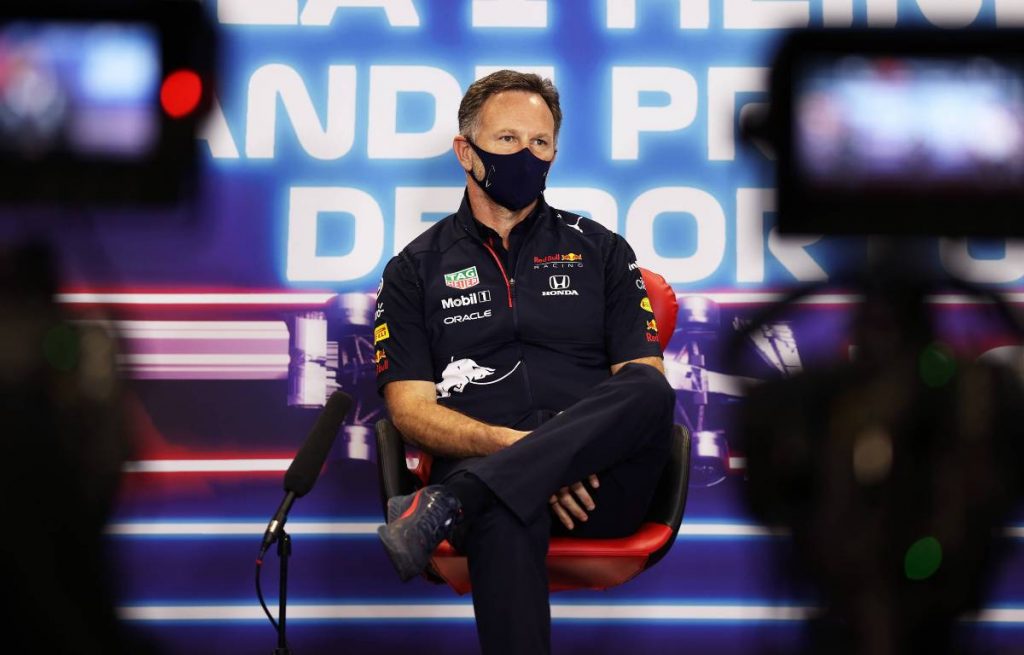 Red Bull merchandise is available to purchase now via the official Formula 1 store
"We campaigned very heavily for the point for fastest lap [in a grand prix] and I think that's a positive," said Horner.
"I think I'd go with a point for pole position even because that has a value.
"Maybe more can be done with sprint qualifying in the future because the points are a critical element as well. Maybe put more emphasis on the points for that race and then reverse that grid."
Some people, such as French Grand Prix promoter and former McLaren, Renault and Lotus team boss Eric Boullier, think new formats should be tested at every race of a season or not at all, in the interests of fairness to all competitors.
But Horner does not concur and instead sees the appeal of trying out sprint qualifying at selected events.
"I'm happy to support the promoters to give it a go because I think if we don't try something different, how do you know if it's any better or not?," he said.
"Part of me thinks a grand prix has a classic qualifying and a race element to it, but then this could bring something extra. And I think if it's not on every single race, it could be something quite interesting."
Follow us on Twitter @Planet_F1, like our Facebook page and join us on Instagram!