Horner happy to 'experiment' with F1 sprint races
Christian Horner believes F1 "shouldn't be afraid of experimenting" when it comes to the contentious proposal for sprint races being introduced.
Formula 1 is discussing plans for a radical new concept on three race weekends in 2021, with the idea of a Saturday sprint race that would award a reduced number of points while also determining the grid for Sunday's main event.
The grands prix nominated to trial the format are in Canada, Italy and Brazil, with qualifying taking place on the Friday instead of FP2 to form the sprint race grid.
Nothing has been set in stone yet, although F1 CEO Stefano Domenicali has said there is "broad support" among the teams for the project.
Of the team bosses, Red Bull's Horner and McLaren CEO Zak Brown are keen to give it a go, but Haas' Guenther Steiner less so because he thinks it would make the World Championship even less competitive.
Horner, quoted by Auto Motor und Sport, said: "It would be easy for us to reject everything. But if you never try anything, you never know if it works. We shouldn't be afraid of experimenting. If it doesn't bring the success we want, we can always back off."
Check out the brand new Puma range on the official Formula 1 store!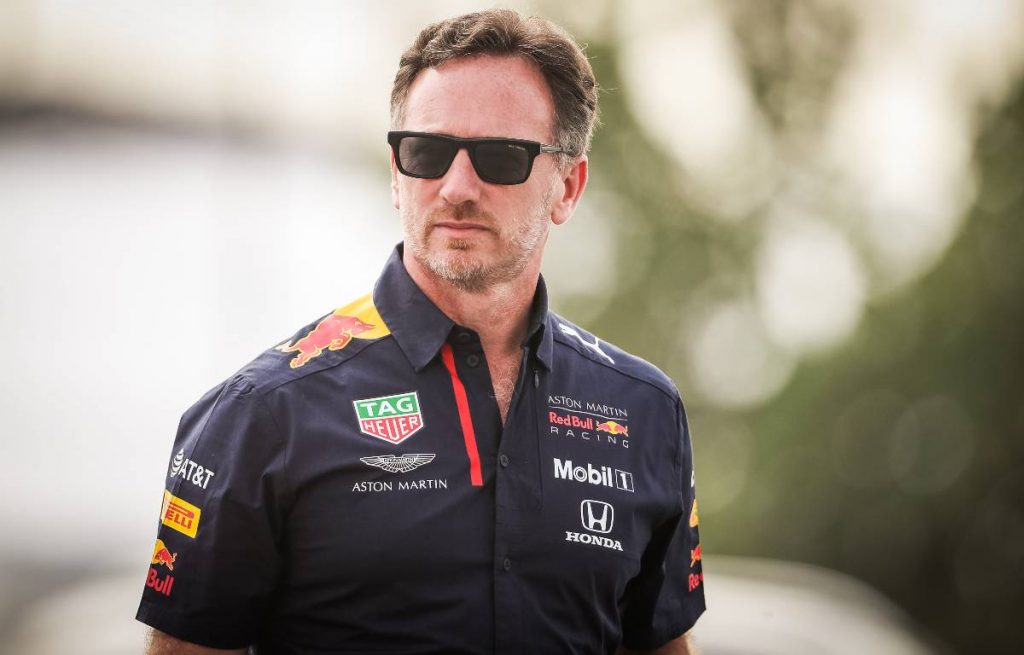 He believes it is possible to break new ground and still preserve the DNA of F1.
"DNA is important," added Horner. "Wimbledon is still played on grass and the tennis players wear white shorts and white shirts. But we also have to evolve.
"Some of the races are boring. Abu Dhabi [final race of 2020] was great for us [Red Bull won it via Max Verstappen] but probably quite monotonous for the spectators.
"Formula 1 is entertainment. Sports fans have a lot of choice. You have to capture them somehow and the best way to do that is with close and open races where the driver makes the difference."
Brown, meanwhile, told Sky F1: "Everyone is in favour of the concept of trying something new.
"I think what's important is that it's an equal playing field in the sense of no reverse grids or anything artificial, but then we do something different so it differentiates itself from Sunday's race.
"I'm encouraged. Every time you have something new you try it. If it works you keep doing it, if it doesn't you either change it up or don't do it anymore, so I think it's only a positive for the sport."
However, Steiner did not concur. His claim is that: "The top teams will get even more points and the World Champion will be determined in the summer."
Follow us on Twitter @Planet_F1, like our Facebook page and join us on Instagram!