Christian Horner discusses latest 'statement of intent' signing from Mercedes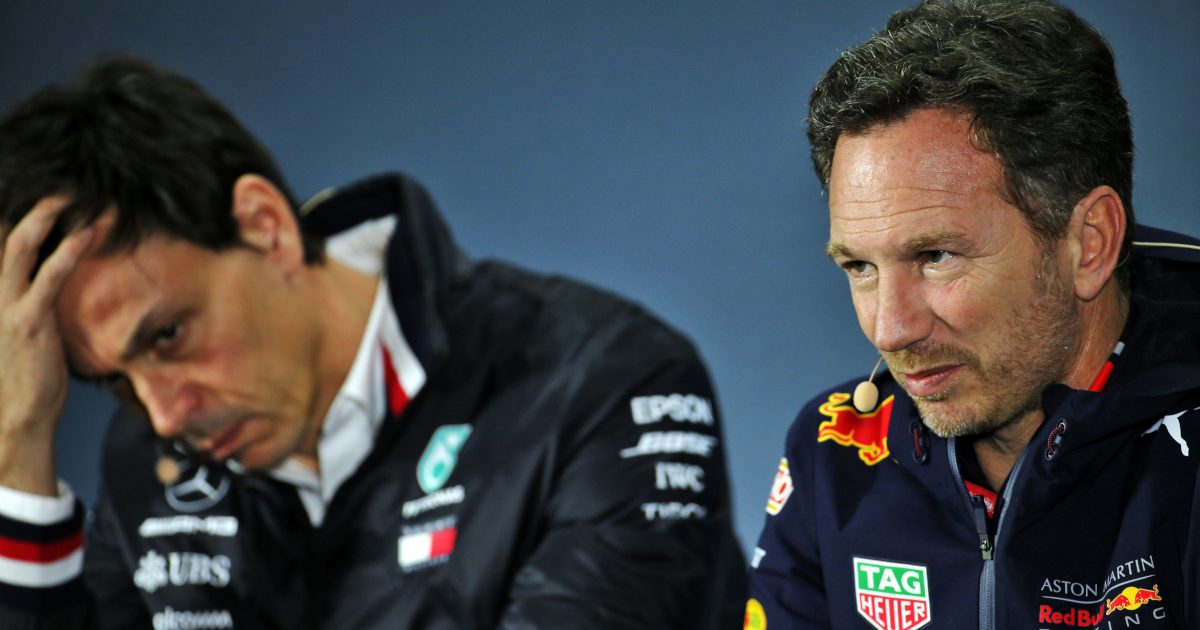 Christian Horner has described Red Bull's newest recruit as a "statement of intent" after the latest signing from Mercedes.
Phil Prew became the latest to swap Mercedes for Red Bull as part of what Helmut Marko estimated was 50 employees to do the same.
The two teams are based just 30 miles apart in Northamptonshire and in recent years Red Bull have poached the likes of Ben Hodgkinson, head of mechanical engineering at the Brixworth factory who had spent 20 years with Mercedes but is now the technical director at Red Bull Powertrains.
Prew most recently worked as the chief engineer in Mercedes' engine division before accepting a "senior role" with Red Bull Powertrains.
Horner confirmed the appointment and said hiring a man with a "phenomenal track record" such as Prew's was a "statement of intent."
"I'm delighted that Phil is going to be joining the team and he has a phenomenal track record," Horner said, as reported by the Express. "He has been a key component of Mercedes' recent success and, again, it is another statement of intent of where we want to be with the power unit.
"I think we have assembled great strength and depth within the business and it's fantastic to see it really coming together and coming to life. Phil's one of a few key signings recently that add to the very talented group of people that we have already assembled."
Phil Prew the latest in the Mercedes to Red Bull conveyor belt
Red Bull have been true to their name in the past 12 months and have been bullish in their recruitment drive, targeting key employees from eight-time consecutive Constructor Champions Mercedes.
Toto Wolff revealed in May 2021 that 100 of his staff had been approached to join Red Bull's engine venture and that 15 had agreed to the opportunity. The Austrian was measured in his response, saying he would not lose sleep over 15 guys and an empty building.
But since then, the two have not only battled it out on track but in court as well. Horner revealed in April that they spent £1 million as part of a High Court case with Mercedes which he claimed was a sign that these losses meant more to Wolff then was being let on.
"I mean, we've spent a million quid in the High Court fighting for a couple of them," Horner told the Telegraph. "You don't do that for the ones you want to lose. That (£1million) is what it would have cost them (Mercedes).
"You're not telling me you take out the head of mechanical design, the head of their energy recovery system, the head of manufacturing…that that doesn't have an effect?"
Prew arrives having spent more than six years at Mercedes following an 18-year stint at McLaren where he worked closely alongside now Red Bull chief technical officer Adrian Newey, a man Horner consulted with before hiring Prew.
Verstappen laughing all the way to a 2nd title
Max Verstappen has driven superbly, but has also had a helping hand from Ferrari along the way.