F1 'missed Charlie Whiting' in Jeddah decision-making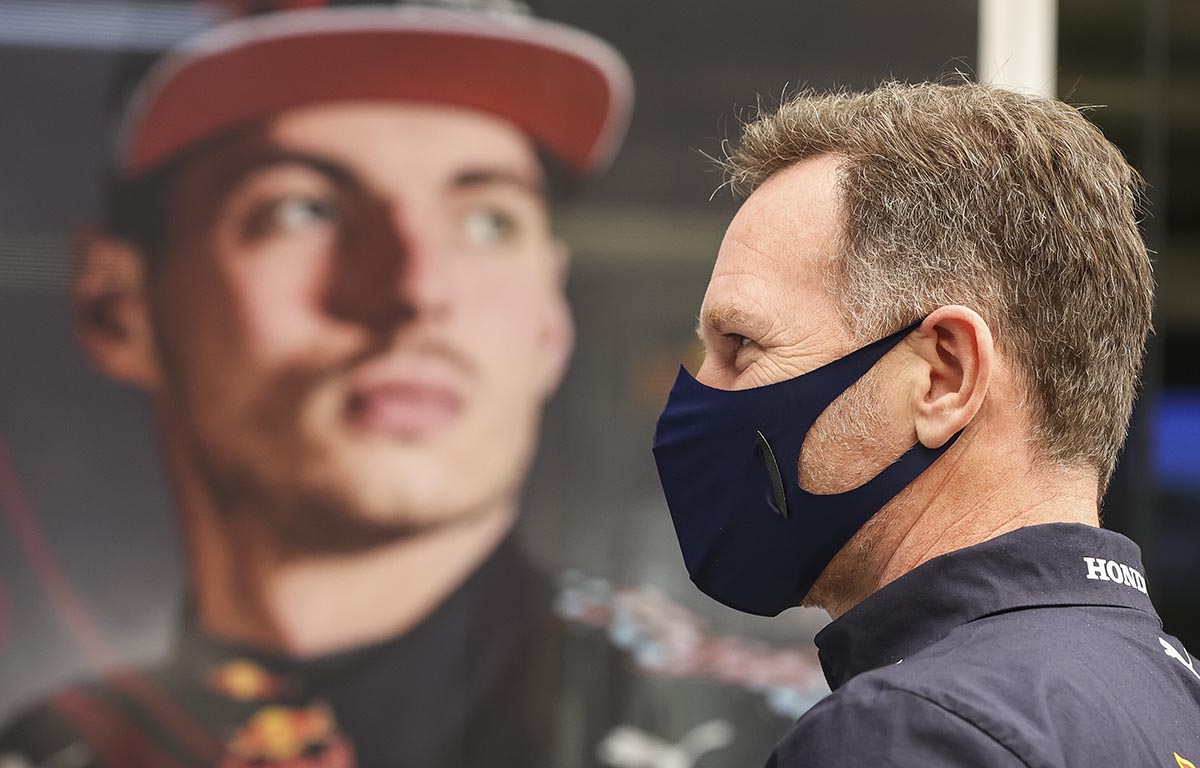 Coming off second best at the Jeddah circuit, in the result and the penalty list, Christian Horner fears F1 has become "over-regulated".
Max Verstappen raced Lewis Hamilton wheel-to-wheel at the Saudi Arabian Grand Prix, a race that saw two red flags and also the Virtual Safety Car.
While it was exciting, it was also chaotic with Verstappen penalised twice as he finished runner-up to Hamilton.
His first penalty was a five-second one for gaining an advantage off the track as he retained the lead when Hamilton attempted to pass at the outside of Turn 1.
The second, awarded after the grand prix, was a 10-second time penalty for the erratic driving that led to his lap 37 collision with Hamilton.
Hamilton in turn wasn't penalised for being further than 10 cars away from Verstappen on their way to the grid for a restart after the first red flag.
Nothing was also said when the Mercedes driver drove Verstappen off the track on lap 43 as he defended the lead, FIA race director Michael Masi saying that was only "borderline" a black-and-white flag.
Horner feels Formula 1 is missing the steady hand that came from long-time F1 race director Charlie Whiting, who passed away in 2019.
"I've said it for too long – we're over-regulated," Horner said as per Motorsportweek.com.
"There's rules about 10 car lengths but the formation lap isn't a formation lap if it's a restart. It feels like there are too many rules.
"It felt like today that the sport missed Charlie Whiting. I am sorry to say but the experience he had…
Where to start? We finished 2nd, after an eventful race and a lot of things happened that I don't fully agree with. I went for it on track and gave it my all. Thanks to all fans, for supporting me and voting me Driver Of The Day! On to Abu Dhabi #KeepPushing 🇸🇦 #SaudiArabianGP pic.twitter.com/5kV8083ebd

— Max Verstappen (@Max33Verstappen) December 5, 2021
"It's obviously frustrating but it's difficult for Michael and the stewards, particularly at this type of venue and this type of circuit with the amount of debris and the types of corners there are but it's the same for everybody.
"I think it was a tough race for them to manage today. Obviously [there was] a lot of debris.
"There was obviously a lot of traffic backwards and forwards with race control over the various different incidents and then Safety Cars, Virtual Safety Cars, restarts and obviously it was difficult to keep track of.
"I think there were many lessons out of that race that will be discussed at length over the coming weeks."
Horner though stopped short of blatantly criticising the stewards having been handed an official warning last time out in Qatar when he hit out at a marshal after Max Verstappen was given a penalty for not adhering to double waved yellow flags in qualifying.
And with Hamilton also avoiding a penalty in Saudi Arabia for impeding Nikita Mazepin in final practice, a move that could have caused a high-speed crash, Horner is feeling rather aggrieved.
"Obviously, every decision pretty much went against us today as they did in Doha a couple of weeks ago, then we saw two incidents yesterday… it's been variable to say the least," he said.
Sunday's result means Verstappen and Hamilton will go into the title-deciding Abu Dhabi Grand Prix tied on points.
The Dutchman, though, remains P1 as he has won more races than Hamilton.
Was Masi right to broker restart deal?
Was Michael Masi right to offer Red Bull a deal during the Saudi Arabian GP?