Horner: More Wolff gets wound up, more fun it becomes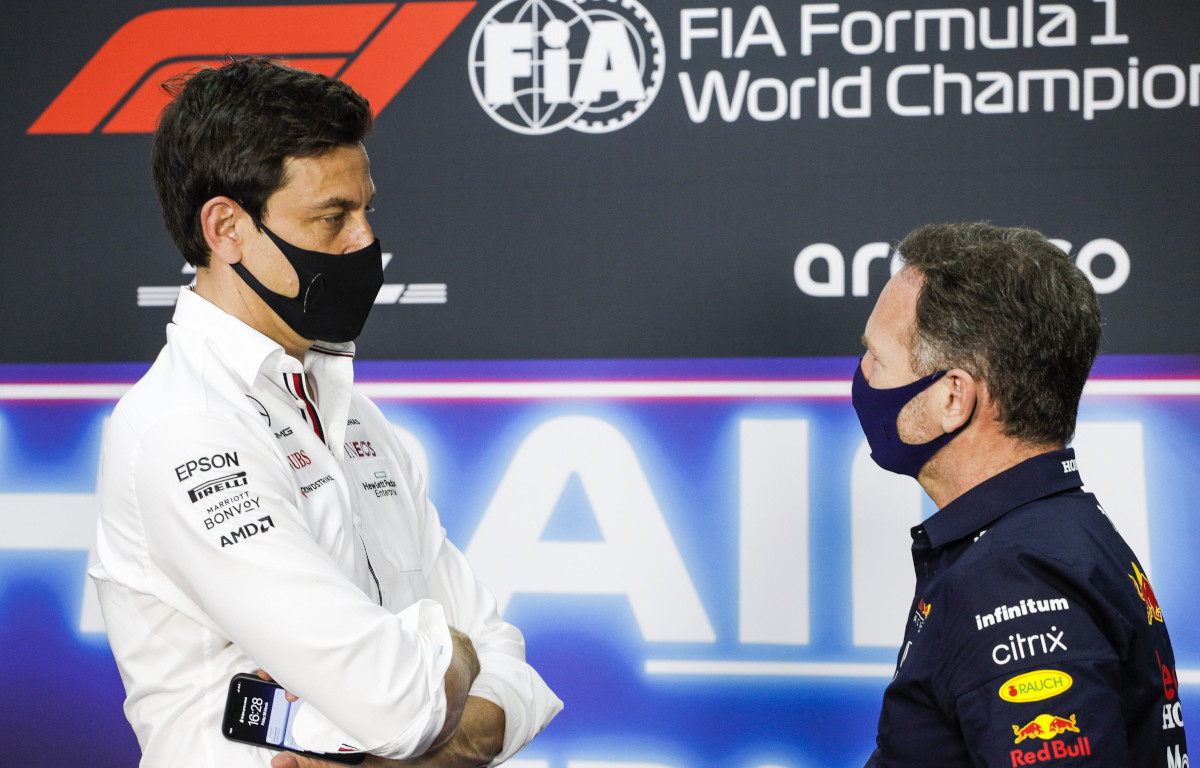 Christian Horner says much of the fun in this thrilling Formula 1 season comes from winding up his arch-rival Toto Wolff.
Red Bull and Mercedes are fighting out an increasingly compelling World Championship battle, with only two points separating Lewis Hamilton and Max Verstappen in the Drivers' standings and 15 the difference in the Constructors'.
Horner's Red Bull team are therefore back to playing catch-up in both title races, having held the advantage for much of the campaign which has seven races remaining.
Besides the close battles on track, there has also been a tussle to gain the upper hand between the two team principals with Horner and Wolff trading barbs all season via media interviews.
Among the highlights was at the Azerbaijan Grand Prix, where the Mercedes chief described his counterpart as a "bit of a windbag who likes to be on camera" and that Horner "should be a little more modest".
Now Horner has said the duo – who have sat alongside each other at several press conferences this year – do have "respect" for each other but that they go about their roles in very different ways.
And the Briton admitted he does take some pleasure in being able to get under the skin of the Austrian, who has led Mercedes to seven consecutive World Championship doubles.
Red Bull merchandise is available to purchase now via the official Formula 1 store
"Of course this is the first time Mercedes, and the first time Toto has been in a situation where he has been challenged," Horner told Channel 4.
"He's been in a situation where he came into the team, the drivers were already signed, the engine was already in place.
"He's done a great job to keep that team winning but there has been no real competition, so this is the first time it's a true scrap, a true competition.
"And there is a respect I think between the two of us, but I think we operate in very different ways.
"I very much want to be on the front line. I sit on the pit wall with the strategists and the engineers, Toto will sit in the garage next to the press guy.
"So they are different functions, they are different roles, they are different outlooks.
"But of course the competition is fierce, I think that's the key thing about this Championship. We are loving the competition and the more Toto gets wound up, the more fun it becomes."
Horner v Wolff: The real battle of 2021
Wolff vs Horner - The real 2021 battle
Toto Wolff and Christian Horner have been going at it all season long, and it's only enhanced the competition between the two teams.