Wolff 'a different kind of animal' in F1 mind games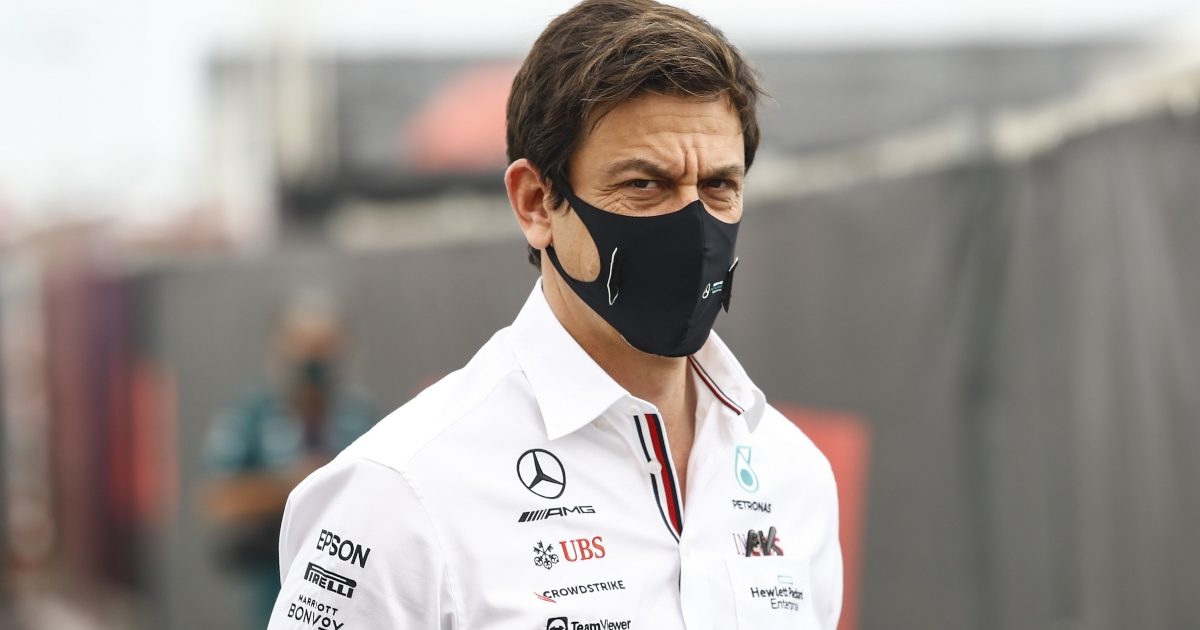 Christian Horner says Toto Wolff is a "different kind of animal" to other team principals he has gone up against. 
Horner and Wolff's teams went head to head for the biggest prizes for the first time in 2021, with the battle for both the Drivers' and Constructors' Championship extremely tight.
Red Bull ultimately won the former in the final race courtesy of Max Verstappen while Mercedes claimed the latter title for the eighth consecutive campaign.
While their drivers battled it out on track, the team principals did so off it with the two of them often highly critical of one another when speaking to the media.
The Red Bull boss says he does not enjoy engaging in such clashes but says it is simply a part of the sport and something that goes with the job.
"Do I like it? No. Is it part of the sport? Yes," he told Formule 1 magazine.
"I don't know if I'm good at it, but I have a great love for the sport. I grew up in this industry and I think what you do on the track is the most important thing that matters."
📍 Spotted in Milton Keynes 👀 pic.twitter.com/P6TWQeaySn

— Red Bull Racing (@redbullracing) January 13, 2022
It was not the first title fight Horner had been involved in by any means, with Red Bull winning both championships every season from 2010-13 and facing close challenges from others in two of those years.
It was the first though in which he engaged in such a heated, prolonged feud with a counterpart from a rival team, for he and Ferrari team boss at the time, Stefano Domenicali, remained relatively civil when Fernando Alonso took the fight to Horner's team in 2010 and 2012.
The Briton feels Wolff is the main reason for that, stating the Austrian is "a different kind of animal" to others he has dealt with such as the current F1 CEO.
"When we were fighting Sebastian Vettel against Fernando Alonso for the World Championship, Stefano Domenicali was the team boss of Ferrari," he added.
"At the time, the competition was of a different, let's say, 'gentleman's level'. Last year was intense both on and off the track.
"I think Toto plays it differently – he's a different kind of animal."
PlanetF1 Verdict
Wolff a 'different kind of animal'
Christian Horner has described Toto Wolff as a different animal compared to other team principles.