Horner: 'It's about time Toto had something to do'
Christian Horner believes Toto Wolff and Mercedes have had too much of an easy ride in the turbo hybrid era, and quipped that it's "about time" they had some pressure to deal with.
The Red Bull team principal has also said recently that the Silver Arrows' winning "cycle" will end eventually, so he and his team will look to take advantage when Mercedes do slip up.
With the on-track battle between Sir Lewis Hamilton and Max Verstappen already taking shape in evenly-matched machinery in five intriguing races between the pair, coupled with the newly-established Red Bull Powertrains division poaching members of Mercedes engine staff, Horner and Red Bull have been causing headaches for the seven-time Constructors' champions.
"Toto has had it far too easy for the last seven years," Horner said, per the New York Times. "It's about time he had something to do."
Red Bull advisor Helmut Marko claimed that Mercedes had offered "double pay" to retain workers which included engine chief Ben Hodgkinson, who made the move to become Red Bull Powertrains' first technical director.
With a collective group of 900 staff members working on Mercedes' power unit, however, the Silver Arrows team principal remains unfazed by the prospect of staff members defecting to Red Bull's new operation,
"It's a huge organization," Wolff said, "and losing 10 or 15 or more will not change the collective strength of the group.
"In a way, it's almost like a natural selection: People stepping out of the way for young ones to move up, and we see it as a big opportunity. Performance comes from the power of the group and not individuals."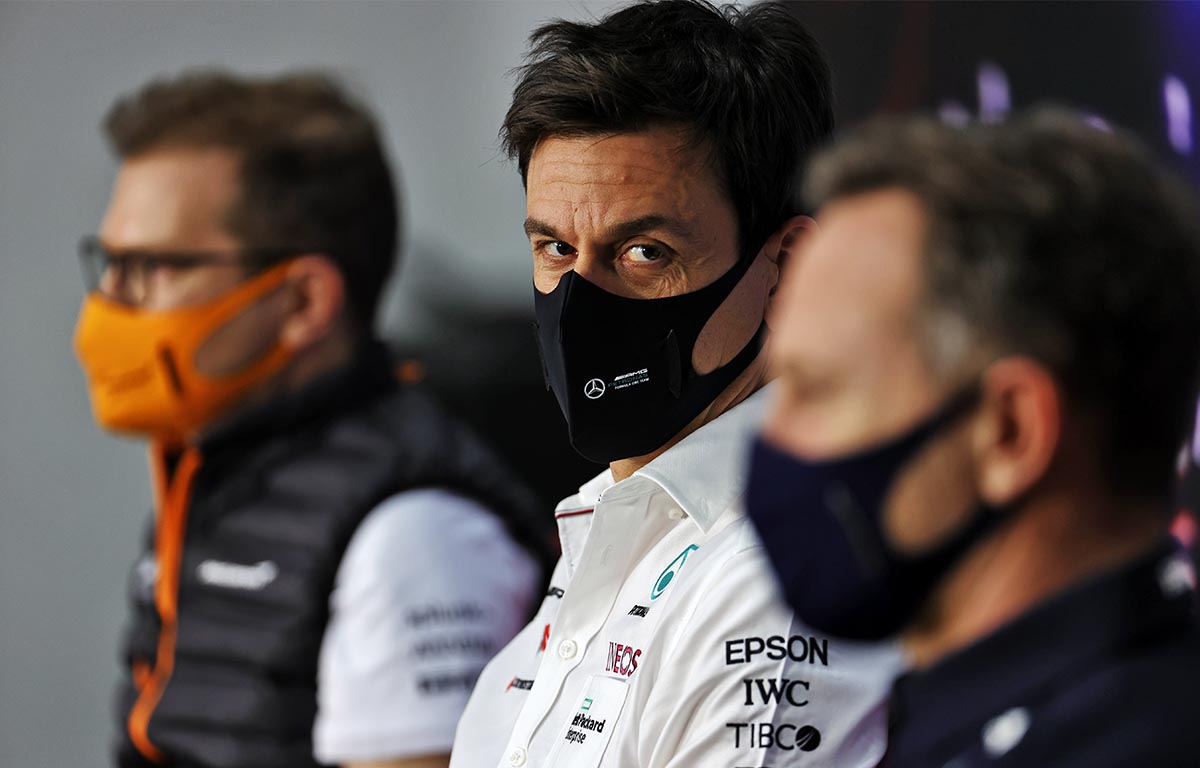 Check out all the latest Max Verstappen merchandise via the official Formula 1 store
The battle for the title between arguably the two best drivers on the grid has been the main talking point in Formula 1 this season, with Verstappen taking the lead in the Drivers' Championship for the first time in his career after winning at Monaco at the weekend.
Having not had a true season-long fight for the title in recent years, Horner is excited by the prospect of having two drivers slug it out over the course of the record 23-race calendar.
"I hope it goes all the way to the wire," Horner added. "That's what the fans would love to see, it is what they have been crying out for, although I don't know if my nerves could take it.
"There's nothing more exciting than racing Lewis Hamilton, and that's what we want to do."
"There are tracks coming up that will suit us, and there are some that will suit Mercedes," Horner said. "I'm sure this championship will ebb and flow."
Follow us on Twitter @Planet_F1, like our Facebook page and join us on Instagram!