Horner sides with Masi on 'incredibly tough' red flag call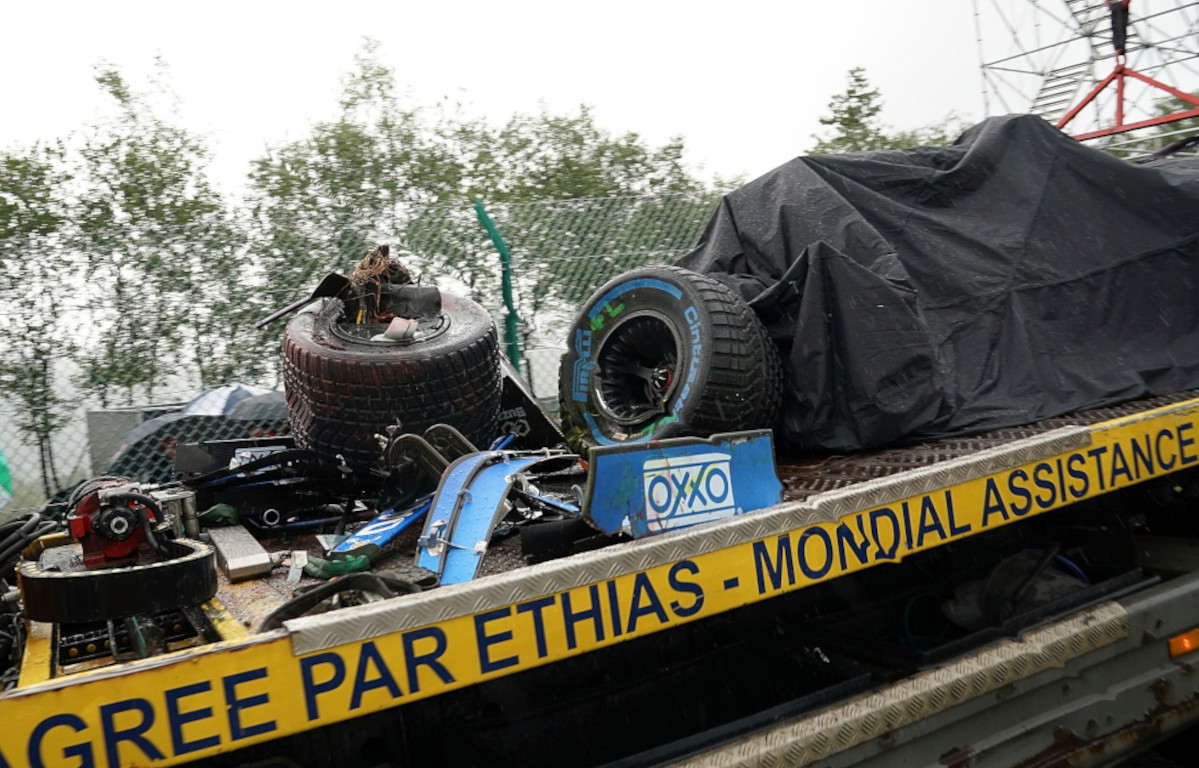 Christian Horner says Michael Masi faced a "tough call" on Saturday such were the "quickly" changing weather conditions.
The F1 race director was criticised by several drivers, including Sebastian Vettel, after Lando Norris suffered a high-speed crash at the start of Q3.
Although the drivers used the inters in Q1 and again in Q2 for their fastest laps, the rain bucketed down as Q3 was set to begin.
Vettel, behind Norris on the track, called for the session to be red flagged but Masi continued with it only to throw the red when Norris hit the barrier at Eau Rouge.
"Yeah, well what the f*ck did I say? What did I say?" yelled a furious Vettel. "Red flag! It is unnecessary."
The Aston Martin driver later had a go at Masi, saying the race director was "not proud of what happened… I think the truth is the session should not have started at all.
"There's plenty of things we could have done better. It's better to be safe one time too many than one time too little."
If you're in trouble, he's got your back 👀

We should all try and be a bit more Seb 😇#BelgianGP 🇧🇪 #F1 @LandoNorris pic.twitter.com/md9Lz41iQY

— Formula 1 (@F1) August 28, 2021
F1 TV Pro is half price for two months! In order to claim this fantastic discount, click the following link and use the promo code SPA50 at checkout!*
*Offer expires at 23:59 on Sunday, August 29. Offer only available on Pro. Customers will need to take out a monthly subscription and this offer can only be redeemed on web. Offer not available in NL, FR or NZ.
Horner, however, sympathises with Masi, saying it wasn't an easy call to make.
From Red Bull's side, they were discussing just moments before Q3 got underway whether or not to start on the intermediate tyres such were the conditions, and then it changed.
"That's a really tough one," Horner told Sky Sports F1. "Just before that session, we were debating whether it was inters or not.
"The conditions changed so quickly that obviously, on the out lap the drivers were saying it's incredibly wet.
"It's incredibly tough for the race director so thankfully the car has done its job, the barriers and all the safety provisions too and thankfully Lando is okay."
The Brit added that his drivers felt the conditions were "on the edge" when Q3 began.
"They were saying it was right on the edge," he added.
"Max was saying there was a lot of aquaplaning on the straight. He was obviously a bit further behind but it was right on the edge and changing so quickly."
Qualifying resumed 43 minutes after Norris' red flag with Max Verstappen taking pole position ahead of George Russell, the Williams driver pulling off one of the biggest shocks of the season.
Sergio Perez will line up P7.