Horner calls for halt to track limits 'abuse'
Christian Horner hopes to see grey areas removed from the track limits issue in F1 after Sir Lewis Hamilton and Max Verstappen's duel in Bahrain.
Red Bull's team principal believes Verstappen showed good sportsmanship in giving the lead back to Hamilton after overtaking the Briton at turn four in a frantic Bahrain Grand Prix, but a debate occurred after Hamilton seemingly repeatedly ran wide at the same corner during the race – potentially gaining an advantage from doing so.
Red Bull advisor Helmut Marko echoed Horner's sentiments regarding the 'shadowy' debate around track limits, but a common thread in the argument is a call for consistency with whatever rules the FIA set on an individual weekend.
"It's a tough one," Horner told Red Bull's Talking Bull podcast.
"I think before the race was very clear – if you managed to get a lasting advantage, i.e. an overtake, then you would be asked to give the place back, which is absolutely what happened and what Max immediately and very sportingly did.
"I think what was a little bit greyer in the early part of the race was, you know, the abuse of those track limits. I think everybody just wants clarity, 'can you use it or can't you use it'. But I think the worst thing for the fans, for the drivers, for the teams is where you can use it in this instance but not in another.
"I think in all other sports it's binary, you're either in or out. And I think it would be, in many respects, easier to deal with that."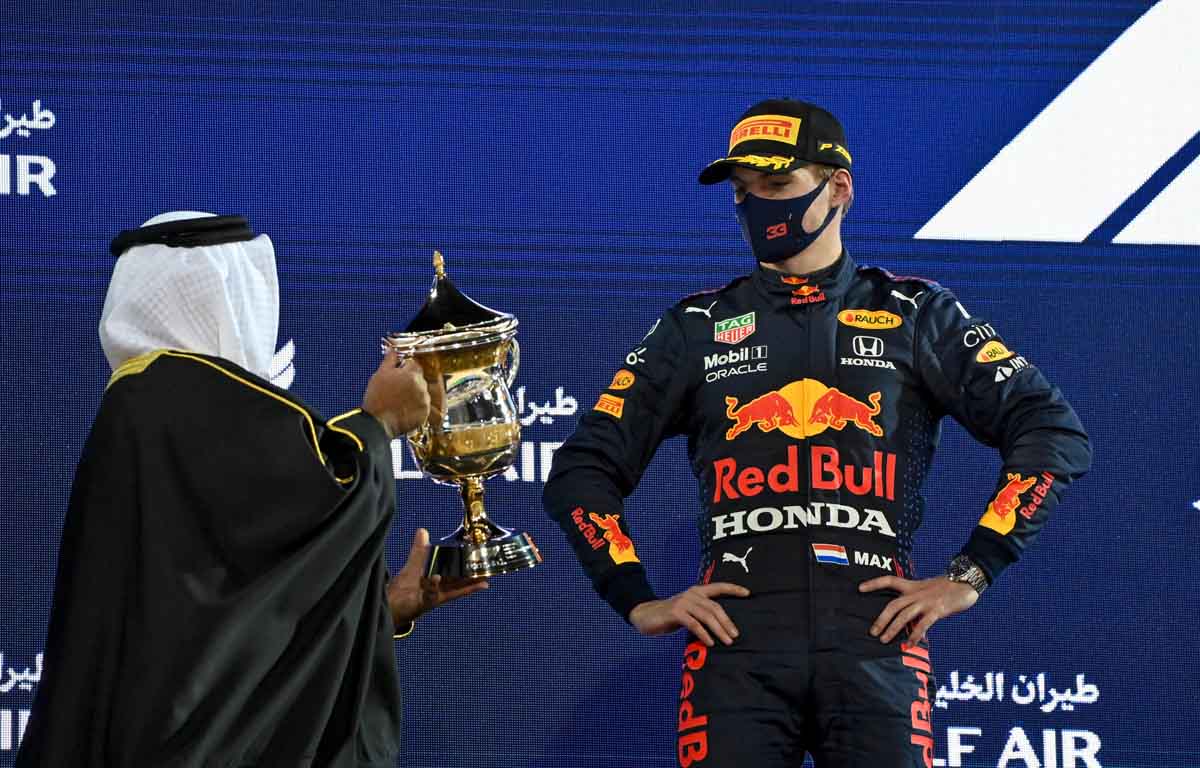 Check out all the latest Max Verstappen merchandise via the official Formula 1 store
Verstappen fought Hamilton to the line in Bahrain, overtaking the reigning World Champion on fresher tyres but immediately giving the place back when asked to do so over team radio.
Although the Dutchman had said at the time he would have been able to pull out a five-second lead to offset a possible penalty, he could not find another way past Hamilton and had to settle for P2 in the season opener.
"He was very sporting about that," Horner added.
"Obviously frustrated to have lost the race as he knew he got an advantage there. I think he was a bit upset when he saw the amount of abuse that had been earlier in the race with those track limits. But yeah, that's racing.
"That's the way it is. We lost on that day but we've taken away confidence, we've got a good car, we've a great engine behind us as well this year. And looking forward really to the challenges of the next 22 races."
Follow us on Twitter @Planet_F1, like our Facebook page and join us on Instagram!