Christian Horner on Brazil fallout and the Verstappen-Perez duo moving forward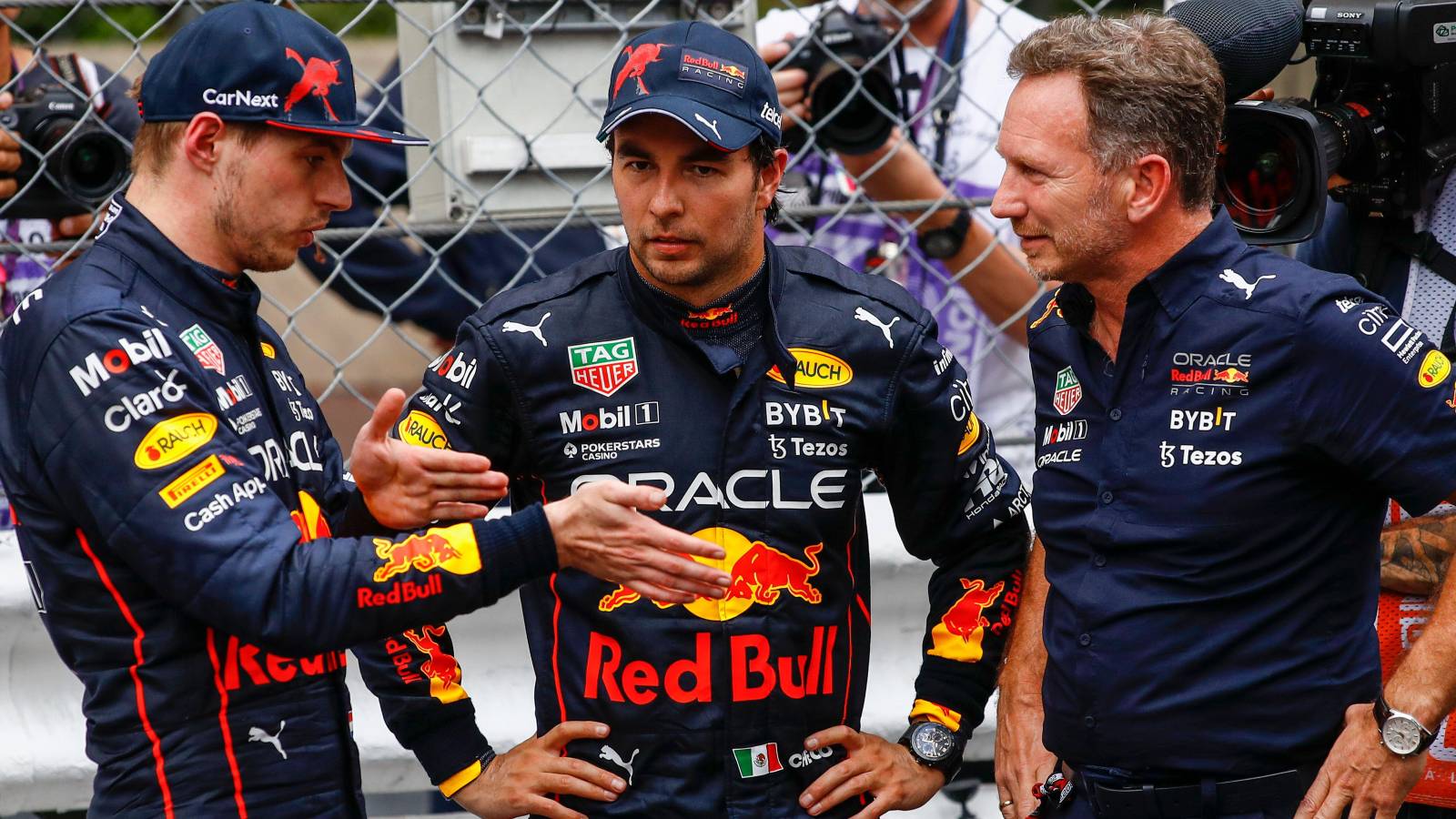 Christian Horner has defended how Red Bull handled their drivers' fallout at Interlagos, and has backed Max Verstappen and Sergio Perez to continue having a "decent relationship" as team-mates in future.
Tensions rose in the Red Bull garage in Brazil as Verstappen was instructed to give sixth place back to Perez late in the race, after the Dutchman had been allowed past his team-mate to try and make up places in front.
He could not do so and, with the World Championship already wrapped up and Perez in need of points in the fight for second against Charles Leclerc, he was asked to move aside for his team-mate on the line.
He did not do so, leaving Perez furious – not least for the times he had been asked to move aside for the Dutchman in his quest for the title earlier in the season, with Perez saying at the time the move "shows who he really is".
The Mexican later backtracked and the matter was resolved behind closed doors, with the two Red Bull team-mates back on good terms again come Abu Dhabi.
Horner felt the drivers needed to sort the argument out in private, and he lauded them both for how they have worked together at Red Bull.
"I think there's certain things that your drivers have the right to discuss in private between themselves," Horner explained on Speedcafe's KTM Summer Grill show when asked if it would have been better for a more transparent outcome in public.
"Not every conversation has to be covered through digital media and so on. The drivers had a good conversation after the race in Brazil, the air was absolutely clear, you could see that by the time they'd arrived in Abu Dhabi, and I think this has been a phenomenal pairing for Red Bull.
"The success that they've achieved over the last couple of seasons, their joint performance achieving our first Constructors' World Championship this year, the first in nine years, has been a remarkable performance by both of them and I'm sure moving forward, they're going to be delivering as they have done the last couple of seasons."
Perez signed a new deal with Red Bull to take him to the end of the 2024 season with the team, though they have former driver and eight-time race winner Daniel Ricciardo back in the ranks as reserve driver, after his early departure from McLaren.
Perez brushed off any worries over his place within the team as a result of Ricciardo's return, with in-team harmony with team leader Verstappen set to be in focus as the season progresses, alongside his outright pace.
Their team principal is not concerned about how they will work together moving forward, however, after two successful seasons together.
"They're both pretty grown-up individuals and they both have an open relationship with each other," Horner said.
"So when if ever there is an issue, it gets discussed, it gets put on the table and you talk it through.
"I think communication is always the best way to deal with any issue and you know, Sergio is an experienced guy, he's been around a long time.
"He's a very rounded guy and Max [is] very much a straight shooter as well, and the two of them have always enjoyed a decent relationship and I just see that continuing."
Read more: Red Bull's season of excellence punctuated by memorable moments of controversy