Christian Horner on Toto Wolff rivalry: 'It is very easy to pull his chain'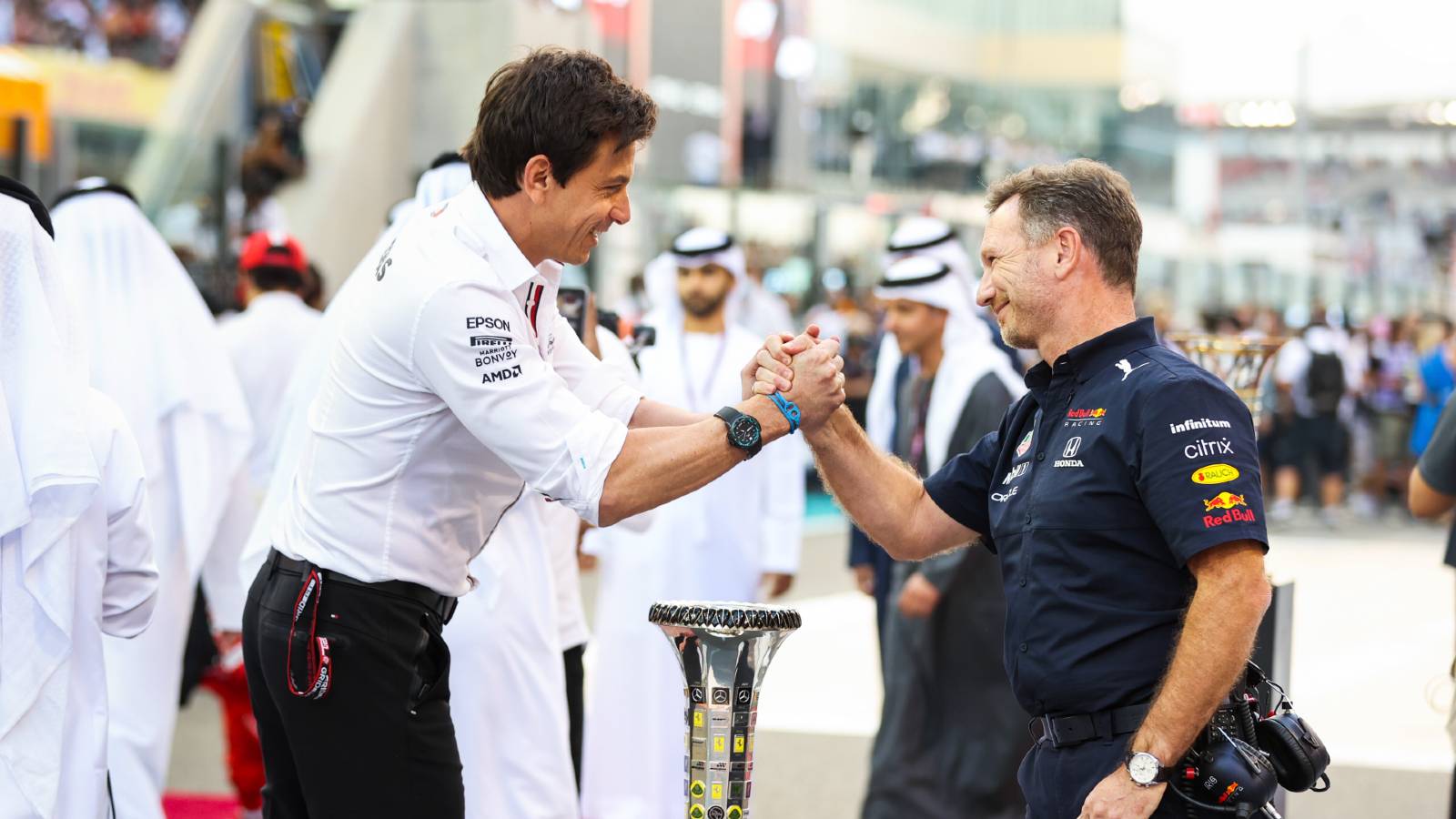 Red Bull boss Christian Horner says his Mercedes counterpart Toto Wolff is very easy to wind up, though it is nothing personal.
2021 presented one of the most tense and volatile Championship battles in history, not only due to the rivalry between Lewis Hamilton and Max Verstappen, but also thanks to the squabbles between Horner and Wolff.
While Verstappen and Hamilton went to battle on track, off it Horner and Wolff regularly engaged in verbal combat.
But, with Mercedes having fallen away from the title picture in 2022, replaced by Ferrari, the current title battle is proving to be far less tumultuous.
Horner explained that he holds no ill-feeling towards Wolff on a personal level, it is just that the Austrian entrepreneur is very easy to rile up.
"It's not personal in any way!" Horner told Sky Sports.
"Toto is Toto. He's done a phenomenal job with Mercedes. He's obviously come into the sport from a very different background to me, he's very much from a financial background.
"And it's very easy to pull his chain, and you can see it. Sometimes it affects him. So of course, when you're competing, and last year was so intense and of course it was the first time he'd ever been in that situation, it's always interesting to see how people react.
"And when they're smashing headphones and so on, you can see that you got to them."
The 2021 campaign and title battle ended in very controversial fashion in Abu Dhabi, Hamilton and Mercedes feeling robbed of the Drivers' title due to the decision-making of now former race director Michael Masi.
Horner can see why Hamilton and Mercedes fans would feel "pretty aggrieved" by what happened during that late Safety Car period, but argued that Verstappen also had times where the situation went against him.
And over the course of the season, Horner "absolutely" believes that Verstappen was a worthy champion.
"I always tend to look forwards, so Abu Dhabi already seems a long time ago, the page always turns," said Horner.
"I can understand that if you were a Lewis fan or a Mercedes fan, that you'll feel pretty aggrieved by the events of Abu Dhabi.
"If you're a Max fan, you'll feel it was redemption for earlier in the year.
"That's where sport is always going to be polarising. Last year wasn't just about Abu Dhabi, last year was about 22 races.
"Do I think Max deserved that championship? Absolutely. I'm not ever going to get too hung up on it."
Red Bull's sister team AlphaTauri are struggling to extract the maximum out of their AT03 challenger.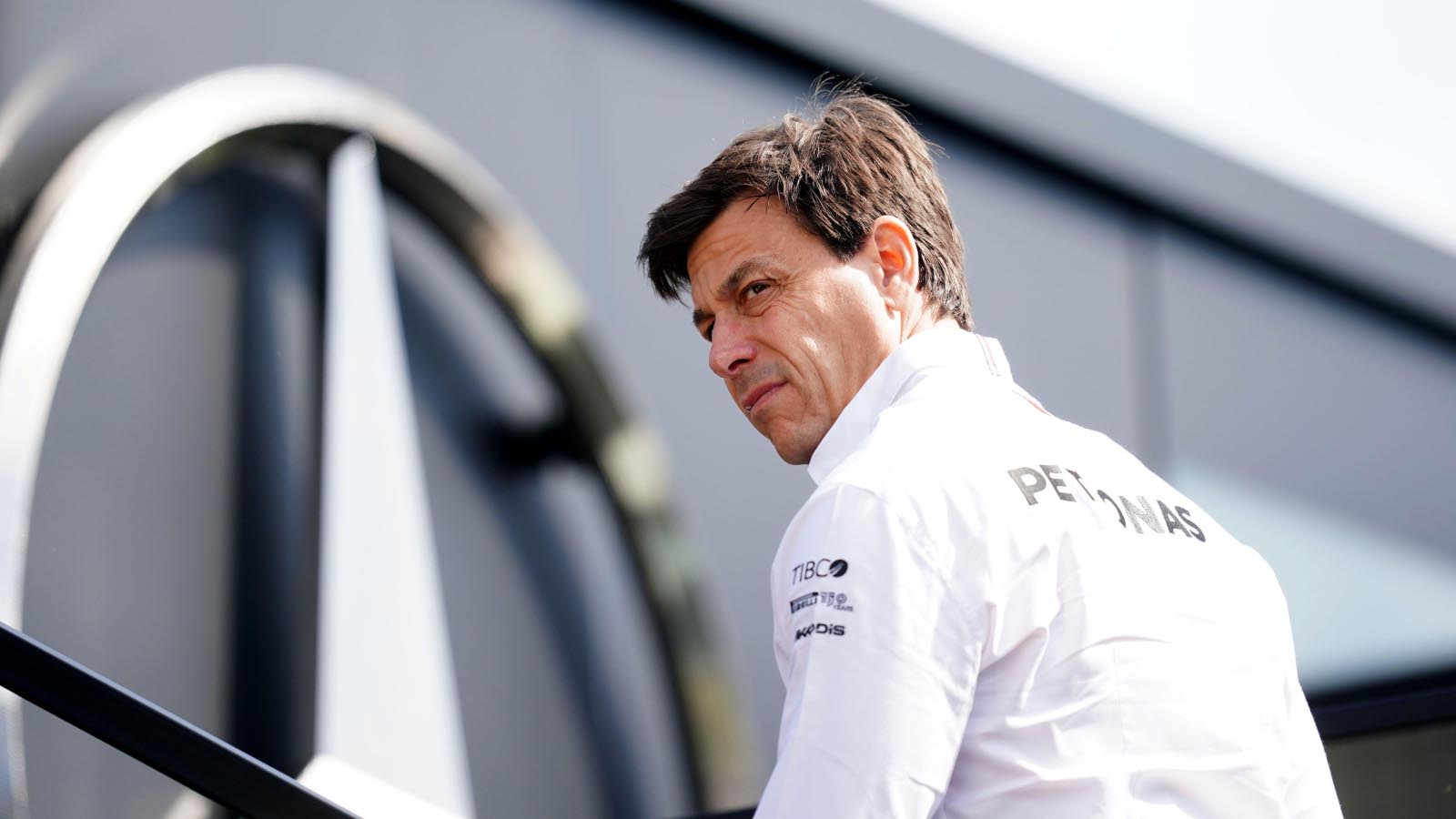 While it is of course great to see the iconic Ferrari team back in the conversation for victory, the Italian outfit has certainly brought a far more chilled vibe to the battle over the Drivers' and Constructors' titles.
Verstappen and Charles Leclerc are no strangers to a bit of tension, though their on-track battles this season have all been well-mannered, as have their interactions in the paddock. No dramas to report either with Horner and Ferrari boss Mattia Binotto.
And with Ferrari and Leclerc shooting themselves in the foot on multiple occasions, it means that Verstappen and Red Bull look destined for title glory, Verstappen 80 points clear of Leclerc and Red Bull 97 points ahead of Ferrari.
Mercedes are needed then to add a little bit of spice. George Russell took pole in Hungary, Mercedes' first of the season and the first of his career, while the Silver Arrows have now scored double podium finishes in back-to-back rounds.
With a new floor-related Technical Directive coming into play as of the upcoming Belgian GP, one which Russell feels will impact Red Bull and Ferrari, it represents a potential opening for Mercedes to factor themselves into the remaining nine rounds.
While out of the title picture, Mercedes could prove a great irritation to both Red Bull and Ferrari if they start taking points off those teams and making their respective paths to the end of the title race far more bumpy.
A few more fireworks then between Wolff and Horner perhaps? There would even be the potential for Ferrari to start getting a little irked with new dynamics at play.