Christian Horner confirms Zak Brown's factory visit: 'I thought we were going for lunch!'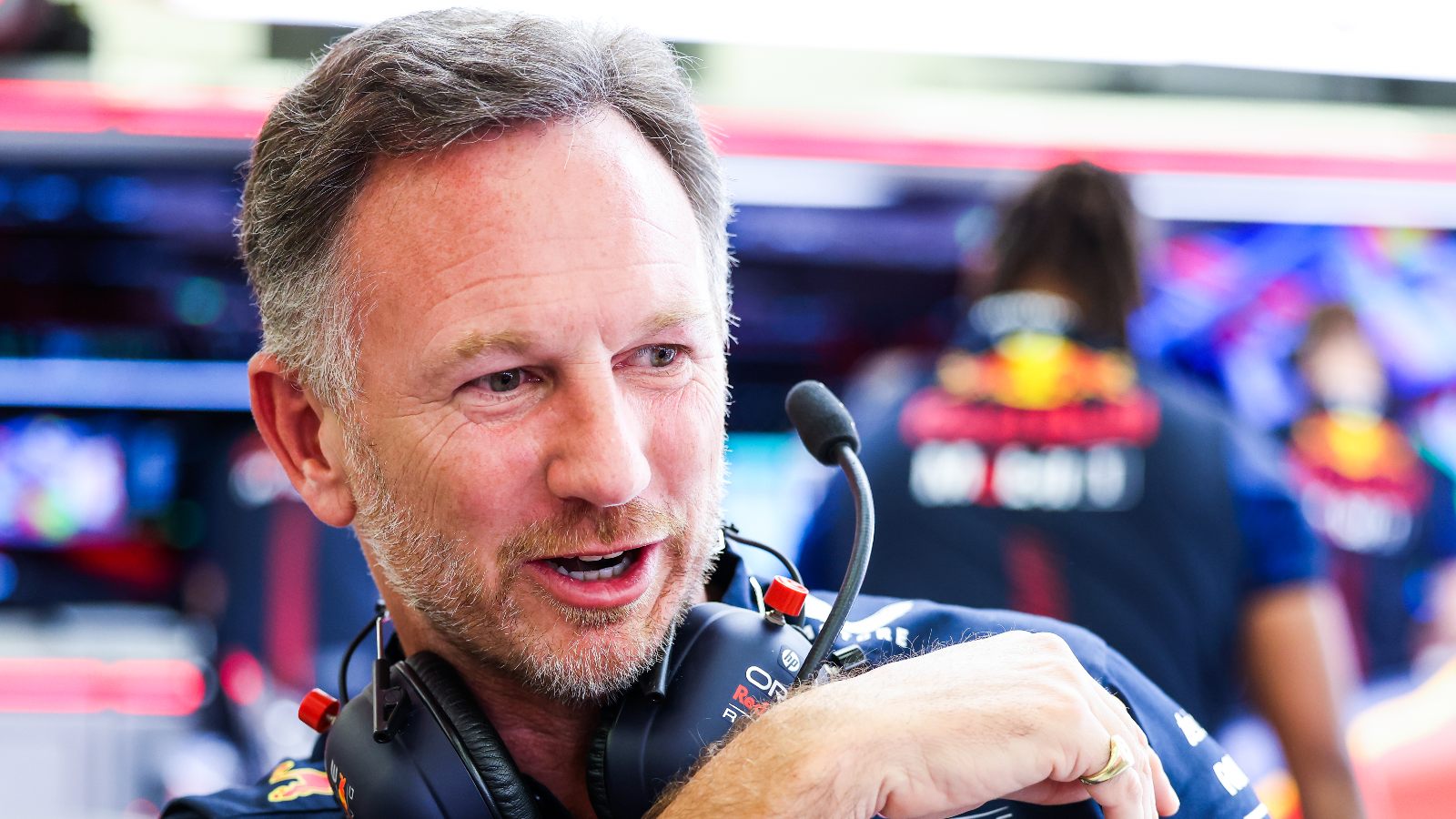 Christian Horner has said it is "inevitable" discussions will be had with potential customers as Red Bull Powertrains prepares for its engine debut in 2026.
With Honda opting to leave the sport, Red Bull decided to move their power unit supply in-house in 2022 and set about creating their own subdivision, Red Bull Powertrains.
From 2022 to 2025, the newly created entity will continue to have some help from Honda but in 2026, the same year as sweeping regulations changes to the power unit design take place, Red Bull will move to be fully independent from the Japanese supplier.
And it seems that potential customers have already begun doing their due diligence with McLaren CEO Zak Brown spotted visiting the Red Bull base in Milton Keynes to discuss a potential partnership.
McLaren are currently supplied by Mercedes' High Performance Powertrains (HPP) but appear to be shopping around with a potential collaboration with Honda also rumoured.
Horner confirmed that Brown did visit the Red Bull HQ and said it was "inevitable" discussions would be held with potential customers as 2026 drew closer.
"With Zak, I thought we were going for lunch!" Horner joked to the media including PlanetF1.com during the Bahrain Grand Prix weekend.
PlanetF1 recommends
F1 2023 predictions: Title winners, team-mate battles, driver moves and much more
Ranked: How well did every team perform at F1 2023 pre-season testing in Bahrain?
Bahrain Grand Prix 2023: Schedule, stats, weather forecast, how to watch
"But as a power unit manufacturer for 2026 it's inevitable that discussions are going to be held regarding a potential powertrain supplier and it's only natural that we would speak with potential customers."
Horner was sat alongside the new McLaren team principal Andrea Stella who was promoted up the ladder following Andreas Seidl's switch to Sauber and Stella said that while they were happy with their Mercedes partnership, it "shouldn't be too much of a surprise" they would scope out other potential suppliers.
"We have a solid partnership with HPP," Stella said. "At the same time, obviously looking forward you will understand what's available. So I think that's natural [that Brown visited Red Bull], [it] shouldn't be too much of a surprise."
Given the performance of the Red Bull power unit in 2022 and their future link-up with Ford, the Red Bull Powertrains engine looks an enticing offer but there is plenty of competition in 2026.
As well as the three existing PU suppliers in Renault, Mercedes and Ferrari, Audi will also be joining the fray in 2026. Honda too have been confirmed as a potential supplier having performed a U-turn on their decision to withdraw from the sport.
Additional reporting by Thomas Maher