Lundgaard joins European exodus to IndyCar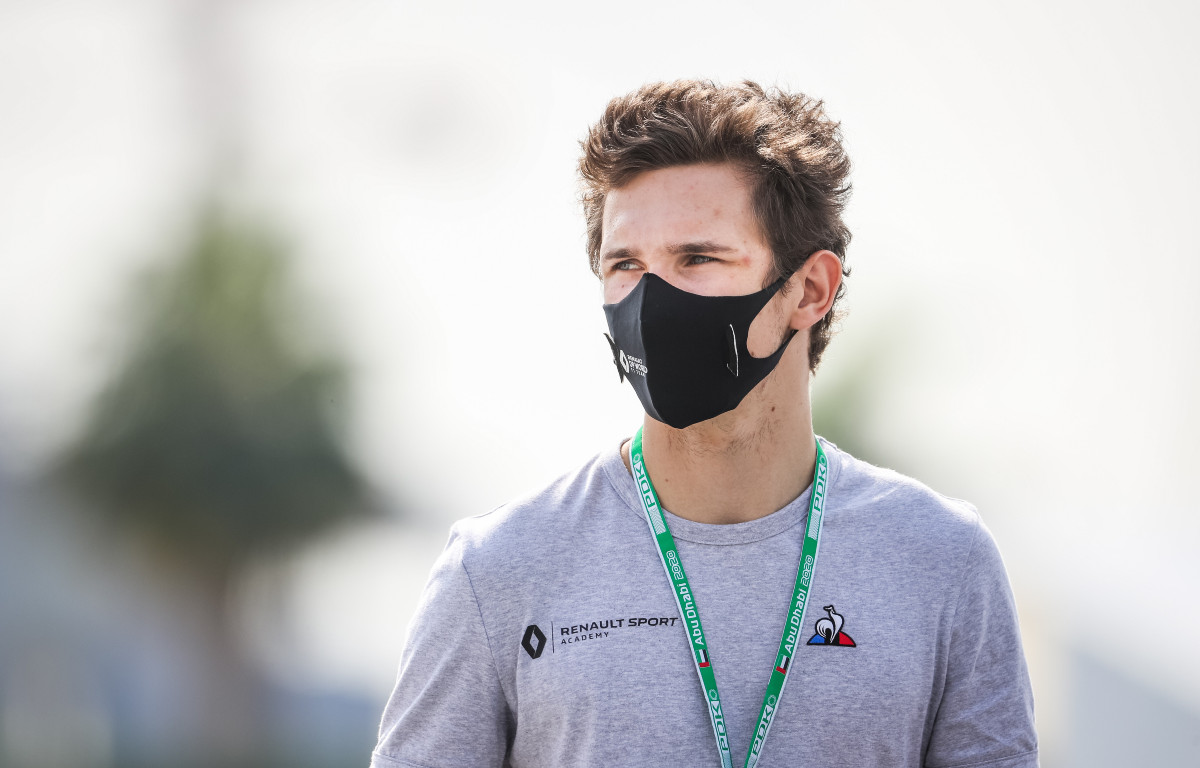 Alpine academy member Christian Lundgaard has become the latest driver to leave European racing and join IndyCar. 
The American series has attracted more and more European drivers in recent times, with the likes of Felix Rosenqvist, Marcus Ericsson and Romain Grosjean all joining the grid.
Lundgaard will be joining them from next season after signing a multi-year deal with Rahal Letterman Lanigan Racing.
He made his debut in the series at Indianapolis in August and says it was then that he decided he wanted to race in it permanently.
"There's always different possibilities and different options," he told reporters.
"It was mentioned earlier to go do some LMP or whatever, but for me it's always about what's the most exciting for me. Where do I feel the most comfortable? Where will I enjoy whatever I'm doing the most?
"When I did the race over here, that's what I enjoyed the most. I haven't enjoyed a race weekend as much as that one for years, except obviously when you have a very good weekend in whatever you're doing and you are winning and dominating.
"To come in for one race weekend and enjoy it that much surprised me. So from there on, that's what I personally wanted to go to, and in the end we made that work, so I'm happy that we're here now.
"It's a complete new spark that just fired in me, and I wanted to continue with that."
🚨NEWS🚨 Christian Lundgaard to Join RLL in a Multi-Year Agreement.

We can't wait to see what you can do during a full #IndyCar season after your performance at @IMS, Christian! 👏🏼

MORE: https://t.co/dTKi8DF81H

🏎 @lundgaardoff 🇩🇰 pic.twitter.com/6HlUJC8w6j

— Rahal Letterman Lanigan Racing (@RLLracing) October 20, 2021
Just a year ago, many expected the Dane to make the move to Formula 1 soon rather than later given that he's a part of the Alpine academy and was impressing in Formula 2, taking two wins and six podiums in the 2020 season.
However, there's little room on the current grid and his struggles in 2021 didn't help his cause, with fellow Alpine juniors Guanyu Zhou and Oscar Piastri impressive more.
He admits his dream was to be in F1, but feels he didn't get lucky with timing.
"My dream as a European has always been to go to F1, but we also know that there are 20 cars, and there's 20 drivers," he said.
"If they perform to the level that the team wants, they've still got the seat and so on. So it's very difficult for the younger drivers to come in without the proper funding, without the proper results.
"It's all about timing. Look at Oscar [Piastri], he's leading the championship, and what is he going to do for next year? The seats are taken."