Albers: Wasn't only Abu Dhabi where Masi was confused
Michael Masi's controversial decision-making at the Abu Dhabi may be making headlines but Christijan Albers says that wasn't the only time he looked "insecure" and "confused".
Last season Masi had a difficult time as Formula 1's race director, the Australian given the task of managing a thrilling, but bitter, battle for the championship titles with Red Bull and Mercedes going wheel-to-wheel on the track – and complaint-to-complaint off it.
The season began with Red Bull complaining that Masi changed the track limit rules mid-way through the Bahrain Grand Prix and ended with Mercedes furious with his call to allow only some cars to unlap themselves in the closing laps in Abu Dhabi.
It is the latter that has dominated headlines in the past month as it meant Max Verstappen claimed the World title ahead of Lewis Hamilton, beating him on the final lap at the Yas Marina circuit.
It, however, was not only his "confused" call says former F1 driver Albers.
"Masi seemed a bit insecure during some races," he told De Telegraaf. "I also thought he sometimes made confused decisions.
"But now the emphasis is on that last round in Abu Dhabi.
"He played a decisive role there. And you don't want that, because you want the championship to be decided in a beautiful and fair way."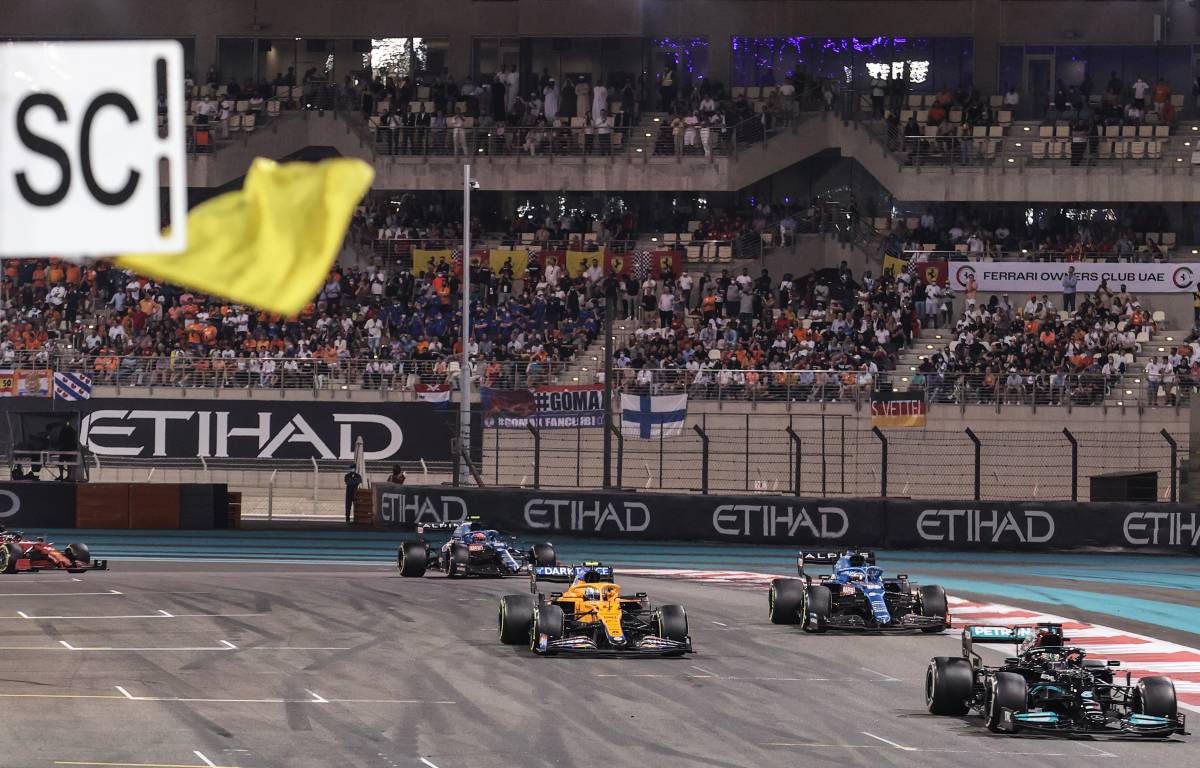 "So," he added, "I understand that Mercedes and Hamilton feel robbed.
"Let's be honest, if it had been the other way around, Red Bull or another team would probably have taken the same attitude.
"Wasn't it Red Bull team boss Christian Horner who had left after the penultimate race in Jeddah was still moaning and strongly criticising Masi?"
Such is the potential fall-out of Masi's decision in Abu Dhabi that Formula 1 is not yet sure if Hamilton will take his place on the grid this season, the Brit having gone silent after his brief post-race interview.
Masi's job as F1 race director is also on the line with the FIA launching an investigation into the Abu Dhabi Grand Prix. The findings of that will be released on 18 March.
Albers continued: "In Abu Dhabi, in my view, Masi made a mistake by only allowing the five cars between Hamilton and Verstappen to unlap themselves.
"Then you can of course say: it is about the championship, but it is not consistent.
"So the FIA ​​will have to investigate not just that final round in Abu Dhabi, but that whole accumulation of inconsistency throughout the season."
PlanetF1 Verdict
Albers says Masi was 'insecure' and 'confused'
Christijan Albers believes that Michael Masi was insecure and made confusing decisions throughout the 2021 season.