Work under way on new Barcelona circuit paddock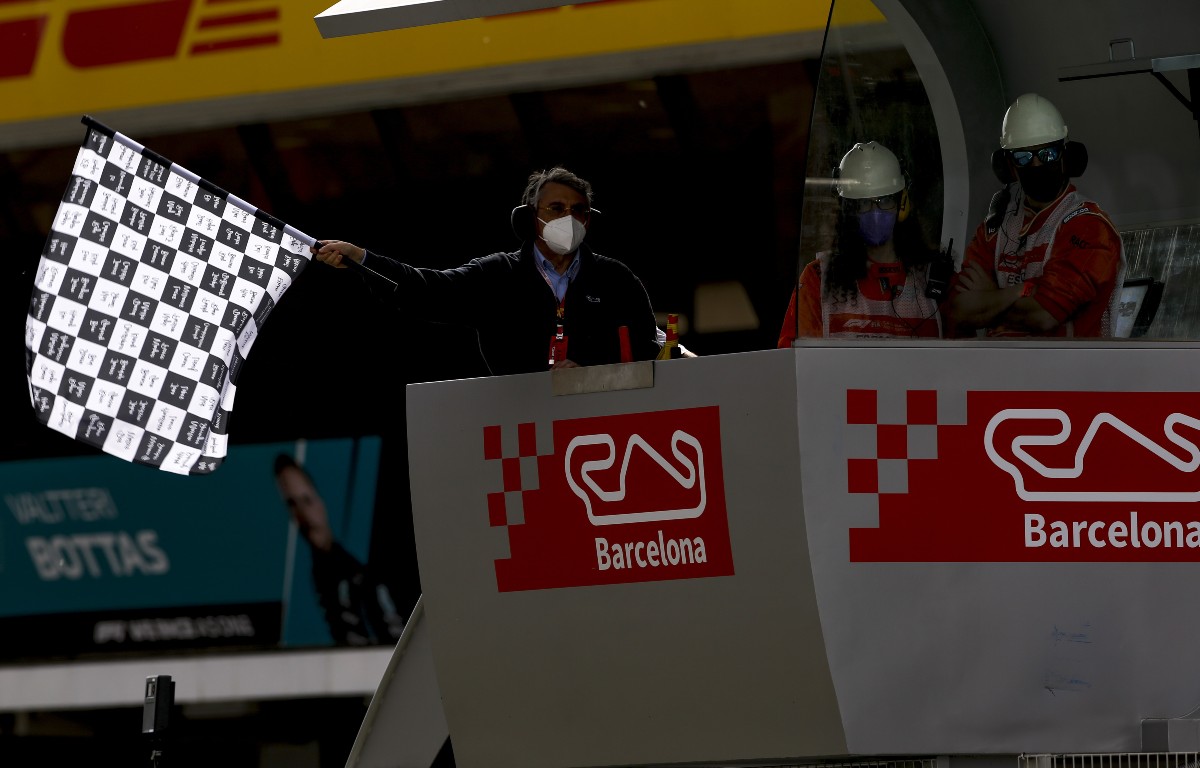 The Circuit de Barcelona-Catalunya is undergoing a makeover before Formula 1 rolls back into town for pre-season testing.

The venue has become one of the longest-serving stops on the Formula 1 calendar, having held the Spanish Grand Prix every year since 1991 without interruption.
But updates to the 31-year-old track are taking place, first highlighted with a tweet sent out by the Circuit de Barcelona-Catalunya themselves, stating that a new paddock area is going to be built, though precious little detail was added at the time.
A new paddock is coming soon! 🚧👷‍♂️ pic.twitter.com/CJb3hhEAbd

— Circuit de Barcelona-Catalunya (@Circuitcat_eng) December 15, 2021
However, images from DAZN F1 analyst Albert Fabrega showed that the construction work was indeed well underway.
Siguen las obras en el Circuit. El nuevo paddock estará listo para los test de pretemporada de 23, 24 y 25 de febrero.

Work in progress at the @Circuitcat_es. New paddock to be ready for the F1 preseason tests on February 23,24,25th.#F1 pic.twitter.com/Gp6zFBMONy

— Albert Fabrega (@AlbertFabrega) December 31, 2021
Interestingly, as well as the changes to the paddock, the final picture also seems to mark out the location for a new grandstand potentially.
As mentioned in the tweet, these upgrades are expected to be completed in time for the first Formula 1 pre-season test, where the radically revised 2022 challengers will hit the track for the first time, following the introduction of new regulations for the upcoming season.
During November of last year, the Circuit de Barcelona-Catalunya extended its deal with Formula 1 to host the Spanish Grand Prix through to 2026, having been told by Formula 1 CEO Stefano Domenicali that the track must upgrade its facilities to remain on the calendar.
Catalonia's local government gave the go-ahead to sign the deal, committing to the required track upgrades, while new plans were drawn up to make the track more eco-friendly.
Lewis Hamilton and Michael Schumacher share the record for most race wins at the track, having both won the Spanish Grand Prix there on six occasions.
For Hamilton it has become quite the stronghold, having won the last five Spanish GPs.
F1 could have 30-race calendar 'tomorrow'
F1 could have up to 30 races in a year after new interest has grown.