'Cold crack' led to Albon's three-stop strategy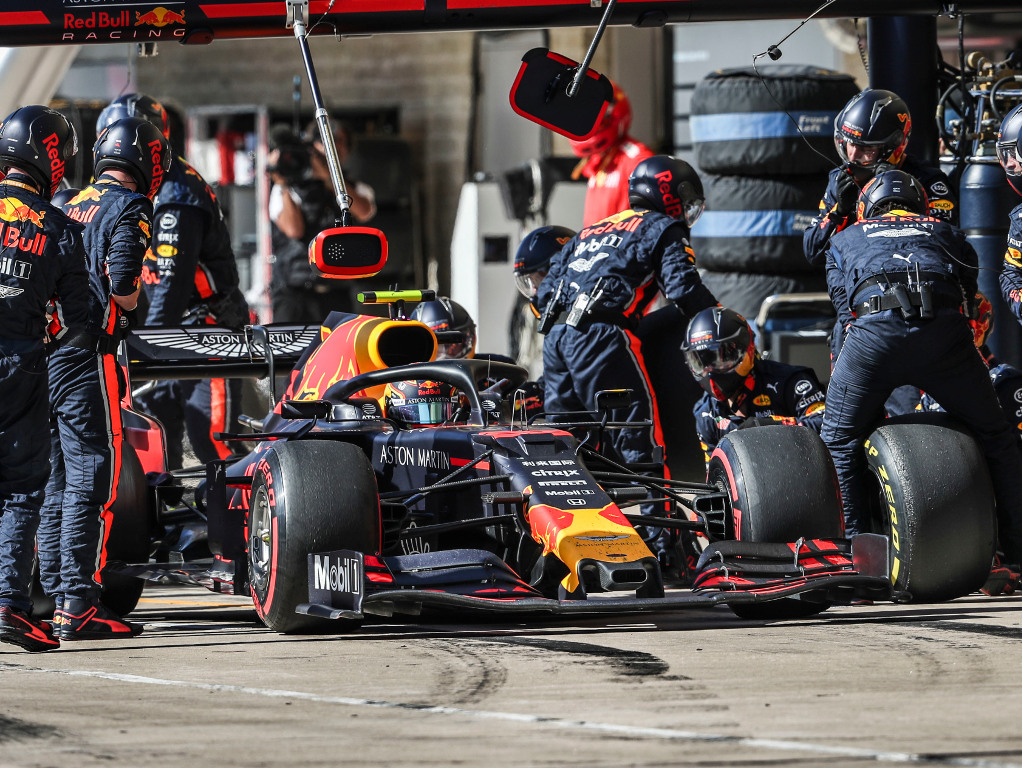 Alexander Albon was forced into a three-stop strategy in Austin after Pirelli discovered a "cold crack" on his set of hard tyres and banned him from using them.
Albon was the only driver inside the top ten to run a three-stop strategy at the Circuit of the Americas.
However, it wasn't planned.
While his rivals for the points ran one- or two-stoppers, most of them doing a stint on the hard tyres, Albon worked his way into the points on a three-stop strategy.
That meant the Red Bull driver was forced to overtaking many of the others drivers two if not three times, earning him Drivers of the Day by the fans' votes.
Horner explained the reasoning behind his strategy.
"Unfortunately we couldn't use the hard tyre with Alex because on an install lap on Saturday, it got what they call a 'cold crack'," he said.
"So Pirelli wouldn't allow the use of that tyre and because it had done an install lap it couldn't be replaced.
"So that wasn't a strategic option available to him anyway."
Horner added the crack was a "little bit strange, you only see it when you've run the tyre, and I think it was a circumstance of the cold weather."
Although impressed by Albon's "very strong job", Horner refused to say whether Albon had done enough to secure the second Red Bull seat for 2020.
"We are very excited about his development. Another positive day for him," he said.
"We'll take our time. He's doing a good job, and I don't think we'll have to make any hasty decisions."
Follow us on Twitter @Planet_F1 and like our Facebook page.