Herta's F1 move for 2022 was 'closer than people know'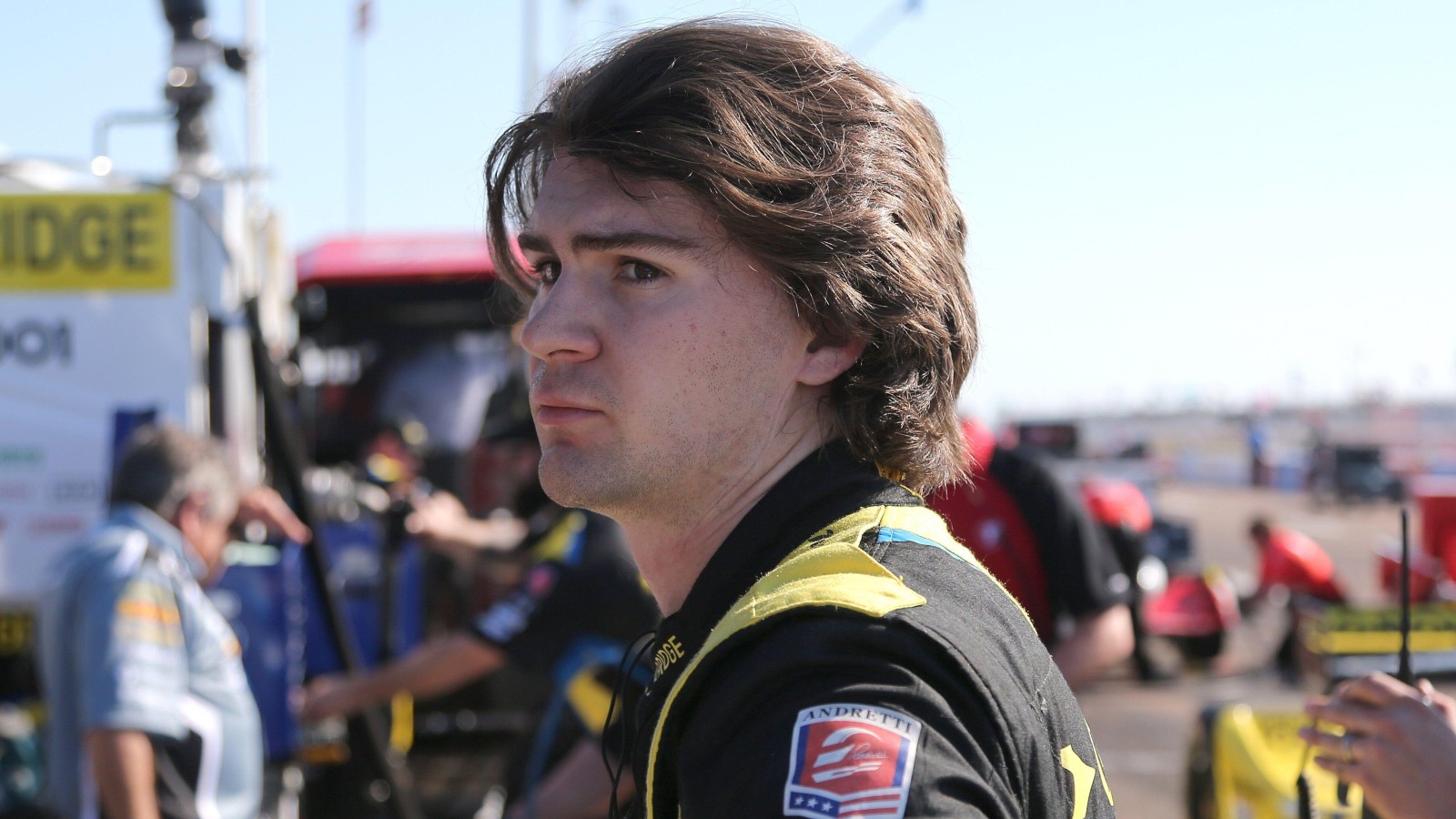 Colton Herta says a move to Formula 1 for the 2022 season was even closer than the "50-60%" chance people mentioned.
Towards the back end of 2021 it was announced that Michael Andretti was in talks to purchase Sauber, operator of the Alfa Romeo Formula 1 team.
However, as the deal was nearing its completion, Andretti would walk away.
If it had have been completed, then it was expected that Herta would make the move from IndyCar, where he drives for Andretti Autosport, to Alfa Romeo in Formula 1 for 2022.
And it seems that this was closer to happening than people think.
"People were saying it was 50% or 60%," Herta told IndyStar.
"Even then, it was a lot closer than that."
Herta would describe the whole process as the "craziest ride" of his life, with plans for a secret test in a Ferrari at Fiorano, on top of multiple flights and phone calls, only further convincing Herta that this was it, his chance in Formula 1 had arrived.
"It was a crazy ride, the craziest year of my life," he said.
"I was definitely telling myself I'd be back [in IndyCar] but I just didn't really know when. I didn't want to race in F1 the rest of my life and retire. I wanted to come back and be able to run the Indy 500 more times and run the full season.
"But I believed I was going [to F1], and I thought it was almost for sure – although there was a small part of me that was still, like, 'Well, I don't have a contract yet, so it can still come undone.'
"It was just so surreal, I thought we did it for a second, and then it all came crashing down."
1978 F1 World Champion Mario Andretti describes Formula 1 as the 'Olympics of motorsport' and believes that the United States needs to be represented.
For 2022 there will be the two events based in the country on the calendar, with the Miami Grand Prix making its debut in the same season that the United States Grand Prix at the Circuit of The Americas will be held.
In 2023, the Las Vegas Grand Prix will also arrive to make it a trio of the United States-based races in Formula 1.
What's missing is an American driver, and Andretti said that Herta wants to fill that void.
"It really is the Olympics of motorsports. There's pride for your country, and those moments when you win, you can't put a price on it," he said.
"You're on the top step of the podium in any country, and they play your national anthem. And the U.S. is a country that produces champions at the highest level in motorsports, and we need to be represented in the Olympics of motorsports.
"And Colton? He's a special talent who really wants to be there, and that's half the battle – the desire to do so."