Herta would want Ferrari to back Haas move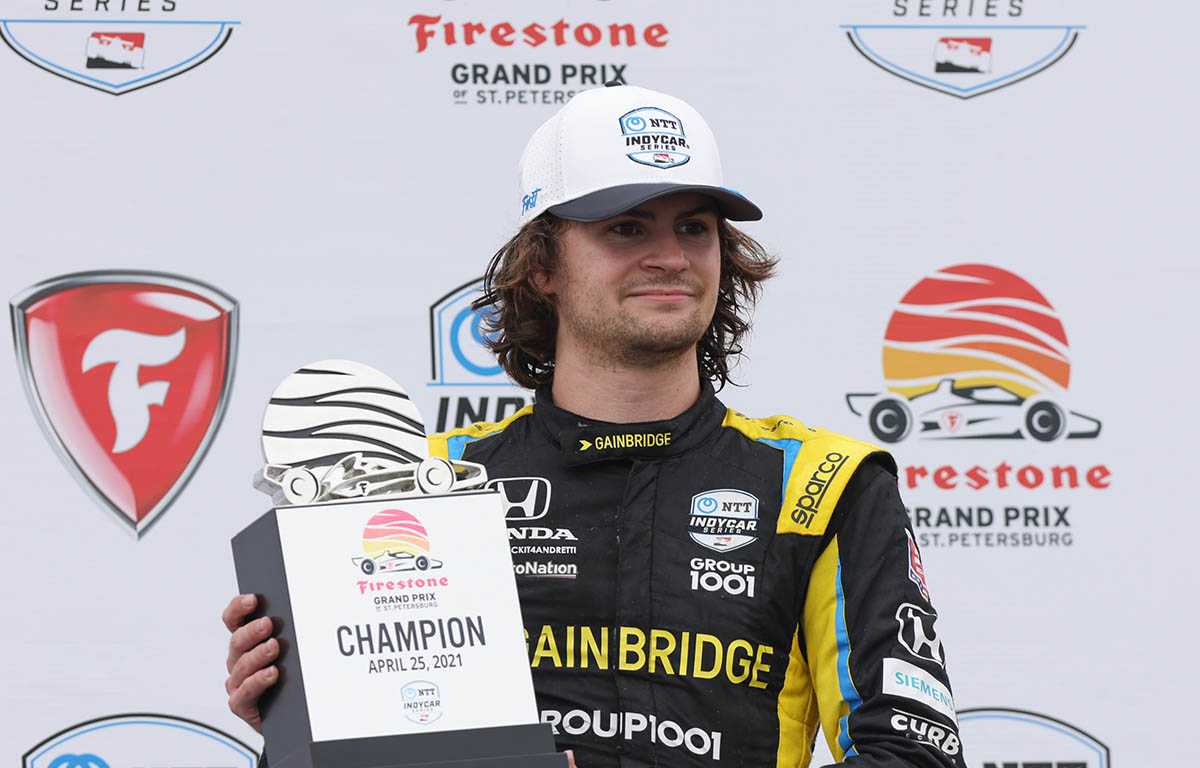 USA racer Colton Herta has spoken about the prospect of joining the Formula 1 grid, but would only join American team Haas if Ferrari backed the move.
The 21-year-old's stock continues to rise after a dominant display on the streets of St Petersburg where he secured a lights-to-flag victory and led for a record 97 of the 100-lap race.
Emerging as a potential title challenger in only his third full-time campaign in IndyCar, thoughts are already turning to the bigger picture and whether he could be the next American racer to join Formula 1.
A move to Haas would be the most obvious choice but, when discussing the possibilities about joining the pinnacle of motorsport, he would only go there if Ferrari would facilitate the move and give him a sense of further progression up the grid.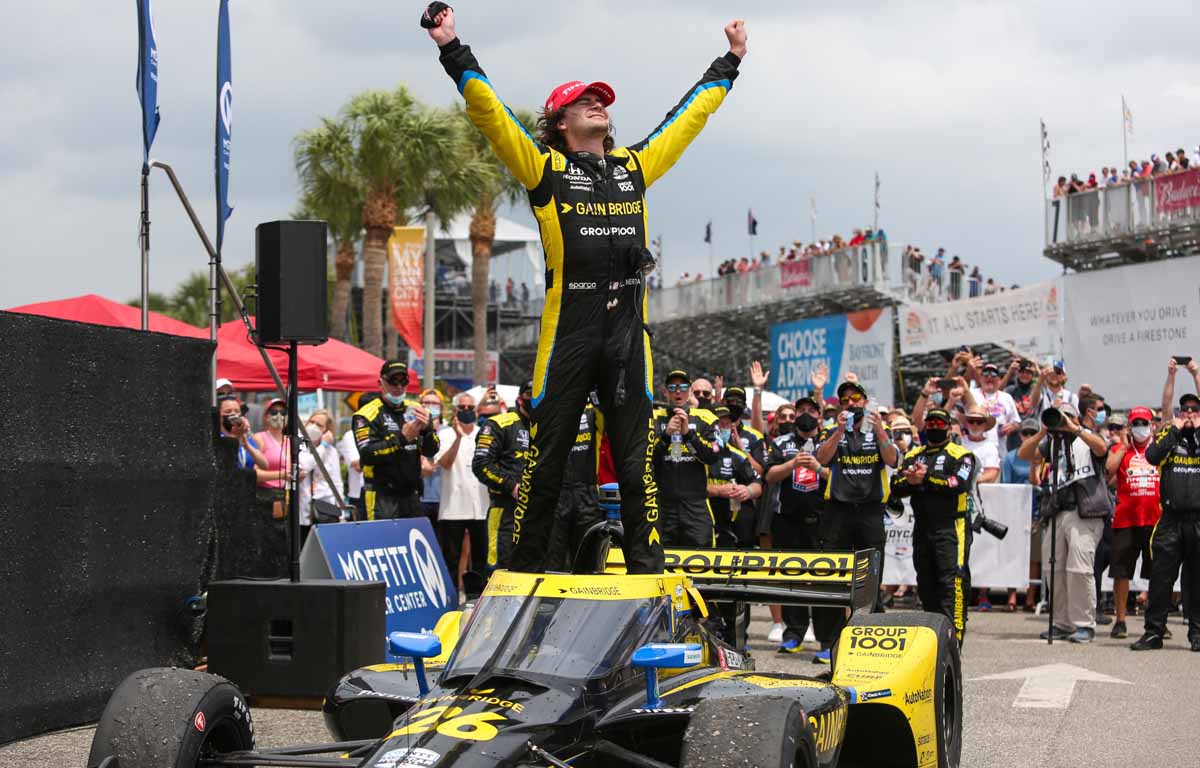 Check all the latest 2021 teamwear via the official Formula 1 store
"Honestly, if I would get the call to go to Haas or something, it would be something I'd be interested in, but only if it was from a Ferrari-backed program, and then I had the opportunity to move up," Herta said, as quoted by RACER.
"I'm not going to go over there and sign a three-year deal just with Gene Haas, but I'd sign a deal with Ferrari, and if they put me in a car like that, I would drive it and try to get up to a top team."
But Herta is not getting too distracted by the potential lure of Formula 1 and said all talk is pretty much meaningless until there is genuine interest.
"Any conversation about Formula 1, it doesn't really do much for me, unless you're putting pen to paper," Herta said.
"There's so, so many unknowns and stuff that never ends up happening.
"People can say that all they want, but the fact is, until it happens, it doesn't mean anything.
"I would be interested, of course. I think it's kind of unrealistic to be, and almost arrogant, in a way, to just say, 'Well, I need to be in a top three team.' I think you have to work for it."
Eyes from Formula 1 are watching Herta, though, as he received a message of congratulations from one unnamed team principal after his fourth career win in IndyCar.
Meanwhile, team owner Michael Andretti is hoping Herta is still driving for him for many years to come – but won't block a potential path to Formula 1 if the move makes sense.
"From a selfish standpoint, I'm hoping he drives for me for many, many, many years," Michael Andretti said.
"But then again, I don't want to stand in his way.
"If a team like Ferrari calls him, I'm not going to stand in his way on it
"But if one of the teams in last or second to last position in the championship over there calls, then I might say, 'Yeah, I'd want to keep you here.' I'd be doing him a favour by keeping him out of those teams.
"I know a lot of those guys over there now and I would encourage it if it's a good situation."
Follow us on Twitter @Planet_F1, like our Facebook page and join us on Instagram!