Colton Herta does not want to be in F1 as an FIA superlicence 'exception'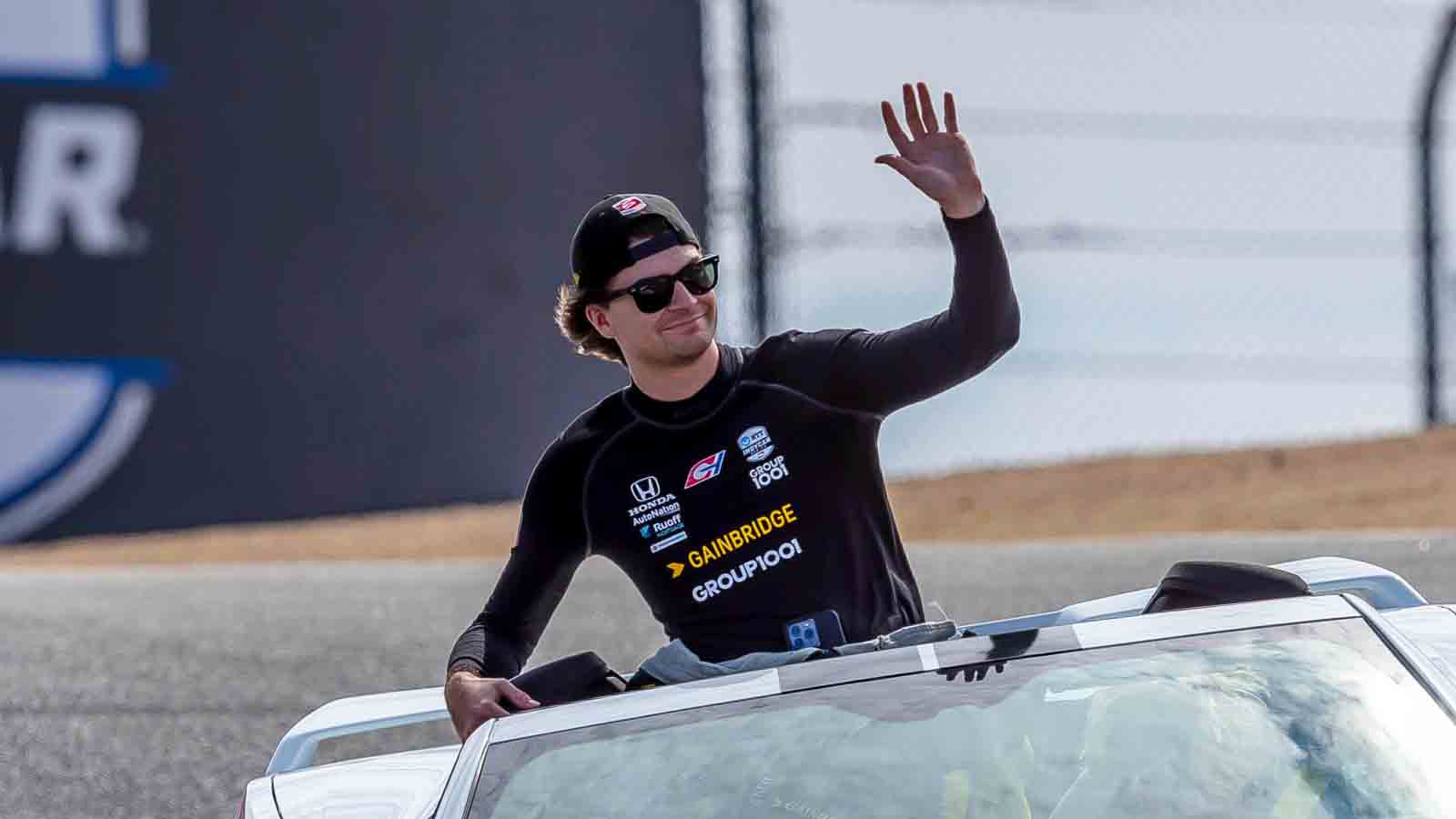 Colton Herta has said he would not want to be in Formula 1 as the "exception" to FIA rules, but feels IndyCar is under-rewarded towards their superlicence points total.
Having been heavily linked with a move to AlphaTauri next season, a deal had appeared to have been close to completion but the FIA superlicence rules mean Herta would have to gain an exemption to race in Formula 1 – as he currently holds only 32 of the 40 points required for an FIA superlicence.
The 22-year-old IndyCar talent has been backed to succeed by his fellow drivers in the series, with former F1 driver Alexander Rossi and IndyCar rival Graham Rahal among those to speak out angrily against the superlicence system.
The current points awarded favour FIA feeder series over the standalone American series, with the top 40-point prize only available in one go to the IndyCar champion, while each of the top three in Formula 2 receive 40 points apiece.
But from third place downwards, the points awarded to IndyCar are equal to those given to Formula E, and even below what is given to FIA Formula 3 drivers.
As a result, Herta feels IndyCar is under-served when it comes to superlicence points, but he does not want to be the exception to the rule regarding a Formula 1 seat.
"I can understand the FIA's position," Herta said in an interview with Autosport. "I just feel that IndyCar is underrepresented in the superlicence points structure.
"But from their point of view, with the current points structure, I get it. And I don't want to come in as 'an exception'."
To gain more points, there is a possibility for Herta to compete in junior series elsewhere over winter to collect the points he needs to get a superlicence on his own terms.
Series such as the Formula Regional Asian Championship have 18 points up for grabs to the winner, as well as minor points being available for completing FP1 sessions in Formula 1.
Herta has already tested for McLaren this season, at Portimao in July, and he thanked team boss Zak Brown for showing his support – but accepted that he would be unlikely to take part in practice sessions for the team given that it would be serving solely to prime him to race for another constructor.
And given that he has already made it into a senior racing series, Herta did not want to take a step back.
"I think it was possible to do something like [Formula Regional Asia], but I feel like I shouldn't have to go race in a feeder series after I've been a professional driver for four years. So I didn't fully consider it," he said.
"Zak Brown said he'd be interested to run me in FP1s but he wouldn't want to put me in a McLaren if I had a contract with AlphaTauri: it's kind of going against your team!
"I appreciate all the effort Zak has made for me – he's been great to me. There's been a lot of stuff in the news but he's been completely transparent to me all along, and it's been great to work with him."