Mattia Binotto: 'Completely wrong' to use force majeure in Colton Herta wrangle
Mattia Binotto says it would be "completely wrong" if force majeure was used to push through a Super Licence for Colton Herta.
The American driver is reported to be wanted by AlphaTauri as the replacement for Pierre Gasly if the Frenchman moves to Alpine for 2023.
The problem is that Herta does not yet fulfil the requirements to be granted a Super Licence, based upon the FIA's points system that serves as the criteria.
This has been deemed unfair in some quarters, on the basis that not enough weight is attributed to the IndyCar series in which Herta has won seven races despite being only 22 years old.
Therefore, it has been suggested force majeure could come into play, that factor being incorporated within the FIA's International Sporting Code.
However, Ferrari team principal Binotto would be vehemently opposed to such a scenario unfolding, seeing it as being tantamount to bending the rules simply for the sake of a certain circumstance.
"I think force majeure cannot be used for Herta. That would be a completely wrong approach," Binotto told reporters.
"Regulations are in place in order to protect our sports and make sure we are making the right process and choices for our sport itself.
"So Herta may participate in the championship, (when) he's got what are the requirements to do so and not differently.
"I think that's very important and we will certainly overview what the FIA will do in that respect. And I think each single team will do so because it's for the importance of our sport.
"We cannot have force majeure or whatever are the situations which is not a force majeure, certainly in that case."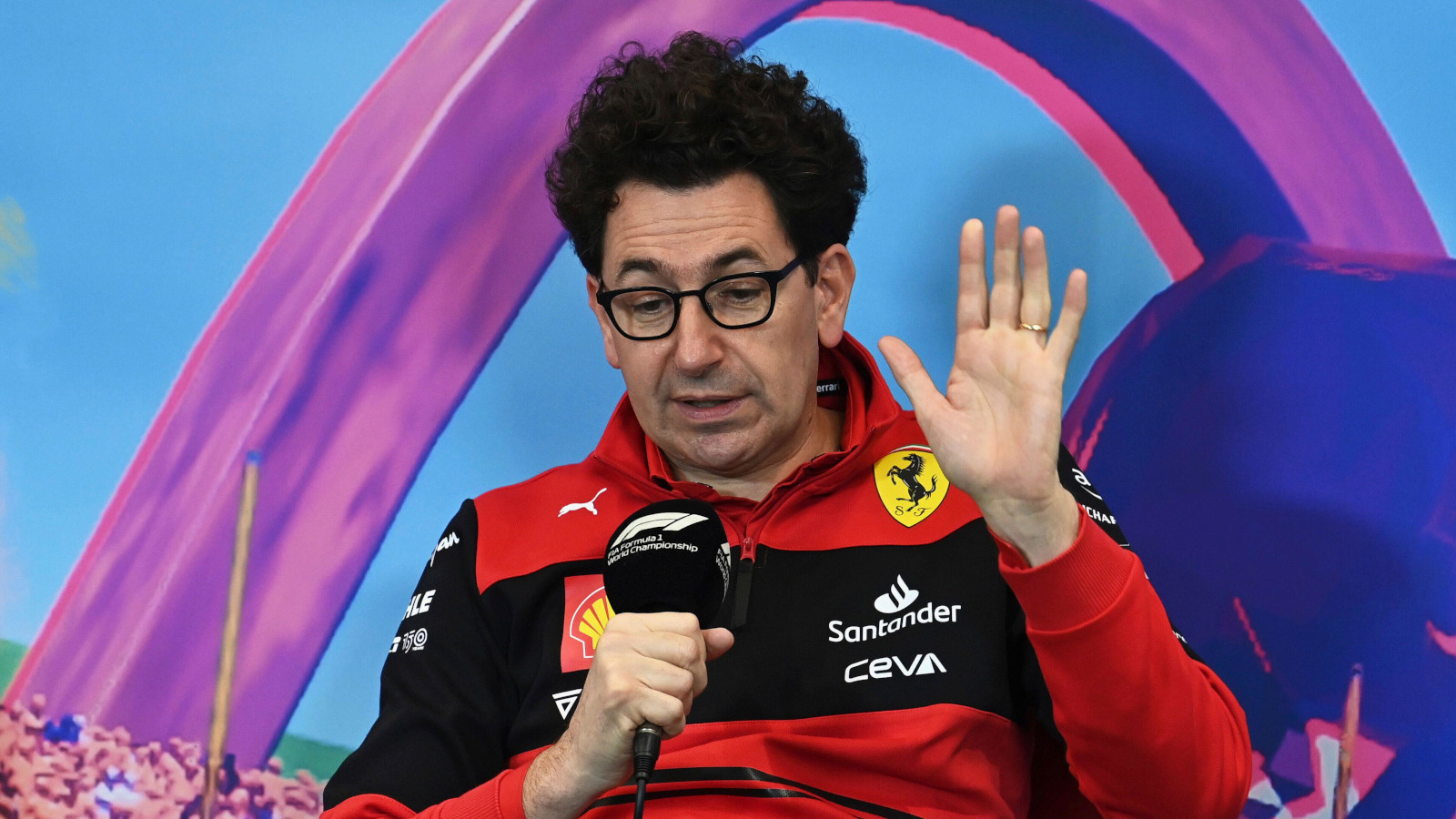 Herta is currently eight points short of the 40 he needs for a Super Licence, having accumulated 32 by finishing third, fifth and seventh in the IndyCar Series within the last four years – the best three of a driver's last four positions count, with 2019 still included due to 2020 being pandemic-affected.
In the season just ended, Herta finished 10th behind champion Will Power and won the race in May on the road course at Indianapolis.
It has been reported that in order to help out AlphaTauri in their quest to obtain a Super Licence for Herta, and thus boost their own cause regarding Gasly's availability, Alpine may arrange for the Andretti Autosport racer to take part in an F1 test at, potentially, the Hungaroring before the Singapore Grand Prix.
Discuss and share all things Ferrari with PlanetF1's official Facebook group chat. Join here!