Herta confirms Formula 1 is 'a serious ambition of mine'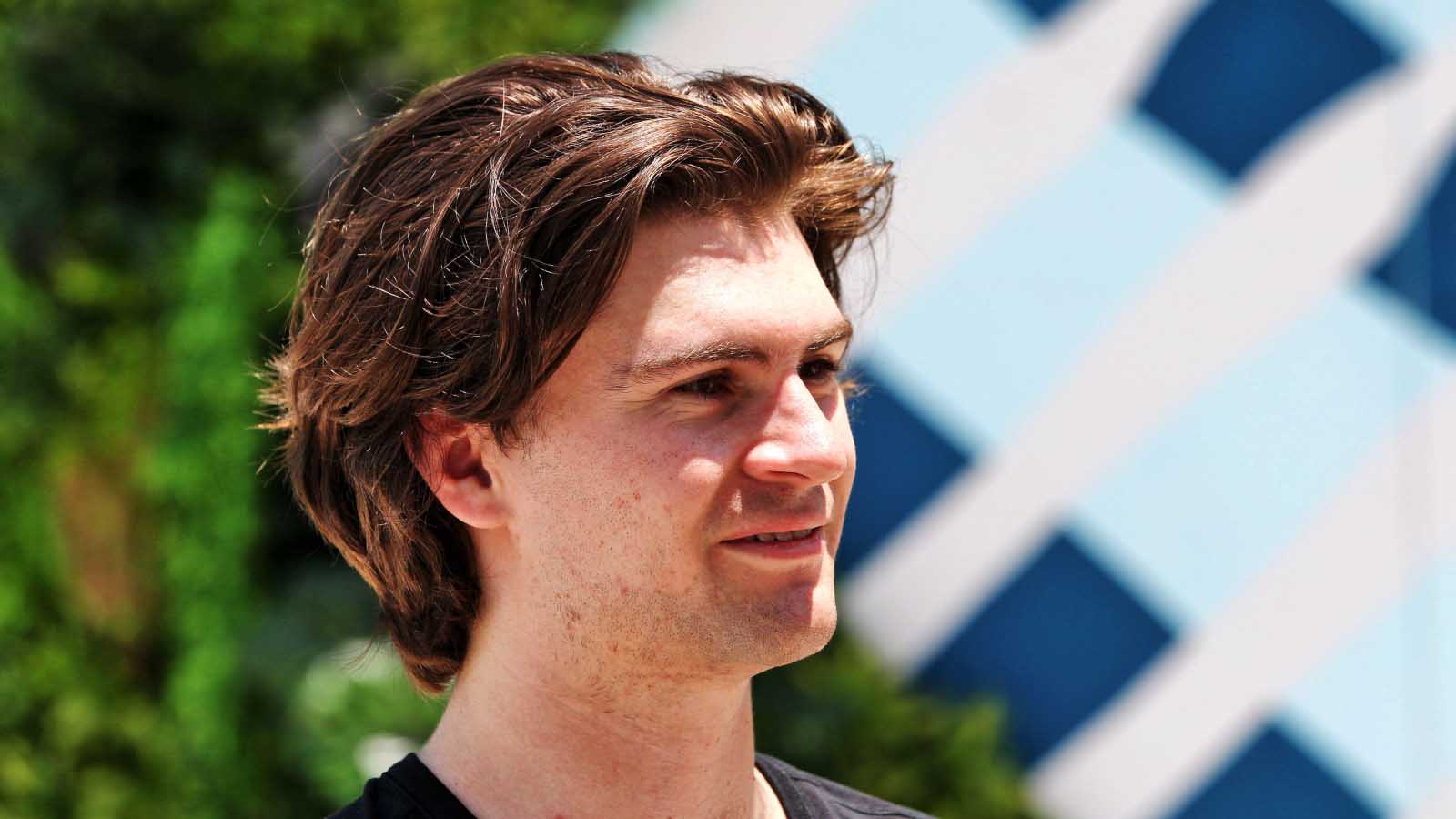 Colton Herta has labelled racing in Formula 1 as a "serious ambition" of his, having signed a testing deal with McLaren earlier this year.
The IndyCar driver will get the chance to test the 2021 McLaren later in the year alongside some simulator work at the team's factory, and his name has been doing the rounds as a potential replacement for Daniel Ricciardo when his contract expires with the team after the 2023 season – should he end up leaving.
Herta raced in Europe alongside Lando Norris in their teenage years before the American headed back Stateside for his rise to IndyCar, and he said previously that a move to Formula 1 with Alfa Romeo in 2022 was "closer than people know", before Michael Andretti's proposed takeover of the team fell through.
The 22-year-old, IndyCar's youngest ever race winner, spoke of his aim to race in different series across the motorsport spectrum, but Formula 1 is right up there for him.
Awesome to be hanging out in the @F1 paddock this weekend. Seeing some familiar faces and meeting some new ones. Let's see what the weekend brings🔥🔥 pic.twitter.com/8J6HAwlszK

— Colton Herta (@ColtonHerta) May 5, 2022
"It is a serious ambition of mine," Herta told the F1 Nation podcast. "There's a lot of things that, you know, when I am done racing, I want to be able to say that I did. And Formula 1 is pretty high on the list for one of those things, right?
"I wanted to get to IndyCar, I wanted to get to the Indy 500, I still want to win the Indy 500 obviously, which I haven't done yet.
"There's a big list of different races, events, series that I want to be a part of, and Formula 1 is definitely higher up on the list than a lot of things."
Herta revealed that he will be having a seat fit in Woking in June ahead of his test run later in the year, but would not say when that will officially take place.
He was in attendance at the Miami Grand Prix last weekend, and he hopes that even if a move to McLaren does not materialise in the future, he can raise eyebrows in the paddock that could see him make his way into Formula 1 sooner rather than later.
"You know I want to be in F1 at some point in my career, and obviously time is essential to that, so it's going to be very important to do a good job in the test and hopefully open some doors.
"As far as I'm concerned right now, I don't have a race seat, I don't have a contract for one, so anything can happen.
"I'm hoping that if this doesn't lead to anything with McLaren, it gets people talking a little bit. Maybe it will open a door if I can go quick enough in the car."