Colton Herta was willing to race in a fourth-tier series to score super licence points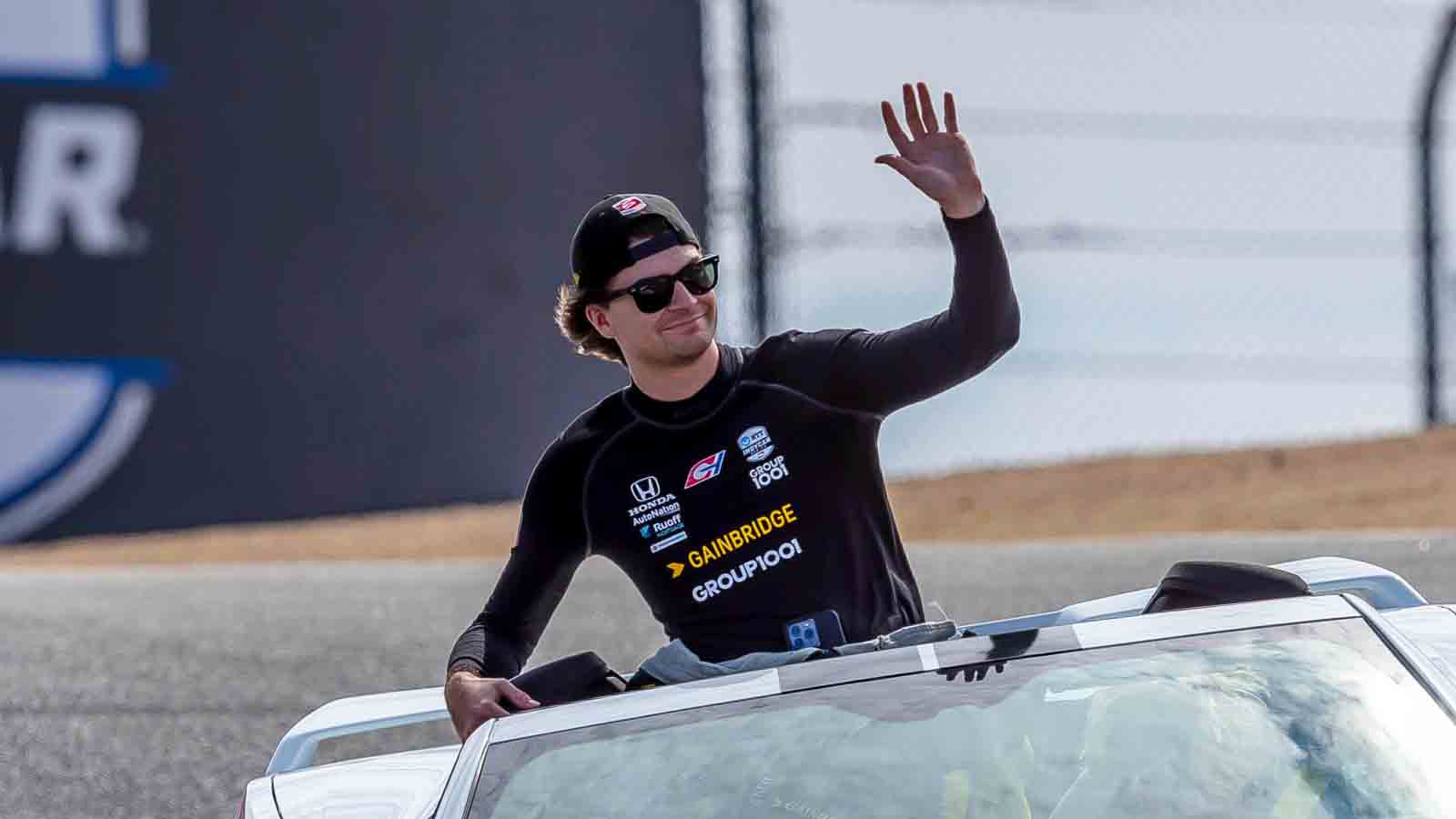 Eager to score the necessary points for a Formula 1 super licence, Colton Herta was willing to race in the Formula Regional Americas championship as it has more points available than even Indy Lights.
The IndyCar driver was heavily linked to a move to AlphaTauri for the 2023 season, Red Bull motorsport advisor Helmut Marko making it clear that they'd allow Pierre Gasly to leave for Alpine if they could sign Herta.
However, the American IndyCar driver lacked the necessary super licence points.
Herta sat on 32 points with the FIA requiring a driver to score 40 before they're allowed to compete in Formula 1. His father, Bryan, reportedly approached FR FRegional series race director Scott Goodyear to find a way for the 22-year-old to add to his tally.
The FIA, Goodyear says, wouldn't allow it.
"We offer super licence points to the drivers competing in our series and if you win the F3/FR FRegional series in this country you are awarded more points than if you win the Indy Lights championship," Goodyear said on the Racer to Racer podcast.
"That's just the way that it works because we are under the FIA.
PlanetF1.com recommends
FIA Super Licence explained: How drivers can reach the magic 40-point mark to race in F1
Mario Andretti: IndyCar deserves points increase in FIA's Super Licence system
Why do new teams have to pay a whopping $200m fee to enter?
"It's interesting because Bryan Herta called me in July, just before Toronto, and wanted to see if he can get Colton to come and run in our F3/FR series because he needed more super licence points.
"We were approving it from a series perspective, and our management group certainly approved it, but he couldn't get clearance from the FIA to be able to run that and be given an opportunity to be able to run in the series just to collect some points. So it was difficult.
"The teams and the drivers in FRegional were ecstatic because they thought somebody of Colton's calibre was going to come to run in the F3, and they get a real chance to see how their abilities matched up to somebody that's one of the best drivers."
But, he added, "the FIA protocol" put paid to that.
Colton Herta's F1 dream linked to Andretti entry
Unable to sign Herta, AlphaTauri went with Nyck de Vries following the Dutchman's points-scoring debut for Williams at the Italian Grand Prix.
But Herta's Formula 1 driver is not over.
The American is being linked to the Andretti Autosport entry, although that of course depends on whether the F1 grid accepts Michael Andretti's team.
The American is pushing hard for a spot on the grid, to become the 11th team, but while the FIA are keen on him joining the circus, the teams aren't.
Andretti, who has linked up with General Motors through Cadillac, is still hopeful.
He told Forbes: "We check all the boxes. The only box we didn't have checked when we were working on our entry was, we didn't have an OEM [original equipment manufacturer] behind us, but now we have GM and Cadillac behind us.
"They are going to bring a lot to the party to help us get a race car on track. We are very bullish at this moment.
"There is still a long way to go, and we are willing to follow every procedure that needs to be done. We are in a good position for it."