Ross Brawn says F1 wants to make the cars more compact in 2026 – and that there is a big chance of it happening.
Formula 1 cars have been getting bigger and bigger in recent times, with the minimum weight requirement steadily growing from 600kg in 2004 to 728kg in 2017.
That number will increase again next year, rising to 792kg with the widespread regulation changes making the wheels bigger amongst other things.
Many feel bigger cars are not good for the sport, making it more difficult to race wheel-to-wheel and overtake due to the fact there is less space, and would like smaller cars such as those from the early 2000s to return.
It looks like they could get their wish a few years from now, with Brawn stating the intention is to decrease the size and weight of the vehicles in 2026 when a new power unit is introduced.
"As you know, we are looking at a new power unit for '26, and a new car will go with it and that's some of the primary objectives," F1's motorsports managing director told the media.
"Can we save weight, which is challenging with a hybrid car and with the safety initiatives we've got on the cars these days, but can we have a lighter car? Certainly, can we have a smaller car? We believe we can.
"We think with the spec that's evolving for '26 there will be a very real chance of having a more compact car."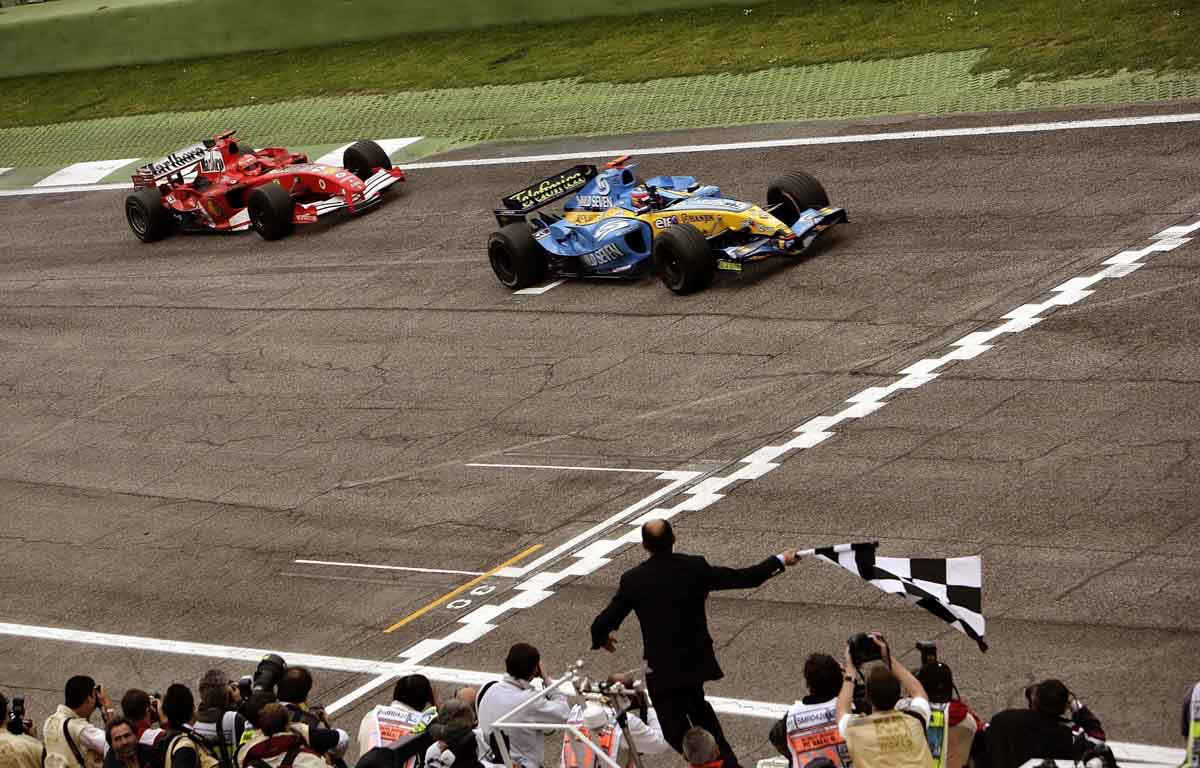 Not only would compact cars most likely produce better racing, they would also be more sustainable which fits into F1's goal to become more environmentally friendly.
F1's chief technical officer Pat Symonds believes such a change would make a considerable difference.
"Not only the engines, but also the cars have to become more sustainable," he said.
"The only way to do this is to use the formula of smaller, lighter and more efficient."
Another change the sport is thinking about making to become more sustainable is taking fewer sets of tyres to a race weekend, and that could be tested next year.
"We hope in 2022 we will have some weekends when we have a reduced number of tyres available," said Brawn.
"We think we can do that without impacting the show. But as you know in F1, there's always the chance of unintended consequences.
"Tim Goss at the FIA in particular has been working very hard with Pirelli and the teams to come up with a proposal of how we might assess a different way of using tyres over the weekend to reduce quantities. And that looks quite promising.
"I think that's something we will do a few weekends during the season in order to evaluate it. If it works, it's something we can adopt for the future, or we can tune it a little bit and move forward."