A competitive Ferrari is good for F1, says Horner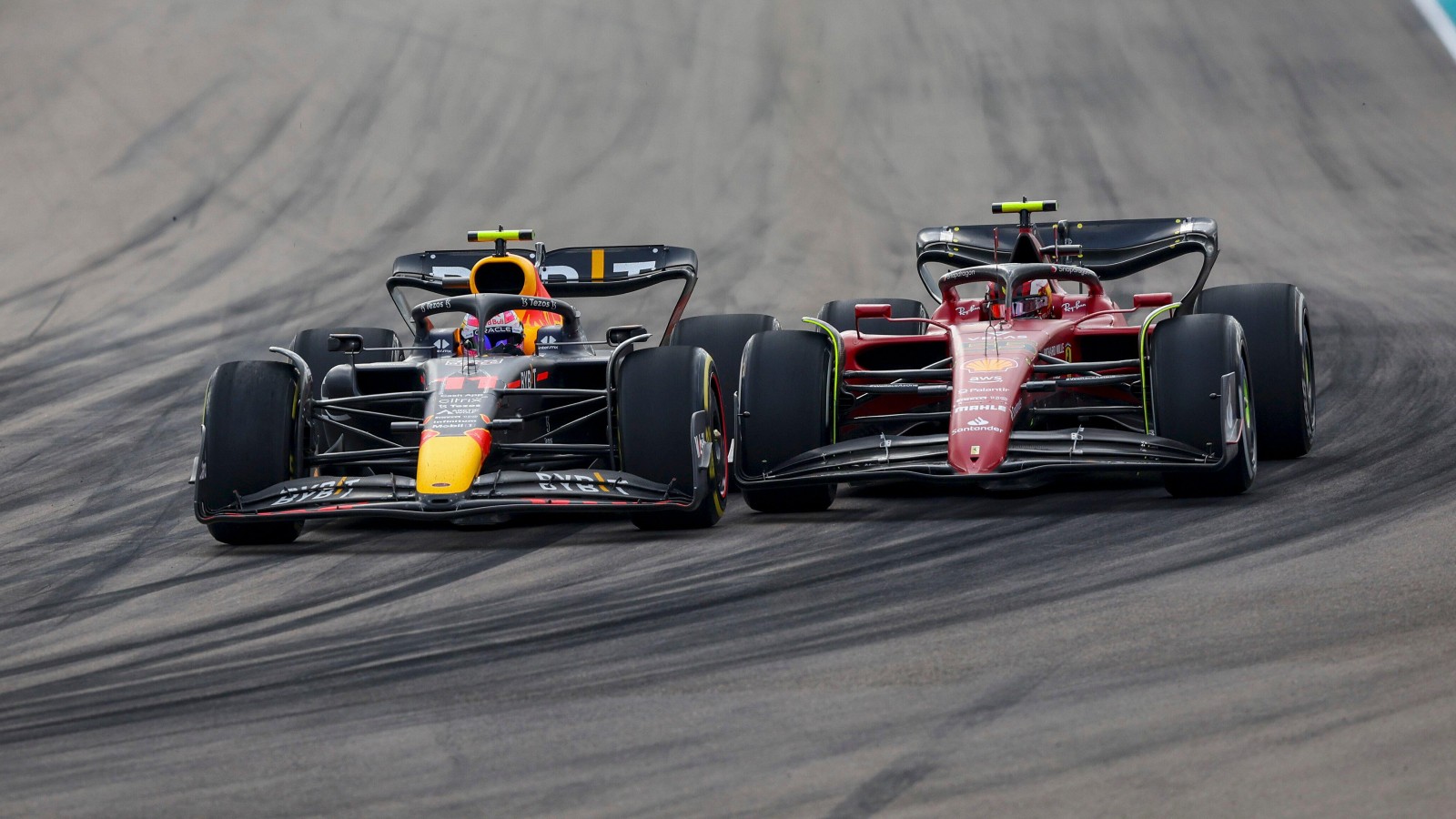 Christian Horner has said it is good for Formula 1 to have a competitive Ferrari once again after the team's resurgence.
Having spent years in the midfield doldrums, it seems Ferrari have nailed the 2022 regulations and are currently one half of a two horse race for the titles.
The other horse in that race is Red Bull who, while struggling with reliability more than Ferrari are, have an advantage in straight-line speed compared to their Italian foes.
With more points than the other eight teams combined, it seems that both World Championships look likely to be going to either Red Bull or Ferrari.
In a sign that he is enjoying a battle with a team not called Mercedes for once, Red Bull boss Christian Horner has described Ferrari's resurgence as "good for Formula One."
"It's great to be racing Ferrari, it's good for Formula One to have Ferrari competitive," Red Bull team principal Christian Horner told CNN during the Miami Grand Prix race weekend.
Red Bull to keep turning the screw on Ferrari?
Red Bull now appear to have the fastest car, and they need to make that count in Spain.
"Charles Leclerc's doing a great job, Carlos Sainz is a first-class driver as well. We know Mercedes will sort their problems out. It's great for Formula One to have another team in the mix."
Not only is the season shaping up to be a battle between Ferrari and Red Bull, but it also seems likely that Charles Leclerc and Max Verstappen will be locked in a title fight until the closing stages.
With just 16 days separating them in age, their battle is being touted as the start of the next generation and Horner described the racing between them so far this year as "fantastic."
"It's a great competition between this young generation that's coming through," Horner said. "Charles and Max have raced each other since they were kids. The racing between the two of them at each grand prix so far this year has been fantastic."
When they found themselves in a title fight last year, Red Bull were forced to not only prepare a car that could win, but also build an entirely new one for the 2022 season. As a result, Horner admitted he had thought they would start less competitively then they have done this year.
"Having put so much effort into last year's car, to come on to these new regulations, we elected to take that risk because we had an opportunity to win last year and you've got to go for it," the 48-year-old said.
"That put huge pressure on the team coming into the second half of last year that we had to play catch up. Personally, I didn't expect us to start the year as competitively as we have.
"To be on the front row of the first race, to win the second race, to win and get a one-two in Imola has been an unbelievable start for us, and I think testimony to all the team for doing such a phenomenal job in such a short space of time."