FIA consultant Gilles Simon said the 100% use of sustainable biofuel has been pushed back to 2025 to work with the new engines.
As part of Formula 1's quest to become carbon-neutral, the FIA are planning to introduce fully-sustainable biofuels into all of their series.
Formula 1 provides a bit more of a challenge though, partially due to the complexity of the current power units. Originally these biofuels were going to be solely powering the engines by 2023, but Simon believes it makes more sense to wait until the new power units arrive, most likely in 2025.
The prototype fuels are now with Formula 1 engine manufacturers for testing.
"We developed a prototype because we wanted to find out for ourselves which different technologies are on the market and how they are available," Simon told Auto Motor und Sport. 
"Concepts are one thing, but when you then ask whether you can have 1,000 liters of it, suddenly it says: In two years you can have the fuel. It turns out that there are different ways. 
"The prototype we have developed is certainly not perfect, but it meets the physical requirements for a Formula 1 engine. The engines run with it. The first goal was to make it available early at a reasonable price.
"We have two options. Either wait until 2025 or bring the fuel in 2023 and the new engine two years later. The second way costs money. Because manufacturers have to do the work twice. 
"With the current engines, this adaptation will be much more complex than with the engines that we envision from 2025. Today's engines are so special that they place very special demands on fuel. The fuels are therefore extremely efficient with a very high energy density. 
"With the new engines, we will be moving in a direction that is also based on the technology of the future for fuel development."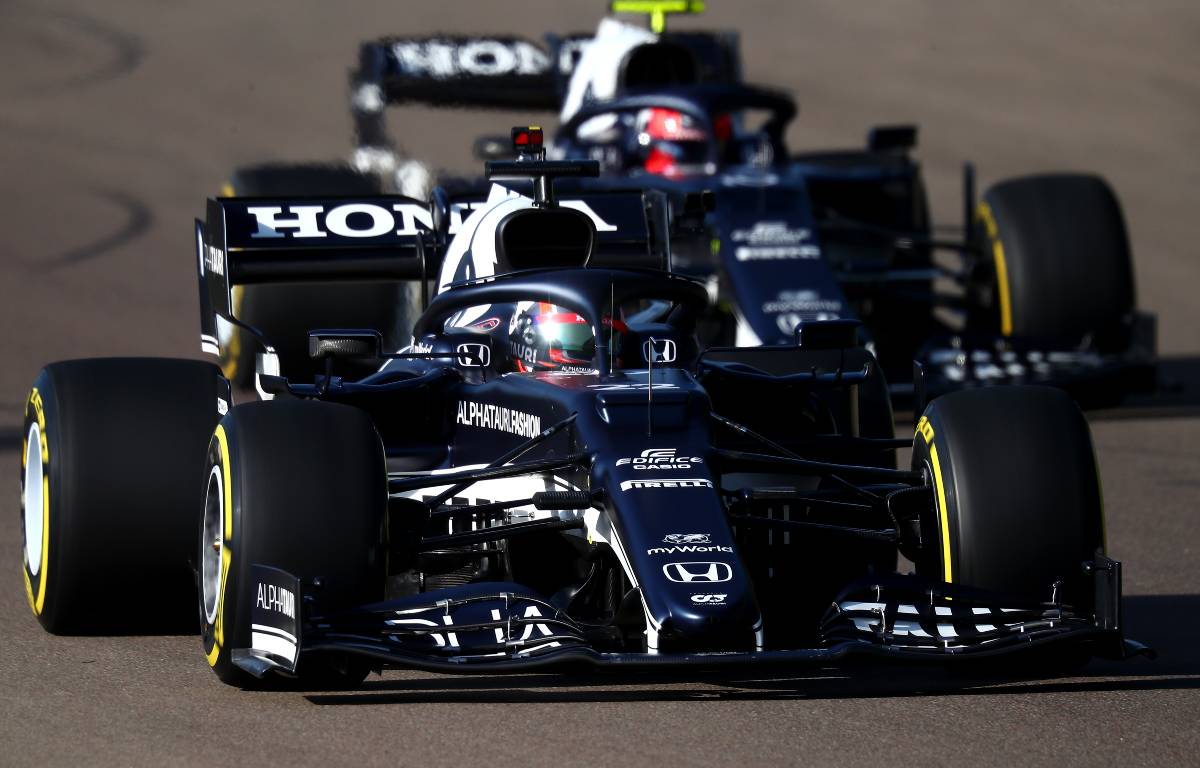 Check out the brand new Puma range on the official Formula 1 store!
Asked what the new generation of Formula 1 engines has to look like to work with the new fuels, Simon replied: "The future power unit of Formula 1 must run on sustainable fuel, use less fuel, emit fewer pollutants and contribute a higher proportion of electrical power. 
"That is why we are working in a second project on how lean we can drive at full load. In a road car, they rarely operate in the full load range. The consumption is mainly defined in the partial load range. 
"That is why street engines are designed to be very efficient at part load. Doing the same at full load is very difficult. That is our task. 
"We believe that we can increase the efficiency of the engines by another ten percent. For this we need a fuel that is less dependent on the octane number. 
"We are currently in the research phase, how we must define the future engine in order to achieve the goals we have set. We will shortly be exchanging this information with all manufacturers and then starting to knit a set of regulations."
Follow us on Twitter @Planet_F1, like our Facebook page and join us on Instagram!