Concern for Ferrari: 'I've not seen anyone's head bounce as much as Carlos Sainz'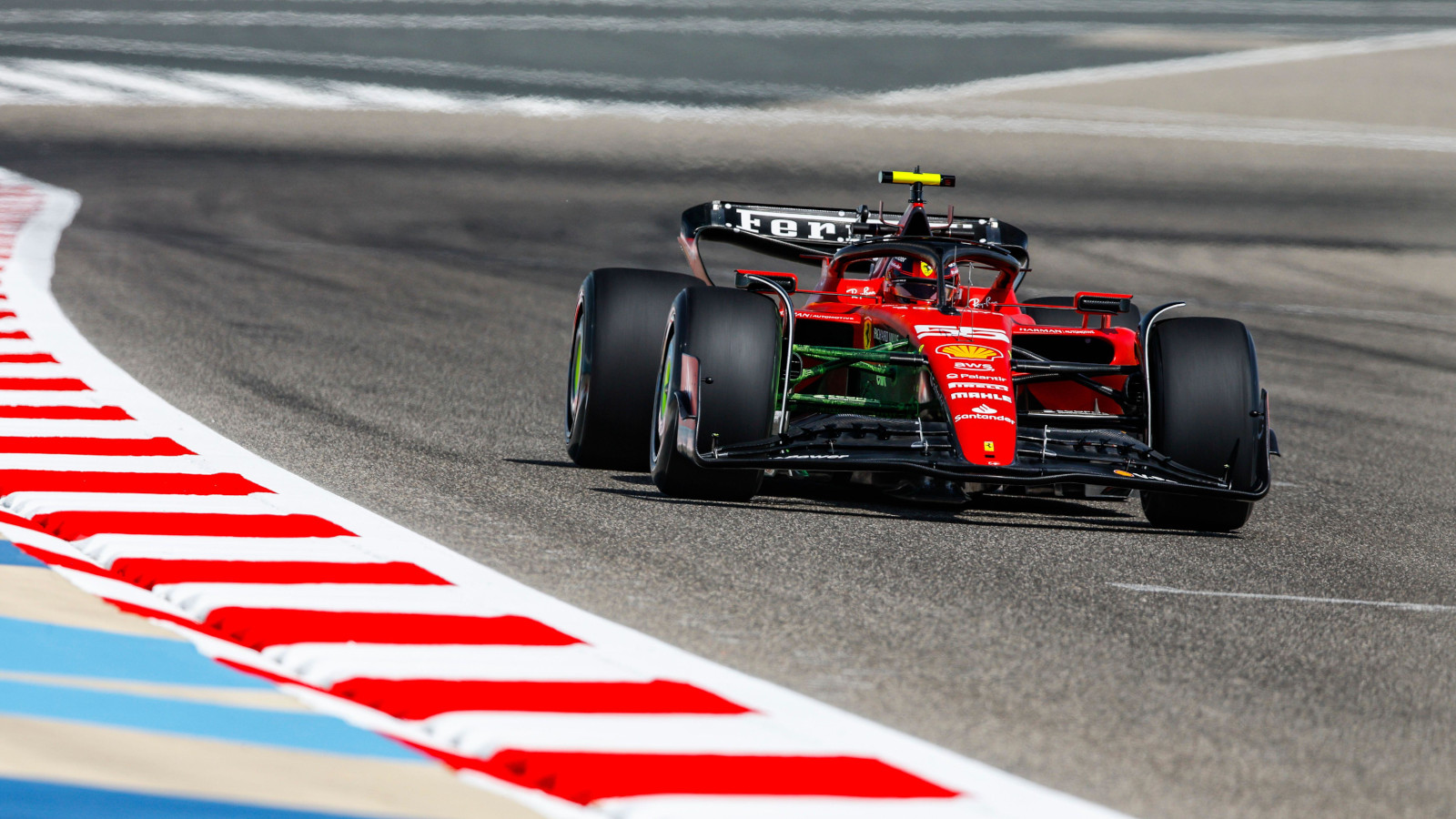 Despite the FIA implementing measures to combat porpoising this season, the 2023 cars showed signs of it on the opening morning of pre-season testing with Carlos Sainz notably bouncing.
Porpoising was the buzz word of last year's championship as the teams suffered, some more than others, with the phenomenon that is a result of running ground effect aerodynamics.
In order to minimise it they were forced to raise the ride height of their cars, costing them downforce and speed.
Such was the problem the FIA stepped in and mandated that this season the floor height would be raised by 15mm while the diffuser throat height has also been raised.
Motorsport's governing body stated at the time they were insisting on the changes because they feared there'd be even more porpoising this year as the teams found extra downforce over the winter.
But it seems Ferrari's gains may have erased the FIA's rule changes as Sainz was spotted bouncing heavily at the Bahrain International Circuit on Thursday morning.
The Spaniard spend the morning running a medium load rear wing, one speculated to have been designed to bring Ferrari closer to Red Bull in terms of drag and straight-line speed.
But that straight-line speed, the Spaniard clocked at 325mph compared to Max Verstappen's 326, meant Ferrari struggled with porpoising.
Sky Sports' pundit Anthony Davidson was left pondering whether Ferrari were deliberately trying to see how close to the ground they get before reaching the "limits" of porpoising.
PlanetF1.com recommends
Ferrari nose, Mercedes steering wheel and Red Bull sidepods all catch the eye in Bahrain
F1 2023 testing live: Updates and timings from Day 1 in Bahrain
Helmut Marko hints at no sandbags even as early as Day One in pre-season testing
"There was an awful lot of porpoising from the car just then on the run down to the final corner," Davidson commented during the morning session in Bahrain.
"It is [a bumpy track here] but I've not seen anyone's head bouncing around quite as much as Sainz.
"Maybe they are just trying to sneak the car down and test the limits of it. There was bouncing through Turn 12 and sparking at the rear. They are starting to test things by dropping the car lower and lower.
"Porpoising and bouncing hasn't gone away this year."
Sainz still finished the session second fastest overall, 0.3s down on Max Verstappen.
Meanwhile Mercedes, last year's main bouncers, didn't seem to have any notable problems with porpoising but George Russell was only fifth fastest and 1.2s off the pace.