Concern for Red Bull at Monaco with rivals ready to pounce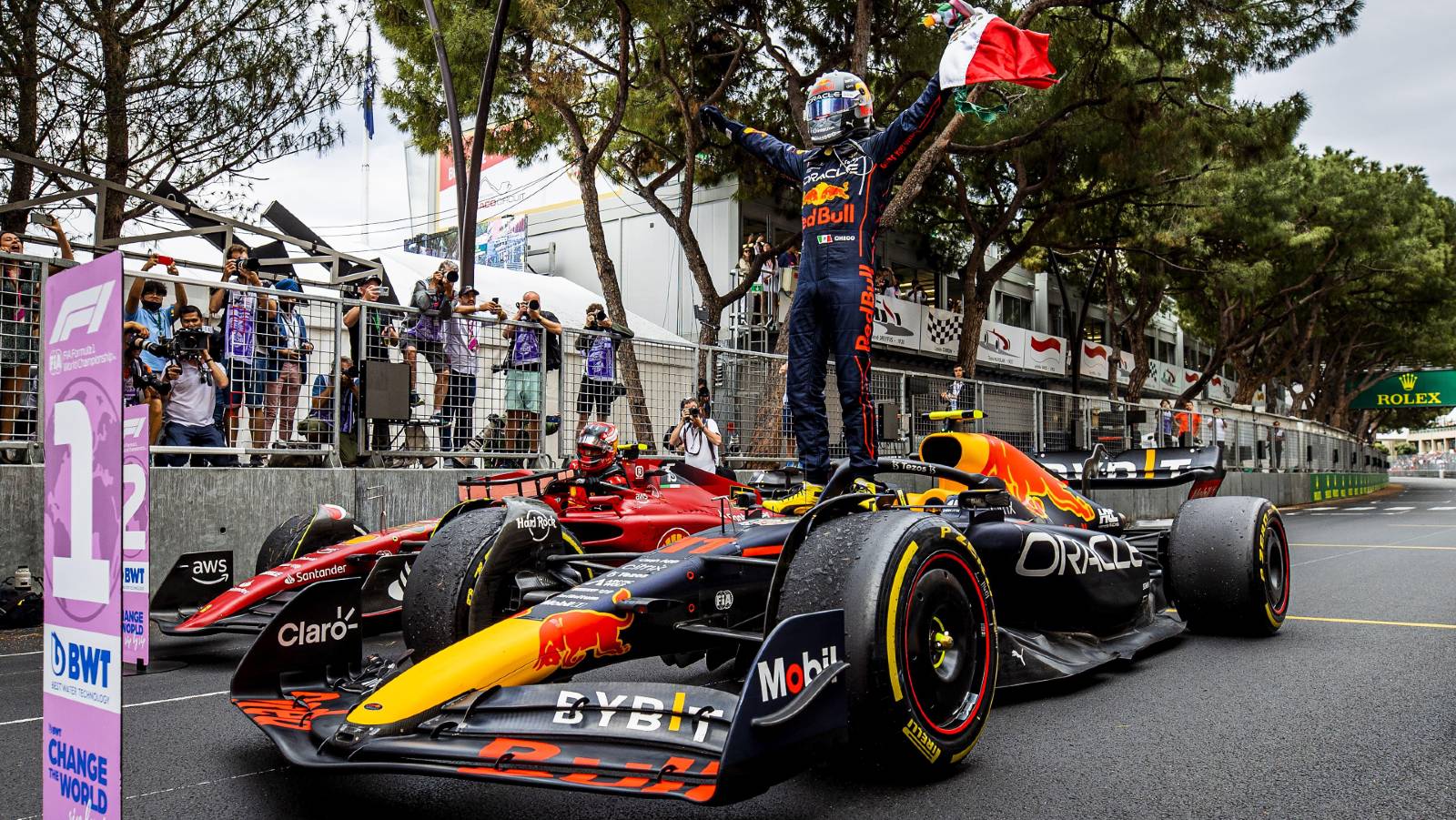 Helmut Marko concedes Red Bull won't have it all their own way at the Monaco Grand Prix as the very nature of the circuit negates their RB19's advantages over rival cars.
Red Bull head to Monte Carlo chasing a sixth win of this season and a fifth 1-2 result such has been their dominance over the chasing pack.
But the one area they haven't dominated is qualifying with Charles Leclerc claiming two front row grid slots, including pole position in Baku, while George Russell and Fernando Alonso have also lined up P2.
And in Monaco everyone knows qualifying is of the utmost importance given how difficult it is to overtake.
As such Marko worries Red Bull's winning streak could come to an end this Sunday.
"We can't play to our racing strengths in Monaco. Whoever drives in front sets the pace," Marko said in an interview with Motorsport-Magazine.com.
"Tyre wear will not be decisive, and there are no straights where our speed advantage comes into play."
PlanetF1.com recommends
Helmut Marko: Max Verstappen's pay packet 'really annoys' Lewis Hamilton
The edge Ferrari and Aston Martin hold over Red Bull in Monaco
Names two potential rivals – Ferrari and Alonso
The Austrian went onto name Red Bull's two biggest rivals for the win, Ferrari and Fernando Alonso.
Last season Leclerc claimed pole position in Monte Carlo, P1 at his home race, only for a botched strategy in the rain to thwart his efforts.
His team-mate Carlos Sainz then came to the fore to challenge the Red Bull pairing, finishing second behind Sergio Perez and ahead of Max Verstappen.
"What we have seen so far, Ferrari is sometimes faster than Red Bull in the slow corners," Marko said.
"But the biggest advantage is the quick tyre warm-up and I think that can be decisive on the qualifying lap.
"It's going to be exciting. Let's see."
He's also counting on Alonso, the Aston Martin driver having already bagged four P3s this season, to challenge at the front.
"Alonso is always good," he added. "The handicap of the lack of top speed doesn't matter in Monte Carlo. And if you have a good weekend where you're right up front in qualifying, he's definitely a candidate."
Red Bull team-mates 'can drive freely'
Red Bull go into the Monaco weekend leading the Drivers' standings with Verstappen 14 points ahead of Perez. With both drivers wanting the World title, and seemingly in a Red Bull-only fight, Marko has reiterated that they're free to race.
"As long as we have the necessary lead," he said, "they can also drive freely."
"We're glad that we have two strong drivers in the team. That's just a good thing.
"The team has priority. That's very clear, both drivers know that."
Such is Red Bull's advantage, on the track and in the standings, Marko added: "I don't see the World Championship in danger."