Confident Leclerc predicts more Ferrari progress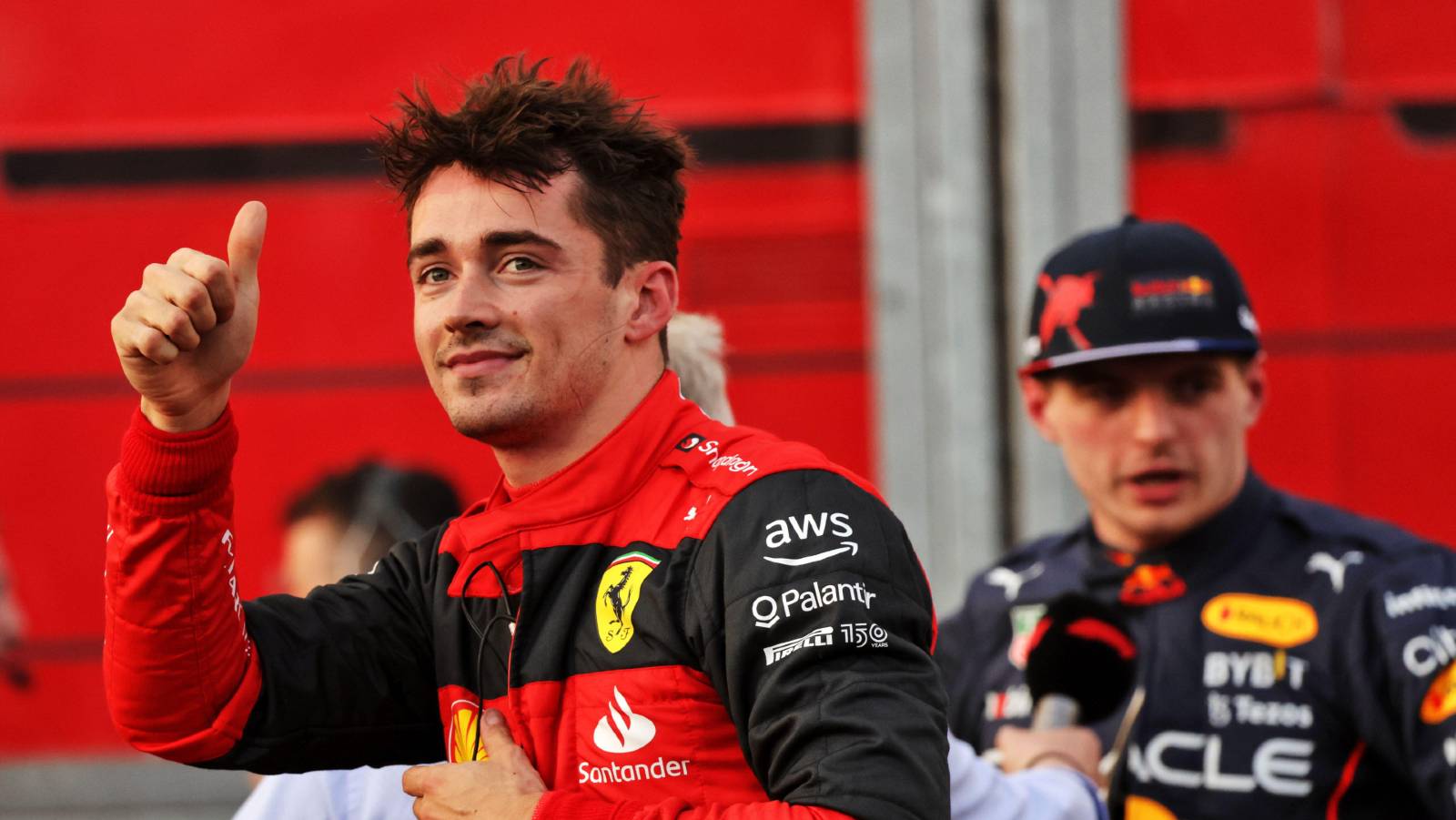 World Championship leader Charles Leclerc is optimistic of more Ferrari progress after a wonderful start to the season.
Leclerc has won two out of first three races of the F1 2022 season and has shown great poise and control in the process, so much so that he is already being tipped as the World Champion in-waiting.
With a 41-point lead over nearest rival George Russell, things are looking very cosy for the Monegasque driver – but he is wary of now having a rather large target on his back.
That being said, he is confident that Ferrari have the right development path and the right processes in place to ensure that he and the team can potentially finally put an end to the Scuderia's title drought.
"To keep up with Red Bull in terms of development is going to be difficult, but it's the same team that did this car that will work on the development for this year's car, so I am confident," Leclerc said, as quoted by Motorsport.com.
"There is no reason for us to be on the back foot because we've done a great job, or the guys at Maranello have done a great job, building up this car for this year.
"There are some developments coming and I'm confident that it will go in the right direction. So yeah, I wouldn't focus too much on the others. I think we need to focus on ourselves."
Leclerc went on to identify one key area of progress at Ferrari, which is a clear improvement in how well they can adapt and adjust the plan depending on the results.
He continued: "Since the last two years, I've really seen a jump in the way we've analysed every weekend in the way we have identified also our weaknesses and how quick we were to react to try and get better in the places where we were struggling.
"So yeah, I am confident that the team can do a great job with development this year."
Leclerc is sure to receive a hero's welcome to Imola as Ferrari prepare for the first of two home races in front of the Tifosi this season.
The 24-year-old only needs one more victory this season to surpass the amount of career wins he had racked up prior to the 2022 campaign (two).
Signs that Leclerc is mastering the mental game
Charles Leclerc is in a position to be winning his first world championship this year, and he definitely has the mentality for the challenge.