Confirmed: Max will race with No 1 on his car in 2022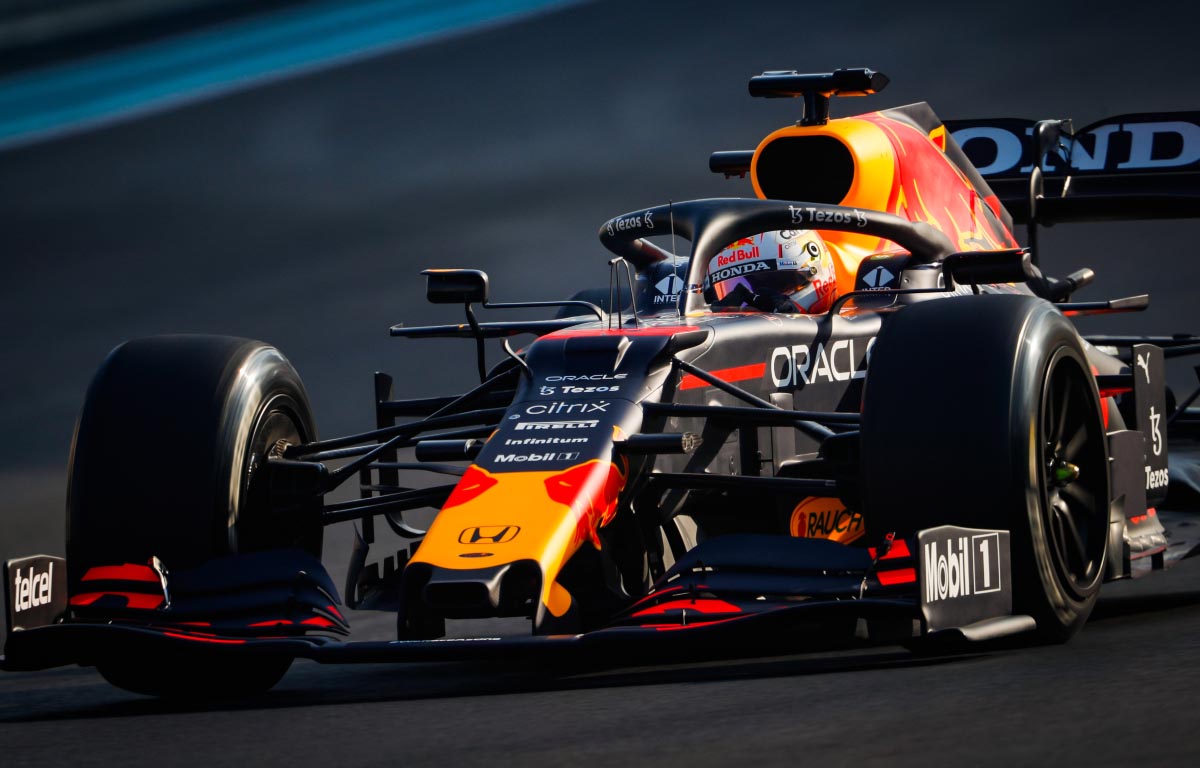 Formula 1 have confirmed Max Verstappen will race with the No 1 on his car next season, as is his right as World Champion.
Verstappen said earlier in the year he would run with the champion's number if he won the title and he has followed through on his words, meaning the No 1 will be on the grid for the first time since 2014 when Sebastian Vettel had it on his Red Bull.
"How many times do you have the opportunity to drive with No 1? And it's good for merchandise as well, so it's smart to do that," Verstappen told reporters ahead of the Sao Paulo Grand Prix.
Lewis Hamilton has stuck with his preferred number of 44 after winning his titles in the turbo hybrid era and as Nico Rosberg retired immediately after his sole World Championship in 2016, the German did not have the opportunity to race with the No 1 on his car.
A new number will be on the F1 grid in 2022 👀

On the car of the new world champion @Max33Verstappen 1️⃣#F1 pic.twitter.com/0DknUvpkGR

— Formula 1 (@F1) December 14, 2021
Elsewhere, Formula 1's official entry list for 2022 has been confirmed with several changes having been made from this year.
Guanyu Zhou will be the only rookie on the grid next season and he will race with No 24 on his Alfa Romeo when he takes to the track.
Upon his return to the grid, Alex Albon will pick up where he left off and use the No 23 which he has used throughout his career so far, while George Russell and Valtteri Bottas' team moves have been reflected on the entry confirmation.
There have been a couple of minor tweaks to team names also. Alfa Romeo Racing will now have their title sponsor officially in their name and will become Alfa Romeo F1 Team ORLEN for 2022.
Likewise, Haas will be following a similar path and will be Uralkali Haas F1 Team next year, with Nikita Mazepin's father Dmitry owning the team's main sponsor.
Ferrari are doing the opposite and dropping 'Mission Winnow' from their title, which means they will revert back to simply being Scuderia Ferrari again.
With Honda's departure from the sport confirmed, their name has also been removed from Red Bull and AlphaTauri's titles, and those teams will be powered by the newly-formed Red Bull Powertrains division.
2022 Formula 1 entry list in full:
Mercedes-AMG Petronas Formula 1 Team
44 – Lewis Hamilton
63 – George Russell
Red Bull Racing
1 – Max Verstappen
11 – Sergio Perez
Scuderia Ferrari
16 – Charles Leclerc
55 – Carlos Sainz
McLaren F1 Team
3 – Daniel Ricciardo
4 – Lando Norris
Alpine F1 Team
14 – Fernando Alonso
31 – Esteban Ocon
Scuderia AlphaTauri
10 – Pierre Gasly
22 – Yuki Tsunoda
Aston Martin Cognizant Formula One Team
5 – Sebastian Vettel
18 – Lance Stroll
Williams Racing
6 – Nicholas Latifi
23 – Alexander Albon
Alfa Romeo F1 Team ORLEN
24 – Guanyu Zhou
77 – Valtteri Bottas
Uralkali Haas F1 Team
9 – Nikita Mazepin
47 – Mick Schumacher
Verstappen praises Hamilton after tough season
Max Verstappen has praised Lewis Hamilton as a great sportsman after a tough season.