Contrite Hamilton: 'I'm only human after all'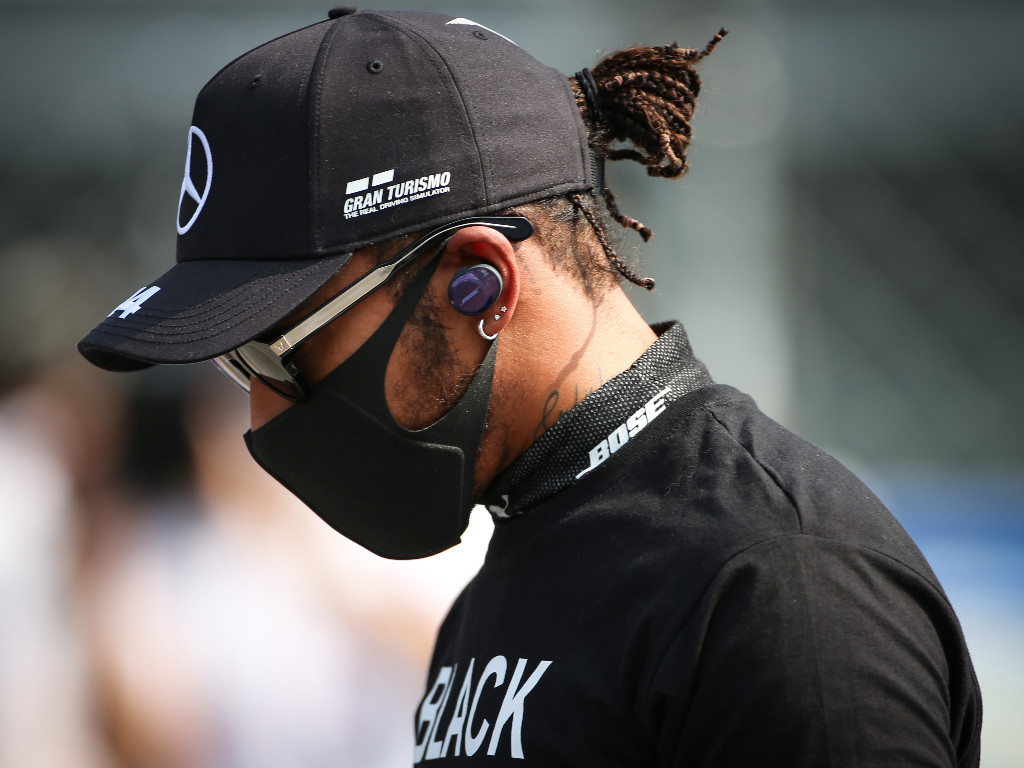 Lewis Hamilton has issued a message of contrition after his controversial statements at the end of the Russian Grand Prix.
The World Champion hit out at the race stewards for giving him a 10-second penalty after he made two practice starts in the wrong place on his way to the grid.
The penalty, which he served at his pit-stop, cost Hamilton the chance to win a race he had been leading, instead finishing third behind his Mercedes team-mate Valtteri Bottas and Max Verstappen.
Afterwards, in the broadcast media pen, the Briton claimed the stewards "are trying to stop me" and that the penalties had been "ridiculous".
But now, it appears he has had second thoughts about the strength of his comments and tweeted a message to say he will "take my lessons".
Hamilton, who may just have been listening to Rag'n'Bone Man, said: "I may not always get it right in the face of adversity. I may not always react the way you want me to when tensions are high, but I am only human after all and I am passionate about what I do.
"I'm learning and growing every day and I'll take my lessons and keep fighting on to the next one.
"Thank you to those who continue to support and are right there fighting with me. Still we rise!"
— Lewis Hamilton (@LewisHamilton) September 29, 2020
Get your hands on the official Mercedes 2020 collection via the Formula 1 store
Hamilton himself had been criticised by Mika Salo, who was among the race stewards at Sochi and described the six-time World Champion as "full of shit" in claiming he was being targeted by those who apply the regulations.
"This is by no means true. Everyone has the same rules," said the Finn.
FIA race director Michael Masi also insisted there was no bias from he or his team.
"We have the stewards as an independent judiciary to adjudicate. There was an infringement and it doesn't matter if it was Lewis Hamilton or any other one of the 19 drivers," said Masi.
"From my perspective, it's very simple that if Lewis wants to raise something, as I have said to him before, and said to all the drivers numerous times, the door is always open and I'm more than happy to discuss anything."
Follow us on Twitter @Planet_F1 and like our Facebook page