'Copying Aston Martin no quick fix' as Mercedes scramble to rescue F1 2023 season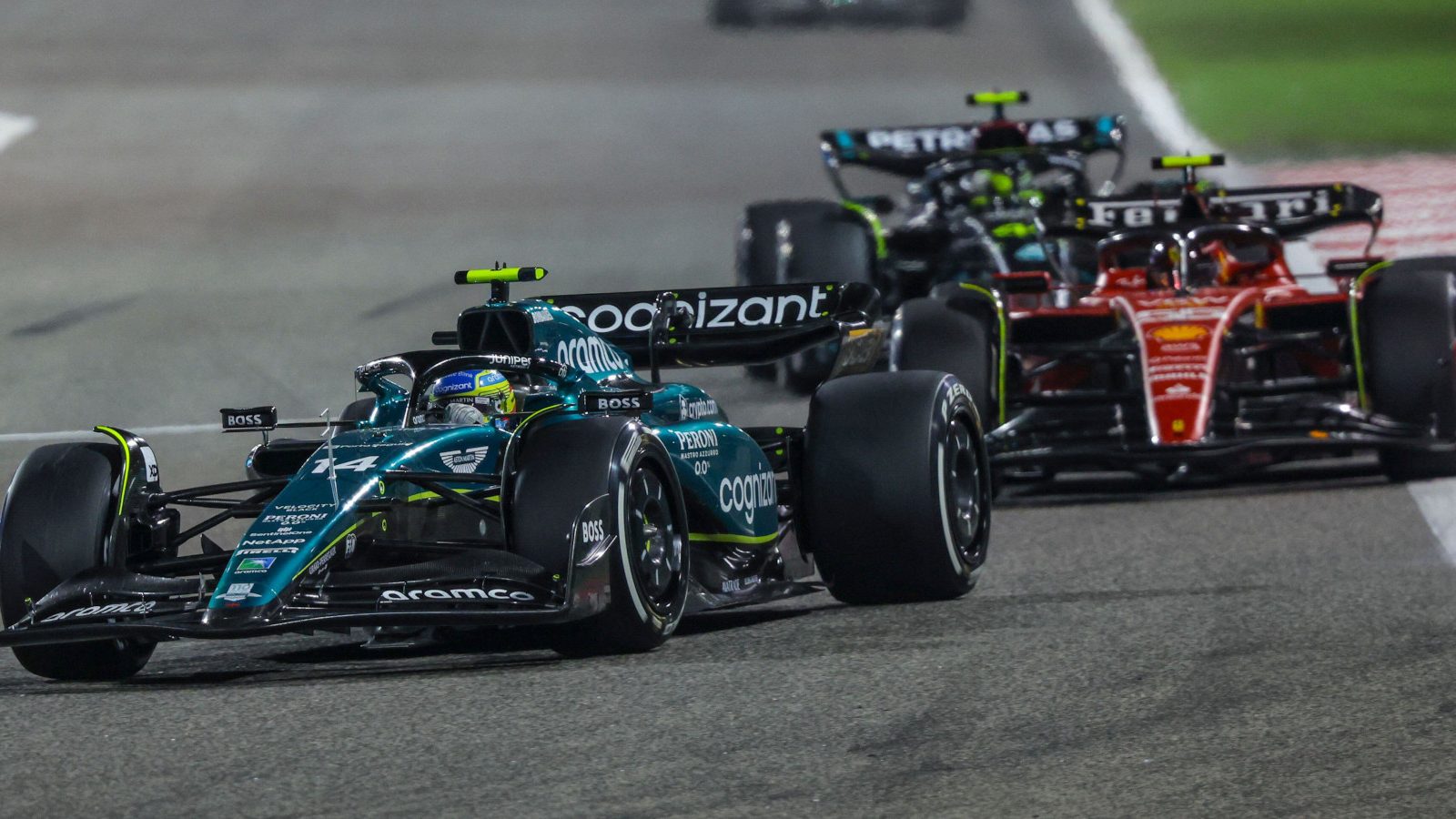 Craig Scarborough, the respected Formula 1 technical analyst, has dismissed suggestions that Mercedes could copy Aston Martin's car as a 'quick fix' to their problems at the start of the 2023 season.
After being restricted to just a single win last season, Mercedes were expected to return to title contention in 2023 but their performance at the season-opening Bahrain Grand Prix indicated the eight-time Constructors' Champions are in for another season of struggle.
Mercedes were beaten by customer team Aston Martin at the Sakhir circuit as Fernando Alonso claimed a podium finish in his first race for his new employers, with Mercedes boss Toto Wolff acknowledging that Aston Martin  – seventh in the 2022 standings – have "gained two seconds in half a year and their car is half ours."
With Lewis Hamilton openly questioning the team's car concept in Bahrain, Mercedes' close technical partnership with Aston Martin has fuelled theories that they could produce a copy of the AMR23 car in a desperate attempt to save their season.
Appearing on F1 journalist Peter Windsor's YouTube channel, however, Scarborough has doubts that this could be an option for Mercedes.
Asked if there was any specific trick on the Aston Martin that could transform the fortunes of a struggling team, he said: "I think the answer to that is no, I don't think there is.
"People will point at the sidepods and the gulleys as maybe the secret to that car's performance, which is really kind of ignoring everything that's going on underneath the car and the way they've got the suspension set up.
"So no, there isn't anything anyone else can really copy quickly to find some performance.
"In talking about this online, so many people are now saying, 'well, Mercedes just need to copy Aston Martin, because it's got the same engine, the same gearbox, the same rear suspension, aspects of the hubs of the brakes are similar – why don't they make a car that looks like that?'
"With these things it's never quite that easy and, equally, I don't think that's the way that Mercedes will go about engineering the car.
"I think Aston Martin have baked in a little advantage, certainly for the first part of this season while everyone else gets themselves sorted out and catches up."
Scarborough is convinced that F1's budget gap, introduced at the beginning of the 2021 campaign, has become a major hindrance for teams looking to recover from a slow start to the season.
He added: "I think we would say if there was no budget cap that someone like Mercedes and Ferrari would be looking at spending a lot of money this year in recovering their seasons – which you would say that Mercedes would have done last year if they'd had the opportunity and now they've had two years where they're playing a catch-up game, so they're learning how to spend that money really carefully."
Technical director Dan Fallows, who previously worked under F1 design guru Adrian Newey at Red Bull, has been widely credited for Aston Martin's emergence as a leading contender this season.
PlanetF1.com recommends
Could a move to Aston Martin or Ferrari await Lewis Hamilton if Mercedes 'stay like this?'
The Mercedes W14's main strength that Aston Martin are currently missing
'Mercedes are under a lot of pressure from both drivers, but more so from Lewis Hamilton'
However, Scarborough feels that the team's rise is not the responsibility of a single individual but the general upscaling of the team and their facilities following the takeover of Lawrence Stroll in 2018.
"Aston Martin are now using the Mercedes tunnel," he explained.
"Because there's such a reduced number of hours that teams can use, they've moved into that tunnel so they're effectively developing the car in the same facility as Mercedes, the factory team, are doing in theirs.
"A lot of people have pointed towards Dan Fallows, who's been taken in as the overall head of Aston Martin as a group – beyond just F1 – and they're pointing at him being an ex-Red Bull person as one of the keys that has changed this direction and we know Aston Martin have hired lots of Red Bull staff, that's on the record as well.
"I think a lot of people are kind of reading a lot into small headlines but I think it is really just in the fact that the improvement they've made isn't so much in the specific staff, it's in how many resources they've had.
"Because we've spoken to [Fallows' predecessor as technical director] Andy Green and the people at the team over the years: what would it take you, when it was Force India/Racing Point, to jump ahead?
"And they just said, 'the money' – to do everything they want to do, and now they've got that.
"The Strolls are building this enormous facility, almost like a second McLaren MTC, at the Silverstone site which you see as you drive in. I mean, it's enormous. It's going to be hugely impressive when it opens.
"All the money's going in and the money's being spent in the right places, so I think that's much more of what's going on than particular names and particular faces appearing in the team."
Alonso's podium provided confirmation of the promise Aston Martin showed in pre-season testing, with Scarborough sensing the car has no obvious vices and the team with very few weaknesses at this stage of the campaign.
He said: "We saw it through testing that Aston seem to have this incredible mix of everything – the top speed, the corner speeds, the reliability, the lack of bouncing and equally the tire management, or the lack of degradation that they had compared to their rivals.
"We know that Aston [historically under long-serving performance director] Tom McCulloch have had fantastic race strategies. They know how to run a set of tyres through a race and we really saw that in Bahrain when everyone else was kind of struggling.
"You look at it and you think, 'well, where are the chinks in the armor?'
"Lance Stroll [is potentially one weakness], not to be overly critical, but he had a fantastic race in very difficult circumstances with his wrist and still beat a Mercedes.
"So this is a very good car at this stage in the season, which is that kind of caveat that I keep having to apply to this so that we don't get too far on the hype train on all of this."