Test days not cost cap prevented Mercedes fixing porpoising problem says Toto Wolff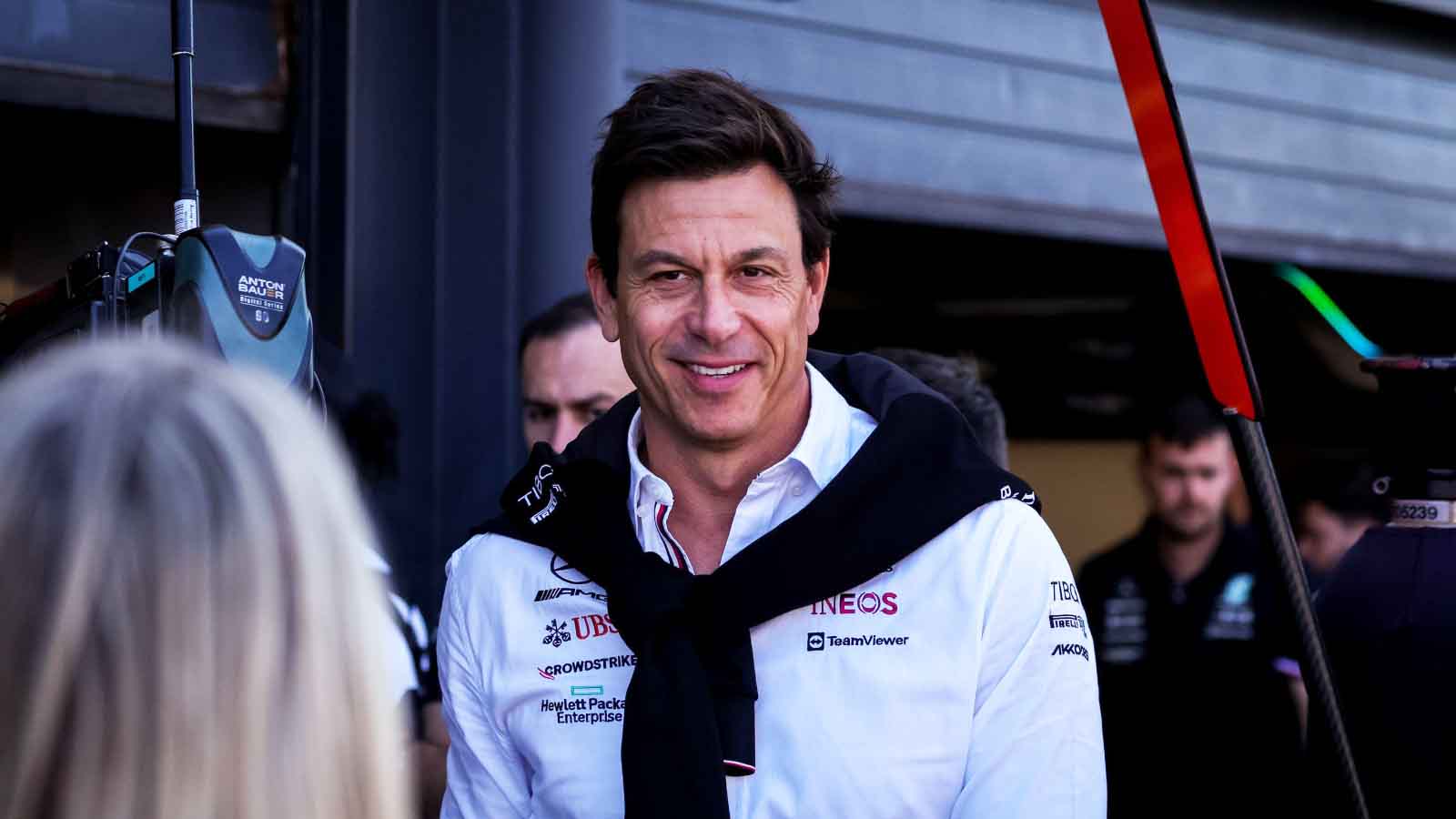 Toto Wolff said that while no budget cap would have helped Mercedes fix the W13's problems, it was not the only aspect holding them back.
In the first season with cars designed under a budget cap, it was not funds that proved an issue for the Silver Arrows as the W13 had a porpoising problem that only made itself apparent following testing.
Given 2022 also saw an entirely new set of regulations as well, fixing the problem was never going to happen overnight with engineers at Brackley needing almost the entire season before the Mercedes car looked competitive once again.
But following the two big changes for 2022, the Mercedes CEO and team principal Wolff said it was not the budget cap that stopped them from making quicker progress but actually the relative lack of test days.
"Of course we could have injected more capital," the Austrian told AMuS. "But in the end you are limited by the few test days. The virtual world of the wind tunnel, CFD and simulations did not solve our problem. Our data simply did not show it.
"Bouncing cannot be simulated in the wind tunnel. This, of course, misleads the simulations. There, too, it was learning by doing. Every step we took on the track, using the weekends as a test, brought us millimetres closer to our understanding of the car."
Wolff's Red Bull counterpart Christian Horner has previously commented on the loss his team felt, especially in the personnel department, as a result of trying to keep under the budget cap and Wolff said similar, saying that some departments have ballooned in size.
PlanetF1 recommends
Is Fernando Alonso about to turn Aston Martin from nice losers into ugly winners?
F1 stats: Which drivers have scored the most points without winning a race?
Top 10 greatest Formula 1 seasons to end in Championship heartbreak
"If you have to take out 100 million, that means restructuring," Wolff said. What does that mean? Analysing processes according to their costs, setting priorities and adjusting them. Before it was: 'We do this and that'. Now the decision is: 'We do this or that.'
"We have gone through a very difficult time to adapt. Our finance department has grown from 16 to 45 staff to reflect the processes.
"Example: When a piece of aluminium tube becomes a wheel carrier, we don't just need to know what the tube costs. We need to understand the entire process behind it. From that you work out priorities – between the engineers and the accountants. That will give us an advantage in the medium term. Everybody has to go through that. Even the teams that are under the budget cap today."
Given the big teams no longer have unlimited budgets, it has opened the door for some highly-skilled staff members to seek opportunity at other teams but Wolff is not concerned about that, believing it is human nature to want to move up in the world.
"I think that a certain fluctuation in every team is not bad at all," he said. "If people can develop, move up to a higher position and earn more salary, you shouldn't block that for them. This is a behaviour that I accept as human.
"It allows a younger generation to move up at the same time, and to become decision-makers. I enjoy that immensely. Experienced and young employees are the optimal combination."