Cost cap will stop Ferrari running 'full beans' in Brazil, says Damon Hill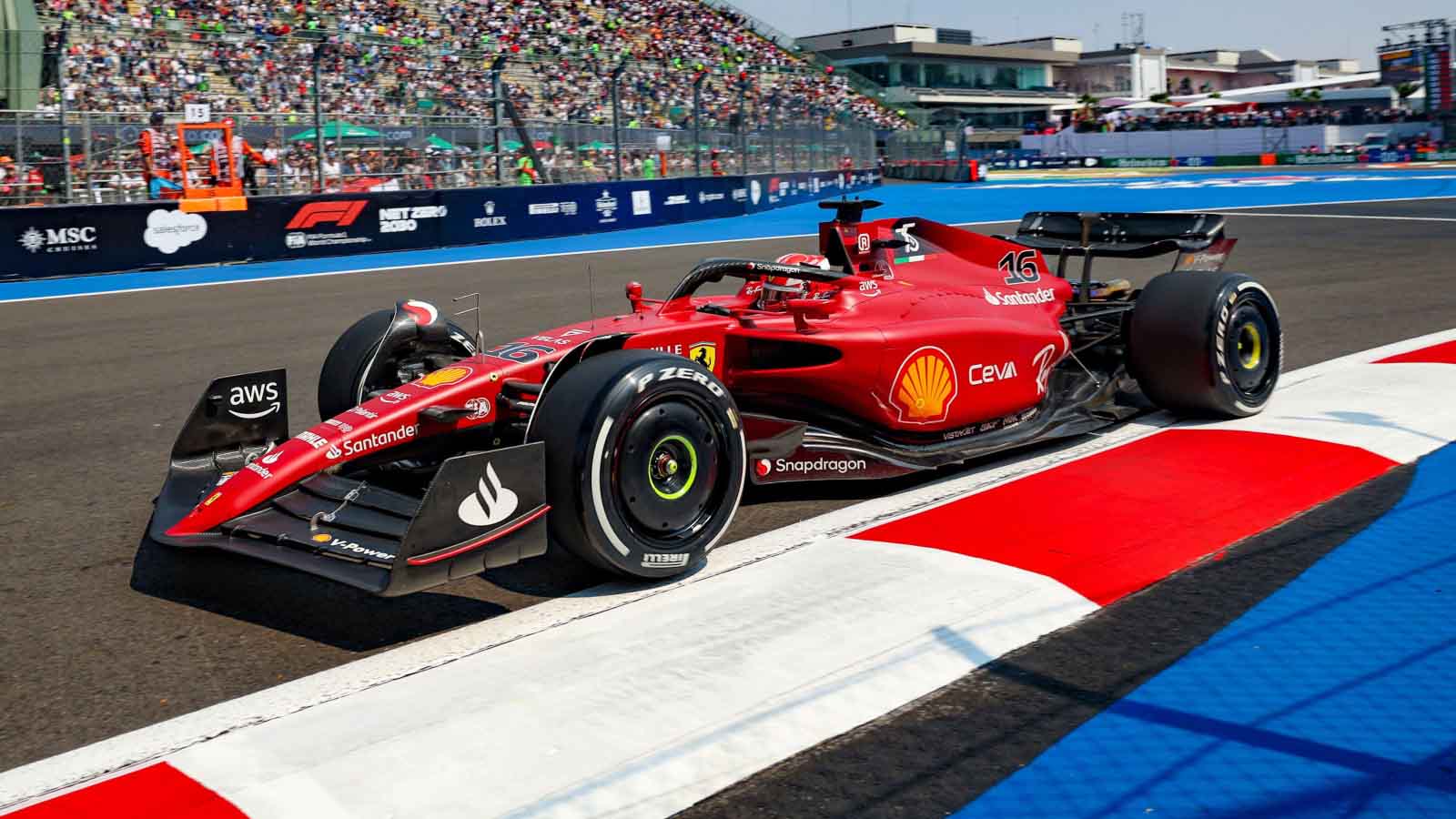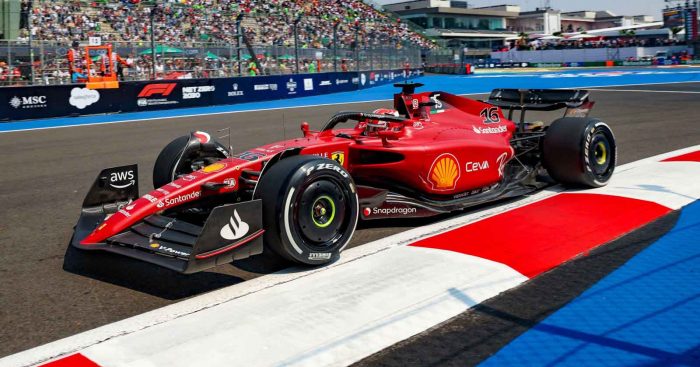 Damon Hill believes the threat of breaching the cost cap may convince Ferrari to run their engine at reduced power again in Brazil.
At the last race, both Ferrari cars were well off the pace as the higher altitude in Mexico proved a challenge for their turbo, which is smaller than many other cars on the grid.
As a result, Carlos Sainz and Charles Leclerc finished P5 and P6 with the latter predicting the result may not be a one-off for the team.
Interlagos is another high-altitude race with the track around 700 metres above sea level, which means Ferrari may find themselves again sacrificing power in favour of reliability.
But it is a situation they can ill afford should they wish to keep hold of their P2 Constructors' spot, something they are in possession of due to a 40-point gap between themselves and Mercedes.
During the F1 Nation podcast, it was put to Hill that Ferrari should just go all out to secure P2 even if it came at the cost of reliability – but he said the cost cap may dictate otherwise.
"Can they give it full beans?" host Tom Clarkson asked. "If it were me, I would definitely risk it if I were them because Charles Leclerc didn't have any reliability issues in Austria and it's the same kind of altitude [in Brazil]."
"No, but you've forgotten the cost cap, haven't you?" Hill interjected. "You can't go blowing up engines everywhere, extra costs and all that.
"They have to be really careful. It sounds to me like they are running to the end, trying to conserve, lick their wounds and move on to next year.
"They are not getting upgrades, they are not getting development, they are probably going to be conserving their power units as well because it will add up in terms of cost."
Hill also suggested maybe Ferrari were in fact not aiming to end the season in P2 as a lower-placed finish would grant them more time in the wind tunnel.
"The better you do, the less chance you have of improving," he said. "The guys at the back have a bigger window of improvement if they can afford to do it.
"You know where I'm going. They are sitting there going 'well, hang on a minute, we might get a bit more wind tunnel time if we don't come second in the Constructors' Championship'."
Clarkson replied: "It's win or bust for Ferrari. They are not interested whether it's second or third [so] 'we may as well finish third because we'll get more wind tunnel time'.'"
Hill then said: "They will actually have to be making those calculations because it may be you don't want to come second."
Read more: Helmut Marko jokes about Lewis Hamilton's calculations on Red Bull spend