COTA 'highly confident' of new Formula 1 contract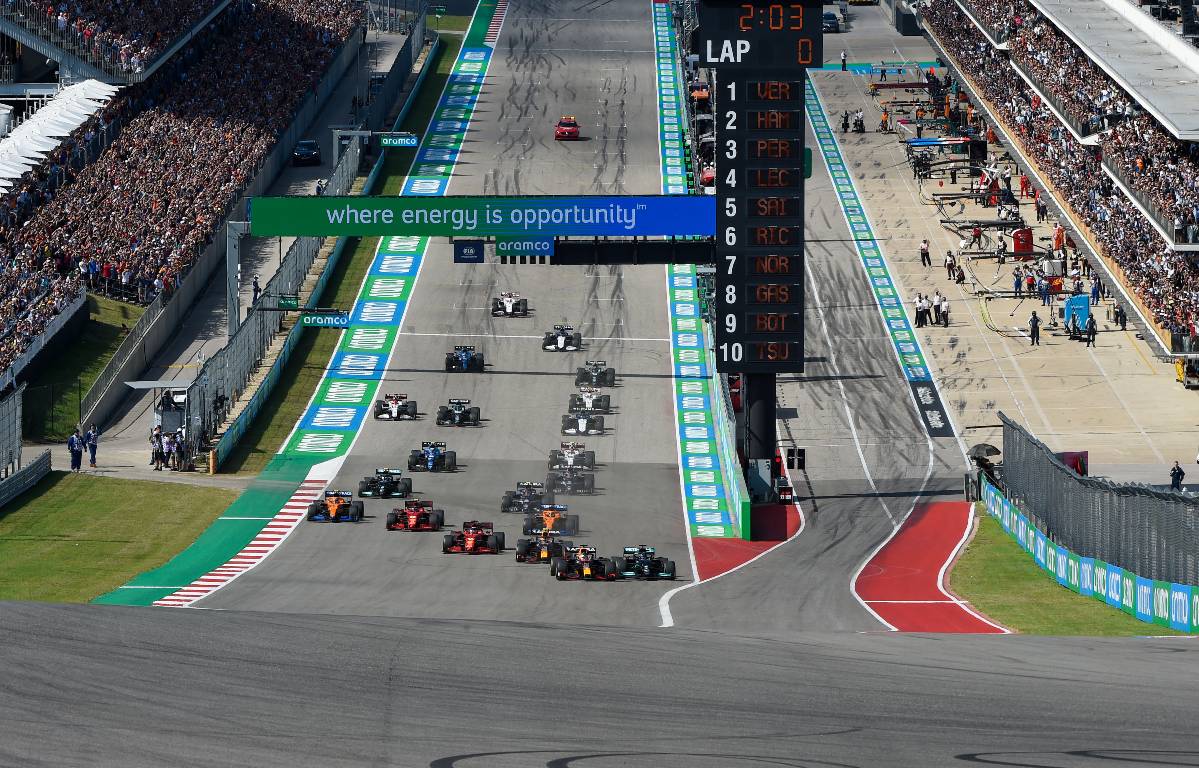 Bobby Epstein says he is now "highly confident" the Circuit of The Americas will be given a new contract to host the United States Grand Prix.
That represents an upgrade from nearly a month ago, when the track's chairman was "pretty optimistic" the Austin venue would remain on the Formula 1 schedule.
For the 2022 calendar released recently, the US GP had an asterisk alongside it – along with Imola, Barcelona and Singapore – to denote the race was subject to a contract being finalised.
Progress appears to have been made during this year's visit to Texas, and frankly it would be a big surprise if a new arrangement was not rubber-stamped given the success of a grand prix weekend that attracted 400,000 fans and featured a thrilling race won narrowly by Max Verstappen from Lewis Hamilton.
Epstein told ESPN some tickets for the 2022 race, provisionally earmarked for the equivalent weekend in October, had already gone on sale, although the majority will be available from April.
"I think it's gonna get done. I'm highly confident we'll get there. I'd be surprised and disappointed if we don't and I think [F1 CEO Stefano Domenicali] would say the same thing," said Epstein.
Asked about impressing Domenicali, Epstein referred to the huge crowds and joked: "I intend to drive him around [the circuit] completely! I intend to drive him around a whole bunch and then have a conversation about 'look what we've accomplished.'"
He added: "I think he already appreciates it. I think the teams and drivers have all expressed that they enjoy coming here, which is really satisfying for us to hear, and I think we'll get there."
What will also encourage Epstein is that Domenicali has gone on record as saying he envisages more races in America than fewer, given the addition of the new Miami Grand Prix in May next year (subject to circuit homologation).
"We were a lot more concerned about the Miami race five years ago when we first heard [about it] than we'd possibly be today," added Epstein, whose circuit has been a part of the F1 schedule since 2012.
"Knowing it [Miami] has spread to a different part of the calendar I think it's complimentary.
"New races are most vulnerable in years three to five and that sort of decides your long-term future. I think we've made it over the hump and we now have some tradition and history.
"We've now had this race the second longest – Watkins Glen did more races than we did, but now we've done the second most – and it's been 40 years since Watkins Glen. So I feel like we're on solid ground."
Planet F1 verdict
A new contract for COTA is a no-brainer for Formula 1
The Circuit of The Americas is confident of securing a new contract, and with it being one of the best rounds of the calendar, giving one is a no-brainer for the sport.